Garden Grove has a tree ordinance that outlines all the guidelines on tree work, removal, and trimming.
For some trees in Garden Grove, you will have to obtain a tree removal permit before either trimming or removing them.
Below is a summary of the Garden Grove tree ordinance enabling you to understand when you need a permit, permit guidelines, penalties and so much more.
NB: Garden Grove tree ordinance code provides additional information.
No. Unless it is a protected tree.
In some cases, you may find protected trees on private property.
Significant and heritage trees are among protected trees. These are trees that have a specific important meaning to the community based on their structures, history, species, aesthetics among other factors.
These are trees that are found to carry great meaning to the community either by their history, structure, species, or even aesthetics.
Mostly include large trees in the community that is protected due to their impact on the environment.
Still unsure? Get free advice on laws from local tree services.
GoTreeQuotes is a FREE service that matches you with the three local tree arborists. They know all the local laws and have been voted best priced by previous users.
Scroll up to the top of the page and enter your Zip code.
Fill out the quick 23-second form with details about your tree job.
Your tree details are forwarded on to the closest three tree services who will bid on your job at a great price.
IMPORTANT: There is no obligation to hire. This is a free tool and service to be used at your pleasure.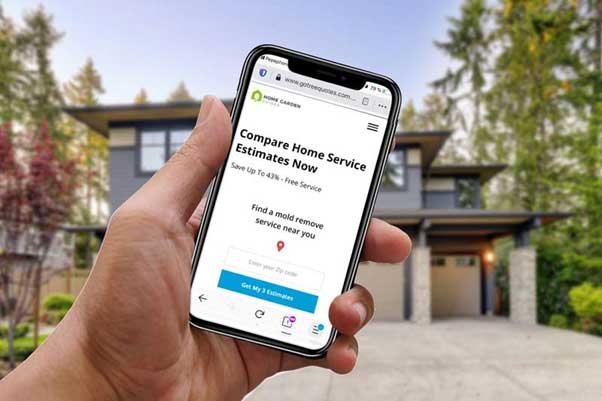 Do I need a permit for the removal of public trees in Garden Grove?
For you to remove any tree that is growing on public land may it be a park, sidewalk, street, or recreation area, you need to get a permit from the city manager.
Any work on street trees requires a permit.
Who maintains public trees in the city of Garden Grove?
The city's public trees are maintained by the city authority. However, such duties are given to a person who is maintaining a specific area of the city. That is if it is a park, highway, or any other public place and there are trees. It is the maintenance person's job to maintain trees growing there.
Under what circumstances would city public trees be removed?
If the public trees are becoming a nuisance to the public through their physical form or any other way.
When trees are infested or diseased such that they are a threat to other trees or people's health.
Dead trees
When the trees are obstructing street lights or traffic flow
When the public trees are interfering with public utilities such as sewer lines, gas lines, and power lines.
Garden Grove Nuisance Abatement
A tree nuisance is any tree that interferes with the public, parks or people in the city of Garden Grove. The interference may be as a result of the tree's structure, infestation by pests, diseases among other factors. If the tree is posing a danger to the public or other trees then it is considered a public nuisance.
The owner of the tree is required to end the existence of the tree. A notice will be sent to the owner from the city manager requesting them to abate the nuisance. If the nuisance is not abated within the specified time then the city manager has the mandate to initiate the work to clear the nuisance.
Protection zone during construction
All developers are required to protect trees close to their sites. This is by making sure that they introduce a barrier that will protect trees around their working area from any damage.
Are there penalties for illegal tree removal in Garden Grove?
Yes. There are penalties for anyone found guilty of removing protected trees without a permit or damaging them.
The city manager will have inspectors whose work will be to make sure that all trees work across the city follow the guidelines provided by the city tree preservation order.
If found guilty, a punishment in the form of a fine will apply. A jail term may also apply. The city manager may also require you to replace the damaged or removed trees.