Pueblo tree ordinance ensures proper care, treatment, and removal of public trees in Pueblo City
To remove any public tree in the city of Pueblo, you need to get a permit.
Information on tree removal permits and why they are needed is provided below. Find out more about the rules and regulations governing tree removal in the city of Pueblo through their official website.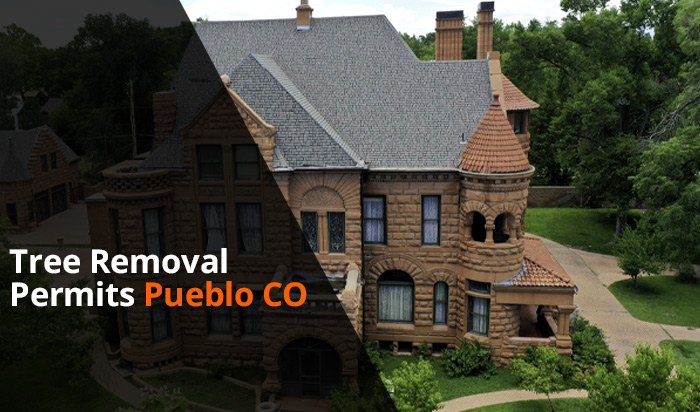 If you are still unsure, it might be best to speak to local tree services. They are all up to date on local land clearing laws and would be happy to give you free advice.
It's worth noting that tree services are unable to remove trees illegally as they would face heavy fines, so giving you correct information is in their best interests also.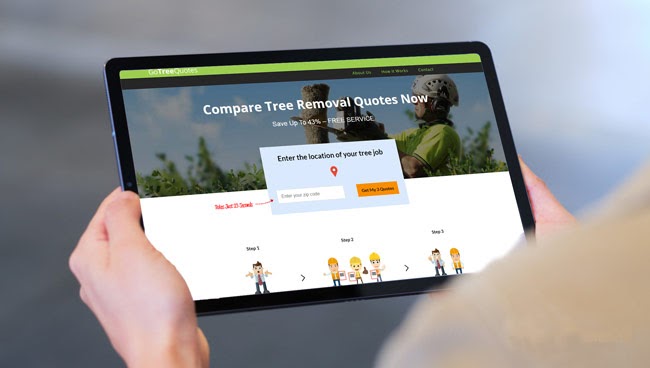 Go Tree Quotes is a FREE service that matches you with the 3 top-voted local tree services. Based on hundreds of votes by previous customers, we rank local services ensuring you get great service at low prices.
Step 1: Scroll to the top of the page and enter your Zipcode.
Step 2: Hit the orange button and proceed to answer a few quick questions about your tree job.
Step 3: Top-voted local tree services get in touch with some great advice and priced estimates.
There is no obligation to hire any of the tree services that we match you with.
Can I remove a tree on my property without a permit in Pueblo?
For Pueblo city tree ordinances, there is no specific information that you need a permit to remove trees from private property. As a result, this means that you can remove such trees without obtaining any permits.
However, it is crucial to do a check on your city's Department of trees, just to be sure if there are any trees within the private property that may need a permit.
Is it unlawful to plant or space trees in public areas in the city of Pueblo?
Yes. It is unlawful to plant-specific tree species in public spaces. Trees of the cotton species, except for the cotton less variety, are prohibited. Some of the prohibited tree species include:
Boxelder
Fruit-bearing variety of mulberry
Russian olive
Tamarisk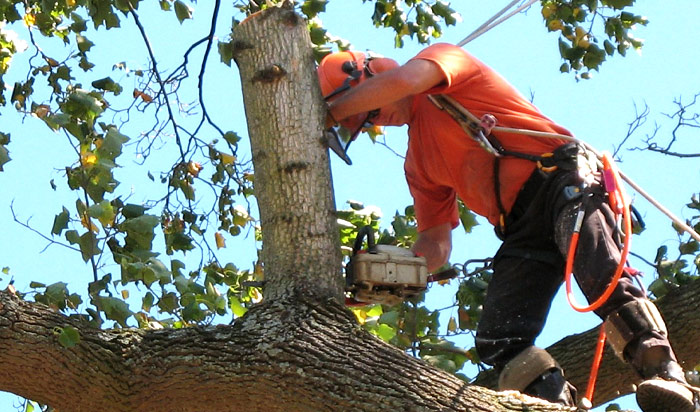 What are the duties of owners of trees abutting on public property?
Owners of trees crouching public land are required to:
Trim and remove trees on public land
spray and treat the trees against diseases and pests
Remove dead plants and overhanging boughs that are a threat to the public
Remove infected trees
Can I appeal against the tree removal notice issued by the city council of Pueblo?
Yes. When the city identifies a tree that needs to be treated or removed, they offer notice to the owner. In case the owner is not satisfied with the city council's decision, he or she can appeal against the notice.
Any complaints or objectives are written and presented within 10 days from when the notice was issued. After that, the complaint is passed by the Director of Parks, recreation, and libraries. This is before any action is taken on the tree.
Failure to comply with the notice
The city code enforcement officer has to notice property owners whose trees are abutting public land or those that are diseased. Owners have 10 days to comply. If the owner does not comply within this period;
The city code enforcement officer summons and issues a complaint to the owner, gets access to the private property, and treats, or removes the tree. The cost is to be covered by the owner. The officer can take any other action authorized by the ordinances.
What are the costs in case of noncompliance by the property owner?
If the owner chooses not to cooperate, the tree removal or treatment will be done but has to cater to all expenses. They include the following:
The trimming, treatment, or removal cost together with 25 percent cost for administrative and incidental expenses.
10 percent per annum interest rate.
The city has the power of pursuing all civil collection remedies to recover the total charges In the case of total non-compliance. You might as well be penalized for not complying with the rules and regulations governing the City.
What are the guidelines for working on city trees in the city of Pueblo?
The city will allow you to cut, trim, treat or remove any public tree only if the following guidelines are met. They include;
Any person cutting, pruning, treating, or removing trees must put in place appropriate barricades around the working area.
Any person cutting, pruning, treating, or removing trees should not restrict the normal traffic flow without obtaining permission from a traffic engineer.
Any work done above 25 feet requires more than one person. The other person is required to be on the ground to coordinate the operation.
You are required to put warning devices and barricades effectively. This is to alert the public of the work taking place.
You are not to use any worn-out or unsafe tools.
There should be proper arrangements for the collection and disposal of branches, logs, and tree debris.