Grand Rapids ordinance has established requirements for improving environmental conditions within the city and preserving trees.
You will need a permit to remove trees in the city of Grand Rapids.
This article outlines the critical information you need to know about tree removal activities. The Grand Rapids city codes give detailed information on tree removal and other tree maintenance activities.
Can I remove my trees without a permit in the city of Grand Rapids?
No. The city is keen on preserving protected trees that grow even on private property. Protected trees include:
These are trees that hold historical meaning. Such trees are associated with past events that are of importance to the community.
Trees that impact the climate of Grand Rapids are referred to as significant. Trees used as boundaries, landmarks are considered to be significant and should be protected.
Still unsure? Get free advice on laws from local tree services.
GoTreeQuotes is a FREE service that matches you with the three local tree arborists. They know all the local laws and have been voted best priced by previous users.
Scroll up to the top of the page and enter your Zip code.
Fill out the quick 23-second form with details about your tree job.
Your tree details are forwarded on to the closest three tree services who will bid on your job at a great price.
IMPORTANT: There is no obligation to hire. This is a free tool and service to be used at your pleasure.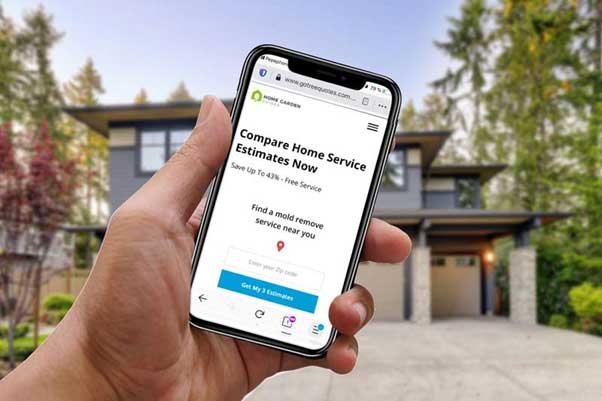 Can the Grand Rapids city remove trees in private property?
Yes. Certain conditions give the city power to remove trees on private property. If a tree is diseased or insect-infested, a notice is given to the property owner who has to make necessary arrangements within a specified period.
Failure to comply, the city has the power to send representatives to treat or remove the tree. The costs incurred are to be paid by the property owner plus other additional costs.
If a tree is overhanging or in any way disrupts the traffic, a notice is given requiring the owner to either trim or remove it. Noncompliance gives the city authority to remove the tree at the owner's expense.
Removal of trees encroaching public land in Grand Rapids
The owner must remove trees that:
Interfere with the flow of traffic
Interfere with the proper utilization of public utilities
Are diseased, dying, or dead.
Is it unlawful to plant trees in Grand Rapids' public space?
No. The city of Grand Rapids encourages tree planting as they require one small tree to be planted for every 25 feet of lot frontage and an alternative of 40 feet of lot frontage. The property owner has to take care of the trees for one year. If one is replaced, the property owner must take care of it for one year after the replacement date.
Does the city of Grand Rapids have legal authority on trees on private property?
Yes. In the case of noncompliance, the city has the power to access the area, correct the condition, and necessary action taken against the owner.
What are the duties of property owners in Grand Rapids city?
There are specific requirements that every property owner should abide by. They include:
One small tree is to be planted for every 25 feet of lot frontage.
An alternative is one medium or large tree to be planted for every 40 feet of lot frontage.
Root barriers should be installed within areas less than 7 feet between the back of the curb and sidewalk. This is to prevent root penetrations that destroy curbs.
Are there prohibited tree species that are not to be planted in the city of Grand Rapids?
Yes. The city prohibits the planting of individual trees due to their invasive nature. The species include: Amur Maple, Autumn Olive, Black Locust, Box Elder, Common Blackthorn, Flowering Rush, Garlic Mustard, Giant Knotweed, Glossy Buckthorn, Japanese Barberry, Japanese Knotweed, Lombardy poplar, Multiflora Rose, Norway Maple, Purple Loosestrife, Russian olive, Spotted Knapweed and Tree of heaven.
Necessary action is taken against anyone in possession of the above tree species.