Any homeowner with trees on their property will be needing some kind of tree maintenance at some stage. Tree maintenance companies come in all shapes sizes and prices, so knowing what to expect and how to find a good local one is key.
Most small trimming you can do yourself, but larger trees require a tree maintenance company with the and experience to get the job done.
Are they qualified? Are they insured? What will they charge me? We cover it all, lets dive in.
How much would a tree maintenance company charge you if you hired them to do some maintenance work in your compound today? Here are some estimates as sourced from multiple tree removal and landscaping companies in the country:
| Service | Average cost |
| --- | --- |
| Tree Maintenance | $375 - $1,500 |
| Tree removal | $225 - $3,900 |
| Tree Trimming | $871 |
| Stump removal | $427 |
| Arborist Report | $450 |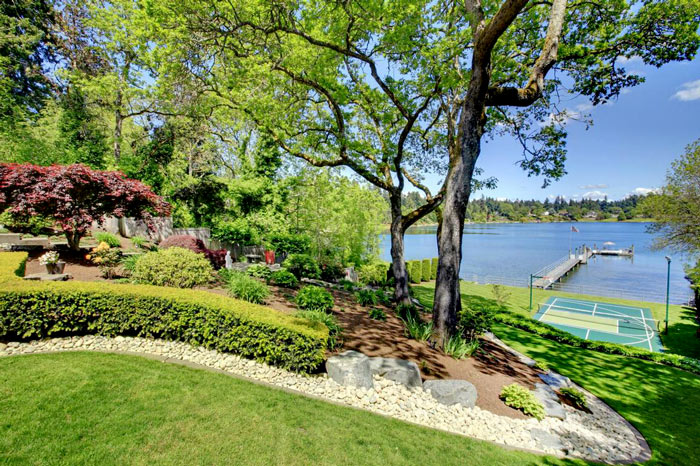 How much would a tree maintenance company charge you if you hired them to do some maintenance work in your compound today? Here are some estimates as sourced from multiple tree removal and landscaping companies in the country:
Expect to pay an average of $871 to have a tree removed professionally which is equal to $29 per foot in height. The costs range between $225 to $3,900 mainly depending on the size of the tree to be removed and type. Extra-large trees that are several feet high will attract the highest removal prices while small or young trees and shrubs attract the lowest rates. Tree removal is a complex job that is probably best done using the right equipment that only licensed tree maintenance companies to have.
Tree trimming costs vary depending on the size of the tree to be trimmed and other factors like ease of access and location. The average cost to trim a standard tree is $871 but will vary significantly based on the above factors. For example, a small apple or lime tree could cost $100 to trim while a large oak tree could cost over a thousand dollars to trim depending on its height and amount of work to be done.
Having an old stump sitting in the middle of your lawn or garden may not be ideal especially if it's an old, rotting one that is no longer useful. Tree maintenance companies will charge $427 on average to dig out and remove a stump with commercial equipment and chemicals. It may not be practical to get an hourly rate because stump removal may, in some cases, be done over several days.
Expect to pay an average of $450 for a comprehensive arborist report in the United States. An arborist is a trained professional that is involved in all aspects of tree planting, maintenance, and care. To create the arborist report, the arborist will inspect your tree and document its condition. This exercise may take a few minutes to several hours depending on the size of the tree and other factors.  Costs may be higher or lower than the stated average price depending on the size of the tree.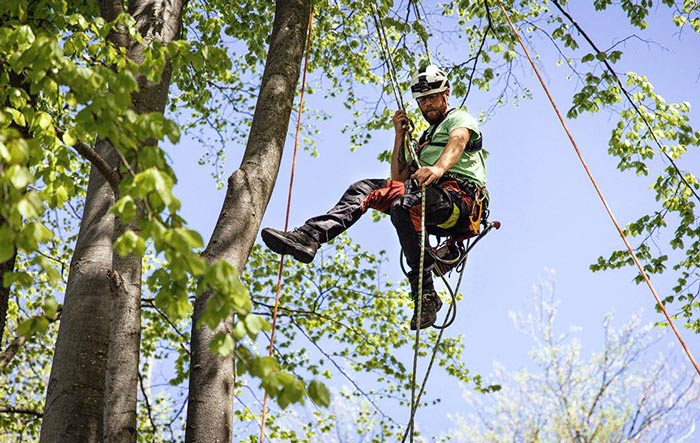 What Else Do Tree Maintenance Services Do?
Tree maintenance costs vary depending on the size, location, work to be done, and type of trees you have growing in your compound. Tree maintenance will often request this information before giving a final quote or schedule a visit to survey your compound. There are several services included as part of normal tree maintenance, among them:
Sometimes, it may be necessary to remove trees when they become dangerous to persons or property.
The essence of tree maintenance is the ensure the safety of a community first, then the health of the tree.
Some of the following trees may need to be removed for safety concerns:
Tree maintenance companies are the best option when it comes to tree removal as they have the qualifications, equipment, and insurance to do everything safely and efficiently.
Tree Trimming maintenance
Tree trimming involves cutting limbs from a tree or shrub just before the growing season or as recommended by a qualified arborist. The main objectives of tree trimming include but are not limited to:
To provide clearance – A tree growing towards a building, power line or any other permanent structure may require some trimming to provide clearance and prevent damage to these structures in rough weather.
Maintain structural integrity – Regular pruning may help some tree species to develop strong limbs and stems. They need to be thinned or reduced regularly to achieve this.
Shade reduction and wind resistance – pruning can also be done to reduce the shade or wind resistance coming from a tree. For instance, trees growing in the middle of a farm need to be trimmed so that plants growing below them can't get enough sunlight.
For aesthetics – Pruning can be used to shape a tree to the desired shape for aesthetic purposes.
To improve fruity quality and volume – Pruning is also done to reduce the number of fruit-producing branches and buds to prevent overcrowding. This often has a significant effect on the overall quality and volume of fruit produced.
To maintain health – removing dead or diseased branches from a tree can improve its overall health and prevent any diseases from spreading to other parts of the tree.
Tree removal companies offer tree pruning as part of their main service lineup.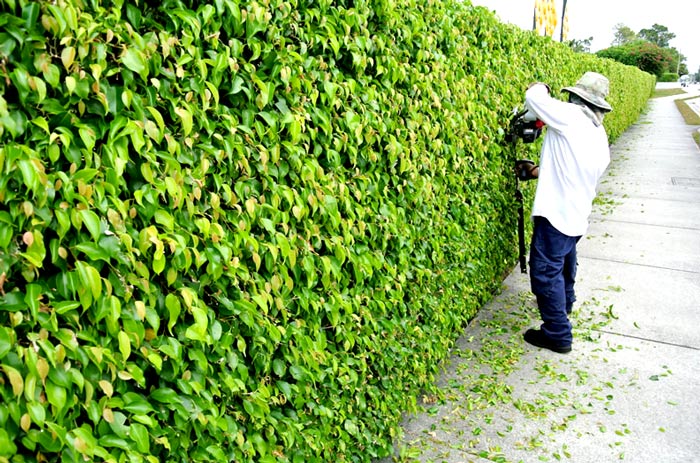 Stump Removal maintenance
Tree maintenance companies will help you get rid of any old or rotting tree stumps sitting on your lawn or in the middle of a garden. Tree and stump removal is one of the main services you will get from any tree maintenance. They use a stump grinding machine to get the job done fast.
Deadwood removal involves removing dead or decaying branches from a tree to maintain its health, reduce risk to nearby structures in rough weather, and improve the appearance of a tree.
Pest and Disease Treatment
Like any other living organisms, trees are also susceptible to all kinds of diseases and pests that may hinder growth and even kill them over longer periods. Tree maintenance companies have qualified arborists that can assess a tree and recommend ways to prevent or treat these diseases or get rid of destructive pests such as termites.
Risk and Hazard Assessment
Risk assessment is a necessary activity especially if you live in an area with frequent rough weather and have trees growing near permanent structures.  Experts from a tree maintenance company can assess your tree and recommend solutions to mitigate the risks and hazards they observe.
How Often Will I Need Tree Maintenance?
This usually depends on the type and age of tree and its condition. As a tree is growing it will need a regular trim every 2 – 3 years, while mature trees will require deadwood removal every 3 – 5 years.
It will also depend on the objectives of your maintenance. If you need a canopy lift, this generally only needs to be done once or twice in the trees' life time. Tree reduction or thinning can be done more often.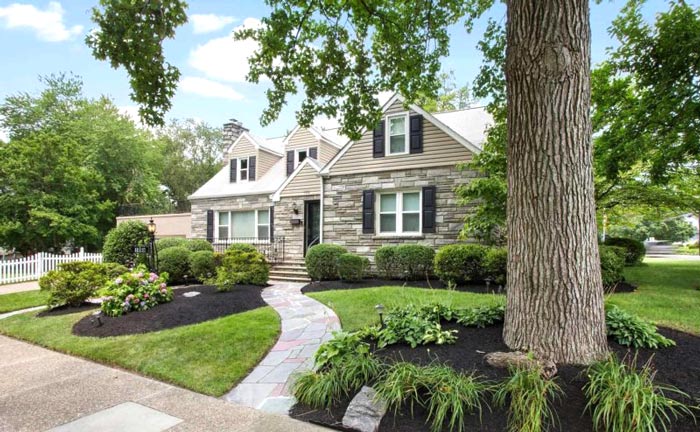 Get Matched with a Tree Removal Expert in Your State
Do I Really Need Tree Maintenance for Healthy Trees?
Even healthy trees need to be maintained for various reasons and to prevent disease and pest infestation. For instance, some trees need to be trimmed and pruned frequently to stay healthy and grow properly. It's always recommended to have your trees assessed at least once every 3 years by a professional arborist, even if they appear healthy. They can spot weak branch unions, internal rot (before it's visible to a novice) and other potential hazards.
Finding A Tree Maintenance Company Near You
Finding the right tree maintenance company can save you a lot of time and money. Here are some of the ways you can search for tree maintenance companies near your location:
Use Google local search – You can do a search on Google for tree maintenance companies in your location and see what comes up. However, this is usually a hit-and-miss exercise because of the amount of competition and the number of companies using Google ads to get your attention.
Use Go Tree Quotes – Go Tree Quotes is a free service that will link you with tree maintenance companies that match your needs and are near you. The companies you find on Go Tree Quotes are all licensed and insured to provide tree maintenance services.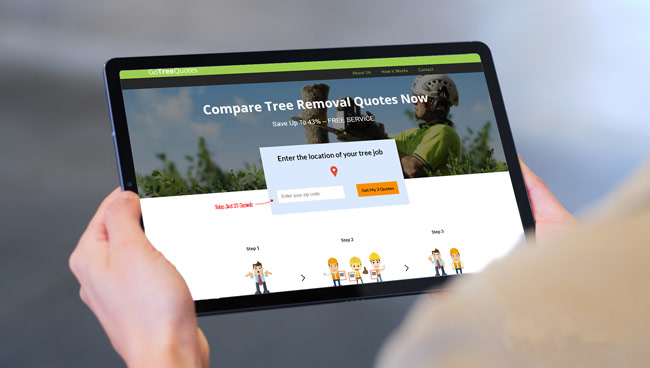 How to Save On Tree Maintenance
Thinking of hiring a tree maintenance service? Here are some of the ways you save money while at it:
Off-season deals – Most people tend to look for tree maintenance services in the growing season(spring) and the summer. You can buck that trend and instead opt to hire during the off-season (in the winter) and pay less if conditions allow (for instance, you don't necessarily need to remove a tree in spring or summer).
Grant good access – The harder it is to access your tree the more it will cost to do any kind of work on them. You can avoid this by making sure any obstacles standing between the tree and the maintenance crew are cleared before they start work.
Selling firewood on websites like Craigslist – You can make some money by selling the logs and branches after removing a tree from your compound.
Maintain long-term relationships – Using one tree maintenance company for many years as a loyal customer will make it easier to negotiate better prices even in peak season.
Find a local company – As part of the shortlisting criteria, you should ensure that the company you hire is based near you as they will incur the least costs to maintain your tree and charge less as a result.
Hiring Tree Maintenance Services
As with any industry with a lot of competition, there are quite a number of companies advertising tree maintenance services but are unqualified and may not have the right talent mix to provide the best services. Here are some of the ways to identify a good tree maintenance service:
Ask for the following:
Qualifications – Are the key staff members qualified for the job? Do they possess certificates in arboriculture?
Is the company insured?
Is the tree maintenance company licensed to provide the stated services in your location?
As a minimum requirement, you should also ensure that the company you chose has been in operation for at least four years, has good online reviews and good references.