Enter the location of
your tree job
Step 1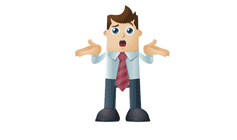 Answer a few questions
about your tree job.
Step 2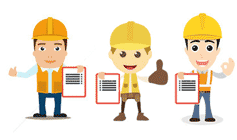 Within seconds, get matched
with top-rated local pros.
Step 3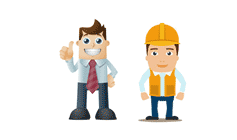 Compare quotes and choose the
best pro
for the job.
How it works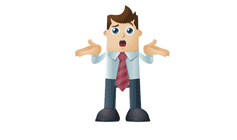 Answer Questions
About Your Tree Job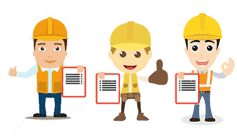 4 Local Pro's Compete
With Bids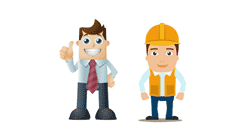 You Choose
The Best One




Cheap Tree Cutting Services Near Me
Finding the cheapest tree cutting services near you is always a moving target, but I am going to take you through step by step how to find them.
There is a summary of steps here, but below I go into more detail.
You will save an average of 43% on tree cutters near you, by following these techniques.
| Service | Cheap | Expensive | Avg. |
| --- | --- | --- | --- |
| Tree removal | $225 | $3,900 | $871 |
| Tree trimming | $120 | $1,200 | $438 |
| Branch removal | $59 | $750 | $129 |
| Stump removal | $70 | $1,200 | $187 |
| Arborist report | $300 | $550 | $450 |
Find the cheap ones by:
Internet search "tree cutting service + [your city/town]"
Skip page one results and go straight to page two
Eliminate the expensive ones by workload*
Try call during winter |(always cheaper)
Use these FREE services to get matched with the top voted local services go into more detail about the above 5 points, so to learn more, keep on reading…

Internet search technique for cheapest removal service
It all starts with an Internet search! That's how you got to this page and that's how you're going find the cheapest tree services, but what you don't want to go with the companies that you find on page 1 of Google search, Yellow pages, or even Yelp.
But why?
The problem with page 1 companies is they have all paid a pretty penny to be found first. It is no accident that they're at the top of the results, they're not on page 1 by accident.
Why is bad for you?
Because tree services with large marketing budgets need to pass those costs on to consumers. It's just how it works, they're not trying to rip you off, they just have a different marketing strategy.
They go for a large volume of customers and higher prices which they feel yields them more profit at the end of the month or year.
Pro-tip #1: if you want to find the cheapest tree removal service near you, start by skipping page one of Google, Yellow pages, Yelp, True Local, etc.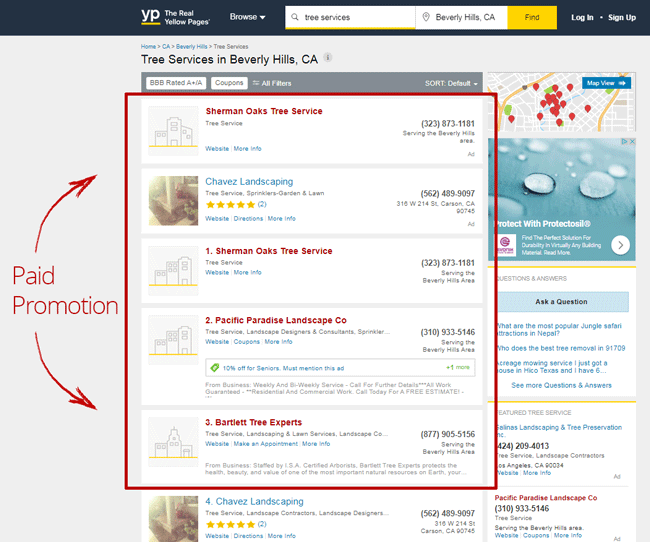 Now that you know where to look for better-priced tree companies, next you need to know WHEN to look.
All small businesses, especially trades, have no real fixed prices for their service. They just make up the price on the spot. It's not like a taxi service or buying groceries, they can charge what they like.
If you can catch a company that doesn't have a lot of work on, chances are they will give you a better price. Let me explain…
If a tree services business has 3-4 weeks of work booked and it advances, more than likely they will start to raise their prices to try and slow down the amount of work that is coming in.

This screenshot shows Google Trends for tree services related searches over a 5 year period.
The opposite is true when they have very little on.
During winter for example, when there is very little work going around, tree companies are handing out much cheaper prices to the tune of 20 to 30% discount. This is because very few companies have any work on at all and I willing to drop their prices to win the work.
Pro-tip #2: If you can't wait for winter, you can just ring up a prospective tree company and say "hey I was hoping to get a tree removed in the next few days, how much work do you have on at the moment? Can you help?
By their reaction will know how much work they have on and how likely they are to give you a good price.
People make the mistake of thinking because the company is in high demand, they are handing out cheap prices. It's just not true.
The fastest and easiest way to get 3 quotes from the most affordable tree services near you would be by using this FREE service.
GoTreeQuotes quickly matches you with the 3 tree surgeons voted #1 by previous users in your area.
Scroll up to the top of the page and enter your ZIP Code in the blue form at the top of the page.
Give us a few details about your tree trimming or removal job plus some contact information.
Your tree details are forwarded on to the closest three tree services all voted best priced who will also price your tree job.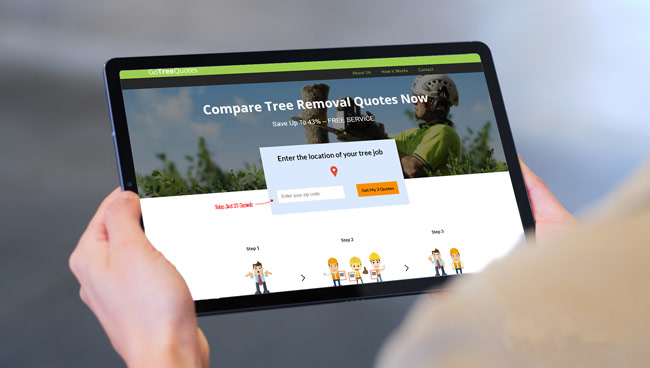 What should tree trimming cost?
It's a bit like asking how long a piece of string is… The answer is it depends. There are a lot of factors that go into pricing tree trimming. You can imagine that removing a huge branch of an oak tree would cost a lot more than removing a few small fronds off a palm tree.
That being said I can tell you that the average price in 2019 for tree trimming is $438.
That is an average across the board if you were looking for a price for a single palm trim, for example, it would cost you about $75.
Then again if you want to price to remove a multitude of branches of large trees you're probably looking closer to $2500.
I guess it all comes down to the volume of branches that need removing, but more importantly how long the job is going to take.
For more detailed and accurate prices, please use the tree trimming cost calculator below or check out our detailed tree trimming cost guide.
What is the average cost of tree removal in my area?
In general, your zip code does not dictate how much a tree will cost to cut down, so we can give you a fairly accurate price just based on the national average is so far for 2019.
The average cost for tree removal is $847. That price includes trees as small as 15ft. right up to 80ft. monsters.
To work out how much tree removal costs, use the below calculator to easily get an accurate price. To be honest you are the best just biting-the-bullet and getting 3-4 quotes from local tree cutting services.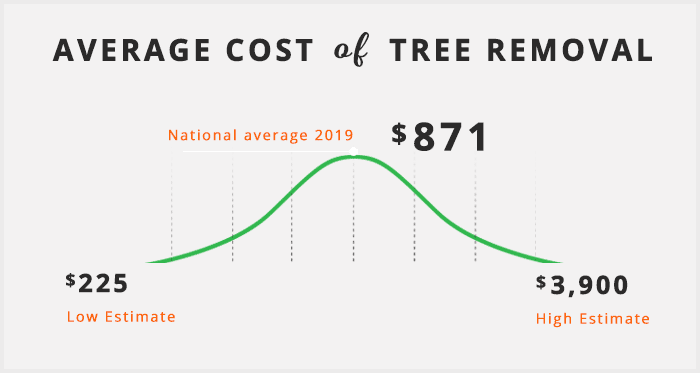 Cost calculator for tree services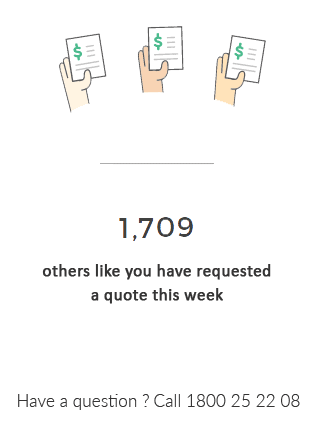 Do this to find affordable tree cutter services near you
GoTreeQuotes is a FREE service that matches customers with the best price local tree services in real-time.
We can go into a lot of detail about tree removal and tree trimming costs, but the best way is to just get a few companies to come around and give you a price.
By requesting quotes using our service, you'll be put in touch with 3 companies all voted as best price by previous uses for tree trimming and removal in your area.
As discussed above, prices quoted by tree cutting services fluctuate depending on how much work they have on, so using our real-time service we are able to pinpoint with a reasonable amount of accuracy who is the best price tree service near you.
Why some local tree services that charge 340% more
Once you start getting a few prices from local tree arborist, you will find that there can be a large variation in price is quoted. Generally, your medium to large companies will quote you higher prices. The reason being they generally spend a lot more money on marketing and need to pass that cost onto the customer.
Remember when comparing quotes you can really only compare apples to apples, meaning you can't look at a friends' quote and say this company is charging me twice as much for a similar job. Although two trees being removed may look similar, there are quite a few things that add to the price such as location on the property, access to the tree and not to mention size and difficulty to remove.
At the end of the day the longer it takes to cut a tree down, the more a tree cutting service will charge you.
Tree cutting service prices
Tree removal price – The national average so far in 2019 for the tree–Removal is $847. This is for a single tree in suburbia. This price includes trees starting at 15 feet and ranging all the way up to 80 feet, so for a more accurate price, I do suggest you consult your local tree cutting service or the calculator tool below.
Tree trimming cost – The cost for tree trimming does vary depending on the size of the tree in question and the number of branches being removed. Another factor is the obstacles. Does the branch stretched out over the roof of a house or is it over a shed or a fence. Tree trimming generally starts at $75 for a single palm trim, but the average cost for tree trimming is about $438.
Arborist report cost – This is one service where prices are generally fixed for each company so they will be able to quote you a price over the phone. The cost of a tree arborist report is normally $350-$450. I do suggest that you ring around and ask prices before you get an arborist out to inspect the job.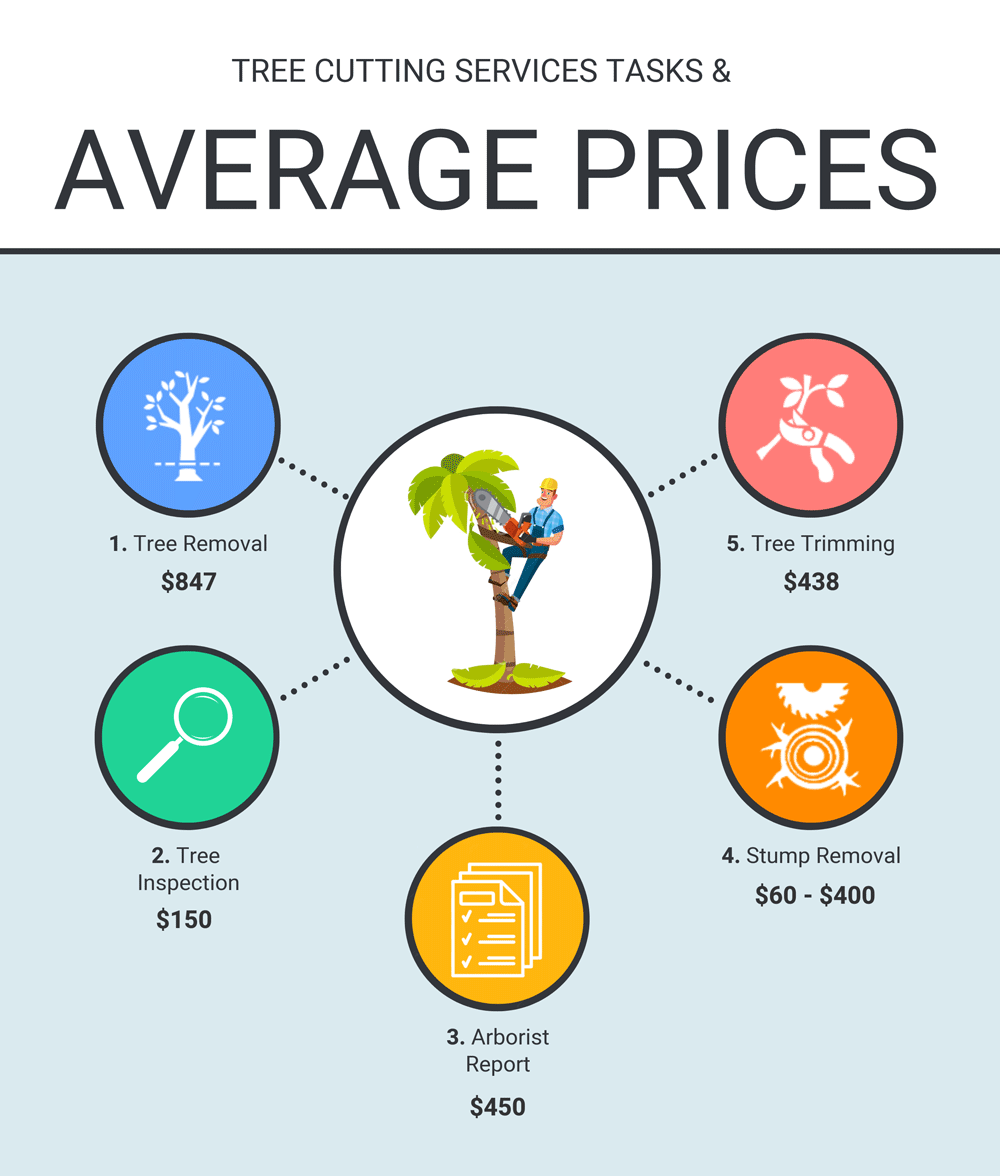 Tree inspection price – This is something that doesn't usually have a fixed price and most companies generally don't claim to charge for, it just depends on the purpose for the inspection.
A lot of the time you will have a branch or whole tree that you know needs removal and you want to confirm from the arborist. This generally happens during the quoting process so you could call it a tree inspection.
If you have no intention of getting any tree work done and you just want your trees looked at by a professional purely out of interest, to see if they are safe, I can imagine an arborist charging about $150 for this service. Unlike an arborist report, there will be no formal report written and just verbal recommendations.
Stump grinding cost – This is a service most tree companies can do. They do need to have a stump grinding machine to perform stump removal. About 80 to 90% of companies do have this machinery, but if they don't they can put you in touch with someone who does.
The cost of stump grinding gently starts at $75 and can range right up to six or $600 for much larger stumps.
Use GoTreeQuotes for cheap tree cutting estimates
Fill in the below form with the details about your tree cutting job. We then forward those details onto the 3 companies closest to you who have been voted No.1 on the price by previous users.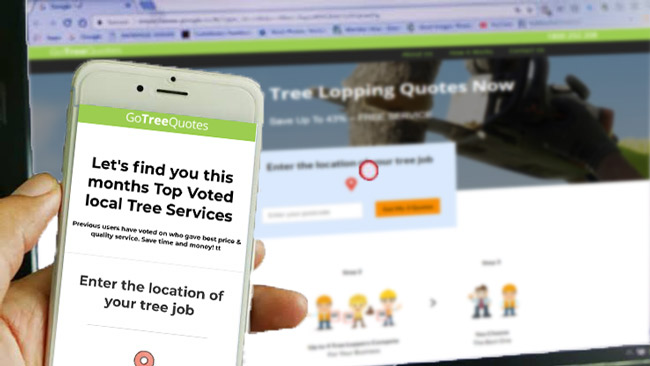 What is the cheapest time of year for tree cutting services?
Winter is always going to be the best time of year to get a tree cutting service to maintain your trees. This is because tree services generally have a lot less work on during the colder months and would be happy to charge cheaper prices to win your work.
What does tree cutting cost per hour?
Tree cutting is a service that does not charge by the hour. This is because every tree service is different with different overheads.
For example, you have 2 companies who both bid to remove a 30 ft. pine tree
| Company | Crew members | Price quoted | Time taken | Hourly rate |
| --- | --- | --- | --- | --- |
| Fred's Trees | 4 | $750 | 6 hours | $125 |
| Jason's Trees | 8 | $750 | 3 hours | $250 |
Jason's trees are a company double the size but can do the job in half the time. This is why they will price tree trimming or tree removal by the job and not an hourly rate. Jason's tree service seems more expensive, but they ultimately charge the same price for the job completed, they just do it in half the time.
Cost to trim a tree – Notes and General Information
These estimates are for BASIC work performed in regular conditions by a qualified arborist priced at mid-range in the market. Requesting tree trimming work as an emergency service, during peak times or usings certain companies will result in HIGHER COSTS.
These estimates are NOT substitutes for written quotes from qualified arborists or tree service professionals. GoTreeQuotes strongly recommends that you contact reputable and certified professionals for accurate assessments of work required and costs for your project before making a decision or committing.
The cost estimate includes:
Costs for a qualified local arborist to climb using a single Rope Technique or elevated work platform and trim your tree.
Costs to remove all waste material from the site and leave the site as they found it.
Setup time and minimum hourly charges are usually included for tree trimming jobs.
The cost estimate does NOT include:
Costs for tree risk and hazard assessments. This is a separate service and will incur additional costs.
Costs for a written arborist report to gain permission from your city, county, or state to trim your tree.
Sales tax for service rendered.
Permit or inspection fees (or portion thereof) required by your local tree ordinance.
Cost to trim a tree – Unit Price References
Standard estimating practices – American society of professional estimators, Website, 2019
Finding and hiring a consulting arborist – American society of arboriculture, website, 2020
How to hire a tree service – University of Florida, pdf, 2019.
Research foundation to tree pruning – Research Gate, website, 2018
How to hire tree care professionals – University of Minnesota, website 2020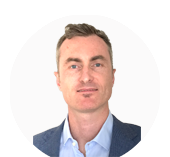 Author: Ben McInerney – Ben is a qualified arborist with 15 plus years of industry experience in Arboriculture. He ran a successful tree service before turning to writing and publishing. Ben is dedicated to providing users with the most accurate up-to-date information on everything trees.