Tree removal in Macon is regulated to ensure that any tree pruning and removal do not get out of control and the city canopy cover is maintained or increased over time.
Because of this in most cases, you will need a permit to remove a tree on your property.
Follow this summary, and you will find information on when you need a tree removal permit, how to apply for one, and what you need.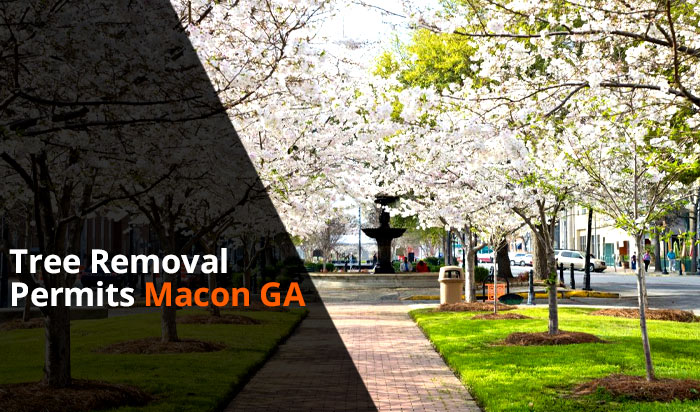 Yes. This is because the city is highly prioritizing in tree maintenance and forest conservation. Therefore if you desire to cut one or multiple trees in the city, you must obtain a tree removal permit from the council before working on the tree.
This helps to maintain, restore, and protect the survival of desirable tree species within public owned places and rights-of-way.
What are tree replacement requirements in Macon?
In case a street tree(s) is removed to pave the way for driveway constructions, sidewalks, street widening, and other probable causes, the tree removed must be replaced as specified in the ASM. This is upon removal of any tree may it be approved or unlawfully removed, it should be replaced with a tree equaling its value.
For all persons responsible for tree replacement, they are bound to maintain their health for not less than 1 year from the planting date. In case any tree dies within the specified period it should be replaced as well.
Anyone who violates or fails to comply with any of the above tree replacement requirements the replacement cost of the subject tree or $500 whichever is higher.
The city forester will determine the replacement tree species, and the young tree shall be confined from the area which the removed tree was. In case the forester determines that the tree has succumbed to irreparable damages, then the individual involved should remove and replace it in accordance with tree replacement requirements.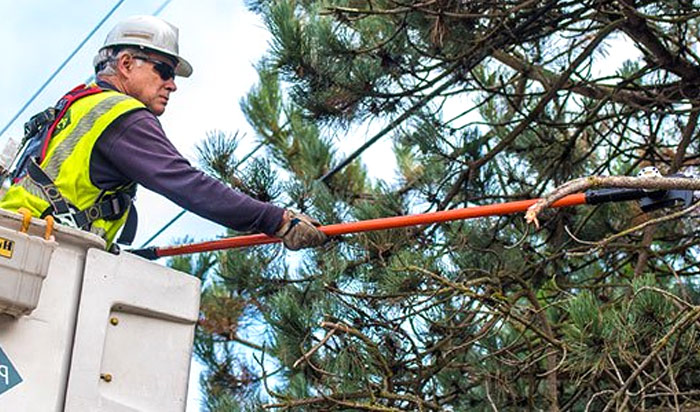 A permit is needed when you want to destroy, injure or remove any city-owned property.
This is regardless of the size or type of any tree of 6 inches or more—a greater diameter-at-breast height on private property.
The only exception is if the tree is dead and poses a danger to the public. Otherwise, general tree protection is the responsibility of all city residents.
How do I apply to a free removal permit in the city of Macon?
First and foremost, you have to ensure that you have all the details needed to complete an application form. The details include:
Applicant name
Location address
Property details
Reason for tree removal
Tree species
Once you submit your application to the city council, they will determine if the application is void and they will grant the permit. It is essential to note that not all applications are accepted. If declined, you can appeal within 15 days from the notice date.
What if I have an emergency requiring fast attendance and can't wait for a permit application?
Tree emergency is a common thing more so when the city is experiencing heavy storms. In case such, and the subject tree demonstrates an imminent danger or hazard to the safety, health, and peace you can obtain verbal approval to remove the tree by calling the city arborist division.
You can provide an application for tree removal within 5 days.