San Jose has a tree ordinance that offers comprehensive details and guidelines on how to remove or trim trees. This enables monitoring and control of who works on trees.
You will need a removal permit to either trim or remove some trees in San Jose.
To enable you to understand which trees require you to get a permit, we have provided you with a summary of the ordinance. Here are details on which trees to get a permit for, how to get a permit, and when.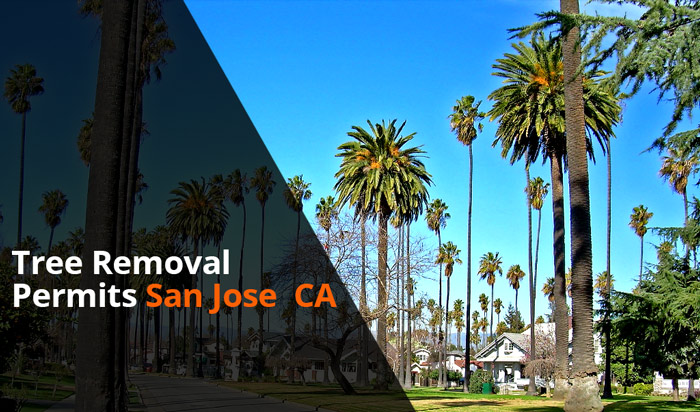 If you are still unsure, it might be best to speak to local tree services. They are all up to date on local laws and would be happy to give you free advice.
It's worth noting they are unable to remove trees illegally as they would face heavy fines, so giving you correct information is in their best interests also.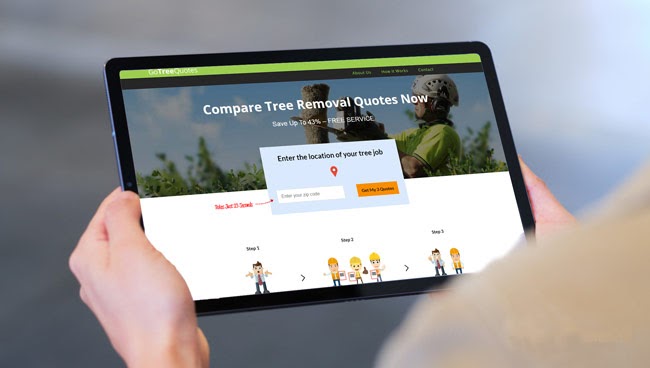 Go Tree Quotes is a free service that matches you with the top 3 local tree services. Based on hundreds of votes by previous customers, we rank local services ensuring you get great service at low prices.
Step 1: Scroll to the top of the page and enter your Zipcode.
Step 2: Hit the orange button and proceed to answer a few quick questions about your tree job.
Step 3: Top-voted local tree services get in touch with some great advice and priced estimates.
There is no obligation to hire any of the tree services that we match you with.
Can I plant or remove street trees in San Jose?
Yes. But you need to get a permit for any work to be done on street trees.
Whether it is pruning, planting, cutting, or removal, you need to get a permit from the city administration.
Each applicant must submit the necessary details of trees, location, names, time, species, and anything required during the permit application.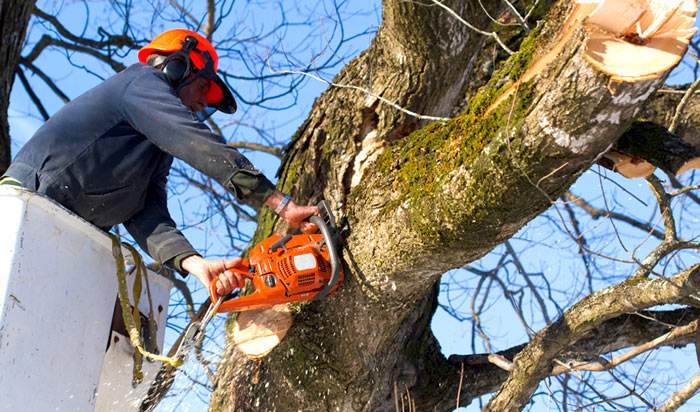 Permit application in San Jose
To submit the application, you have to make sure that you provide all the details required for the permit approval.
The director of public works will review your application and provide a decision through a written document.
In case you have an objection, you have a period of 7 days to appeal the decision. When filing for an appeal, you have to make sure you provide details and information to support your appeal.
San Jose Diseased Street trees
The director for public works will cause or carry out an inspection of street trees. In case any street trees are identified to be infested or infected, such that they are unhealthy, or posing danger to the public, they will be removed.
Any tree that fits this condition, will be either destroyed or removed completely.
Hazardous trees on private property
No person or owner will be allowed to keep, control, or maintain, a shrub, hedge, or tree that is considered a hazard to the public or the streets.
No person or owner shall be allowed to own, control, or maintain the existence of trees, shrubs, landscaping, or hedge such that it obstructs traffic signs, control devices, or street signs.
Are there penalties for illegal tree removal in San Jose?
Yes. It is illegal to remove protected trees in the city of San Jose without obtaining the required permit. Anyone found guilty of such offenses will be charged in a court of law, fined, jailed, or both.
The fines imposed can go to as high as $15,000 per offense.
Maintenance of Street Trees and Sidewalks
According to the San Jose city administration, the street trees, curb ramps and sidewalks are a crucial part of the city environment. As a result, there is a need for enough care and maintenance.
Due to this, the city expects the work to be an effort of property owners, the city, and the residents altogether.