Step 1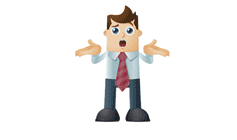 Answer a few questions
about your tree job.
Step 2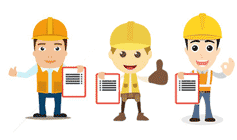 Within seconds, get matched
with top-rated local pros.
Step 3
Compare quotes and choose the
best pro for the job.




Oak Tree Removal Cost & How to Save!
The cost of oak tree removal will depend on a few factors such as the size of trees, location on property and obstacles around the tree.
The average cost of oak tree removal is $1,600. The range of prices starts at $350 and goes right up to $4,500 for very large and difficult specimens.
I have laid out some cost data below for small, medium and large oak trees as well as their typical cost for removal.
There are also 5 oak tree examples below including what you might pay for removal.
NOTE: DBH stands for Diameter at Beast Height
Oak tree removal price by tree size
Small oak tree removal cost
A small oak tree ranging from 12 – 15 ft. tall (Trunk DBH 6") will cost $275 – $450 for removal depending on the city you live in and some other variables with the tree's location and access.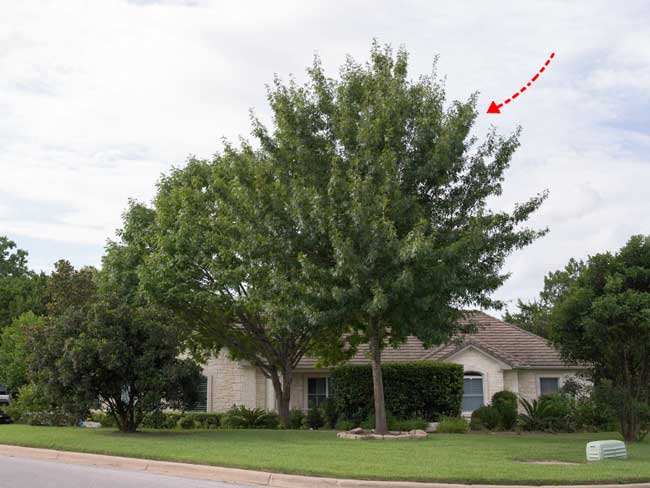 Cost to cut down medium Oak tree
A medium-sized oak tree ranging in size from 20 – 35 ft. tall (trunk DBH of 8" – 12") will cost $700 – $1900. As you can appreciate, oak trees do not grow that tall, but rather have a very large canopy spread.
So even though the height is not a lot taller as compared to the small oak tree, the volume of the tree is greatly increased.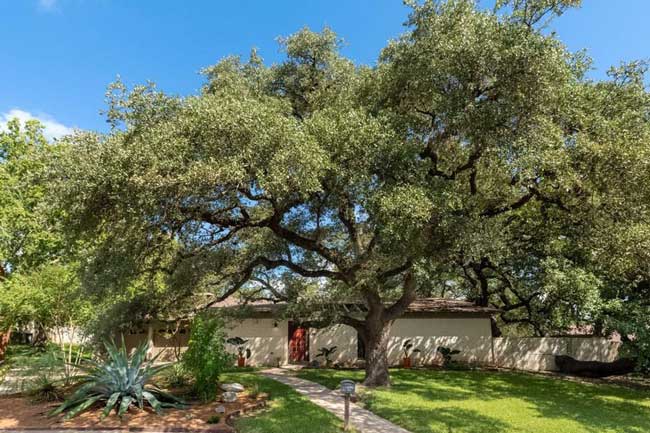 Price to cut large oak tree
A large Oak tree would be 45 feet tall and wide, with a trunk DBH of 25" – 40".
This is a serious tree and will cost you anywhere from $2,200 – $4,500 depending on the location of the tree on your property, access for heavy machinery ad obstacles such as power lines, fences, or garden sheds.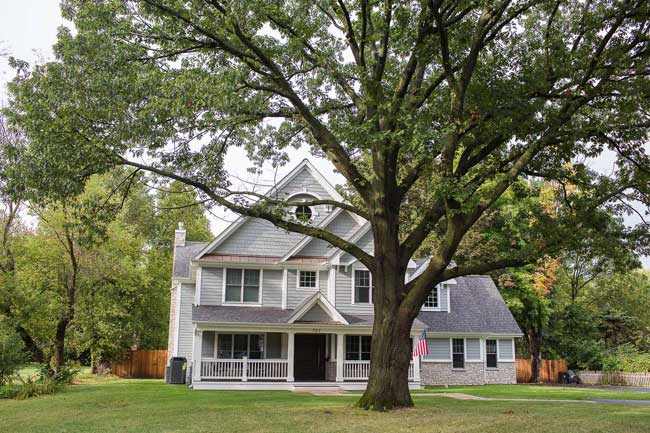 Oak tree removal examples
For these examples, we will talk about the height of the tree, its DBH and things that add to the cost of removal. Below we talk about how to reduce costs greatly in a few simple steps
Will I need a permit?
Whether you need a permit to remove your Oak tree will depend on the local laws relating to tree removal in your city. Every city has a Tree Ordinance that outlines which trees can be removed and which trees will need a permit from the council.
If you have a large Oak tree, chances are it is protected and you will need a permit before you proceed, but check your local laws for tree removal here first to be sure.
It is illegal to cut down oak trees that are protected without first obtaining a permit. You will face heavy fines if you illegally remove an Oak tree so please get your facts straight before you proceed.
Save on Oak tree cutting costs
As you can see from the above examples, the 2 biggest things that add to cost are access and obstacles around the tree. If these were not a problem, you would save hundreds and in some cases thousands of dollars.
For more general data on the cost of tree removal, check out our price guide here.
Let's see if we can save you some money!
Give better access
If you have an Oak tree in your backyard with poor rear access, you need to think about creative ways to grant better access. Sometimes it just isn't impossible, but a good trick is to speak to a neighbor and see if they will let you access through their place.
If a neighbor has a rear access driveway, you can remove a panel of fencing which gets the tree service close to the tree which saves them time and money.
Make sure you arrange this with your neighbor BEFORE you get tree services out to quote the job. That way they know how the quote the job so you save.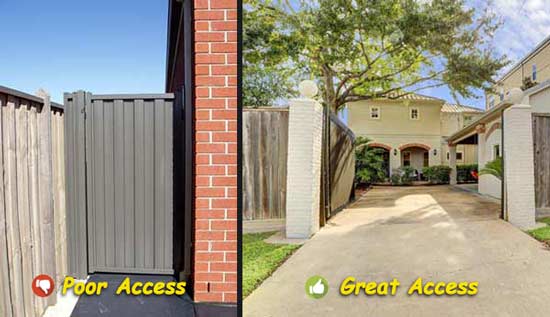 Mitigate obstacles
If you have a beautiful lawn or garden below the Oaktree you want to remove a tree, you need to weigh up and calculate the cost of tree services charging you double because it's going to take twice as long, or them making some divots on your lawn and breaking a few plants.
A good trick is to dig out any plant worth saving under the tree before the removal takes place. The same goes for garden furniture, panels of fencing, and anything else that might slow down the removal process.
You need to make it clear to the tree service what you expect when they quote, so they know how to quote. In my view, the lawn will grow back to let them do what they must and throw some topsoil on afterward.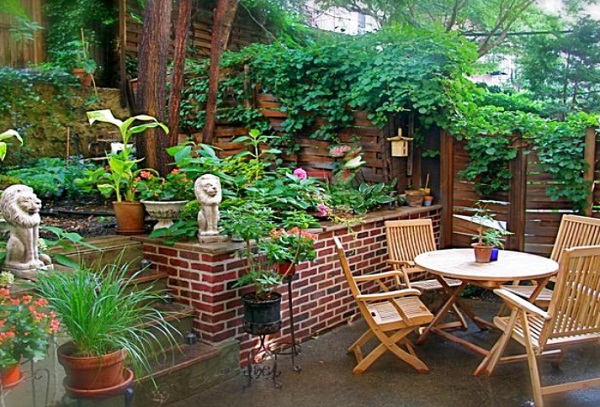 Do it in winter
Tree services are usually pretty quiet in the winter months so waiting for the later part of winter to ask for a quote is going to catch them when they have little work.
Supply and demand dictate they will be falling over each other trying to win your business and you can expect their prices to fall also.

Get quotes through Go Tree Quotes
GoTreeQuotes is a FREE service which matches customers with the best priced local tree services. Hundreds of previous users have voted on who gave them the best price.
Once you fill in the form with a few details about your tree job and contact details, those same top voted companies will contact you and provide you with an obligation free quote.
No hard sales, just good advice, and great prices.
FAQs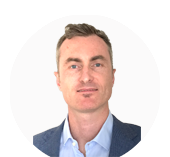 Author: Ben McInerney – Ben is a qualified arborist with 15 plus years of industry experience in Arboriculture. He ran a successful tree service before turning to writing and publishing. Ben is dedicated to providing users with the most accurate up-to-date information on everything trees.




Cost calculator for tree services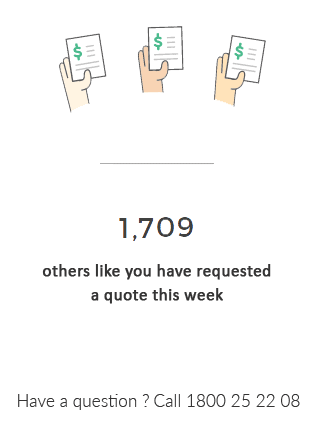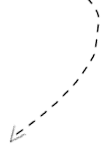 Enter the location of your tree job




LOWEST PRICE GUARANTEED
We're that confident you will get the best quality tree
service at the lowest prices, we 100% guarantee it!

SAVES YOU MONEY
3 local tree services all voted as having the "best price
quality of service by previous users", will quote your job.

SAVES YOU TIME
We have done all background checks so you don't have to.