Tree ordinance in Champaign County is basically a set of rules and regulations for the trimming and removal of trees. It gives directions to ensure tree conservation.
Due to this, in some cases, you will need to obtain a permit to remove trees in Champaign County.
But which trees are those that require a permit, when should you get one, how do you go about getting a permit, any special conditions? These are questions that this summary will answer.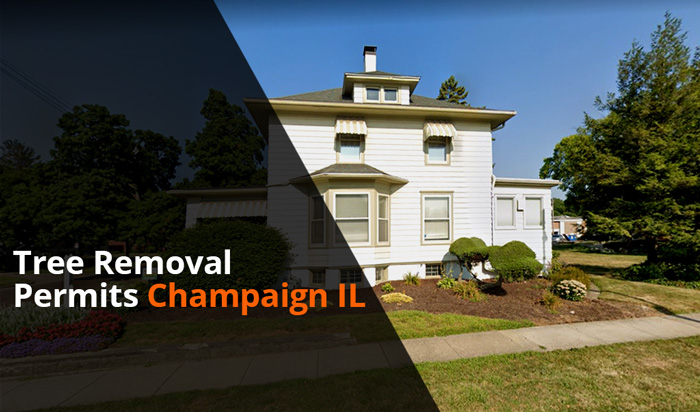 No. You do not need a permit to remove trees from private property unless the tree in question is a heritage or significant tree.
Sometimes the best thing to do if you have a doubt, speak to local tree services, and ask them if your tree is protected or can be removed.
Go Tree Quotes is a FREE service that matched the best-priced local tree removal services with residents in Champaign County.
Just scroll to the top, enter your Zip code and a few details about your tree job.
You will be contacted by 3 top-voted local tree services.
Do I need a permit to plant trees on public land?
When are public trees removed in Champaign County?
Trees growing on the streets of Champaign may be removed but under special situations.
When a tree is either dying or dead such that it becomes a hazard.
When there is overcrowding that can have adverse effects on other trees.
In case there is a need to create room for construction.
If the tree is causing an obstruction of traffic or movement and there is a need for removal.
When replacing a tree species with a better variety.
Who is responsible of trees on public right-of-way?
In Champaign County, the trees growing on the public's right of way are managed by the forestry section. As a result, it is their work to cut, prune, trim, plant, and remove these trees when found necessary.
They also respond to damaged trees in this area.
How do I know that a tree belongs to me or the city?
The county understands that in some cases trees may bring confusion based on where they are. As a result, residents may be unable to understand whether a tree is on their property or public right of way.
In such cases, the county of Champaign has provided a map showing all the city trees. Here is a link to the map.
Tree replacement Champaign County
All trees that are removed in Champaign County and there is space, they should be replaced. For such trees when removed from city property, the city should bear all the costs.
Exception cases include;
The trees have a diameter of less than 6" and were not originally planted by the city administration.
In case the parkway is too narrow.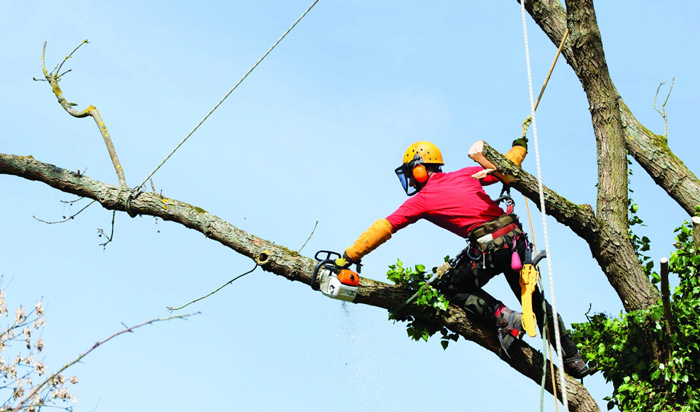 Champaign County Share-the-cost tree planting program
It is a program from the county that is designed to help in improving the tree cover in the city. According to the program, residents are provided with shade trees to plant on the public's right of way at just $135 for each tree.
With the city cooperating with adjacent homeowners in selecting tree species and planting the goal is achieved. On the other hand, homeowners agree to water the trees for a period of 3 years.
What are the approved tree species?