Step 1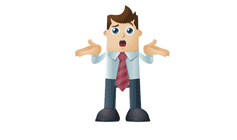 Answer a few questions
about your tree job.
Step 2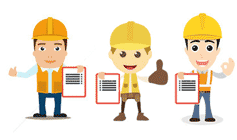 Within seconds, get matched
with top-rated local pros.
Step 3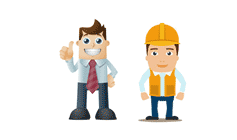 Compare quotes and choose the
best pro for the job.




Certified Arborists Near Me - How to Save up to 43% on
Last updated: 8 March 2021
Arborists in your area perform a variety of tasks such as tree removal, trimming, and arborist reports, all of which can be expensive.
This article is designed to give some great tricks to saving a ton of money when hiring an arborist near you.
what-do-arborists-near-me-do?
How much does it cost to hire an arborist?
On average an arborist charges $225 – $4,500. The reason for the large range is the large variety of jobs an arborist can do. From trimming a small Crepe Myrtle to removing a large Oak tree.
Below are a few more details on price ranges for arborist works.
| Task | Low | High | Average |
| --- | --- | --- | --- |
| Tree Trimming | $120 | $1,190 | $438 |
| Tree Removal | $225 | $4,500 | $871 |
| Stump Removal | $70 | $1,200 | $187 |
| Arborist report | $300 | $550 | $450 |
| Tree Inspection | $40 | $420 | FREE* |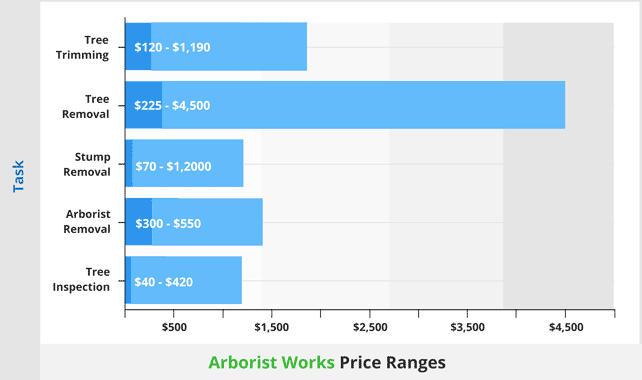 FREE: If you intend to have a tree trimmed, arborists are happy to come out and give free advice with their quote, so an inspection and verbal assessment are free. For written reports, it will cost more.
What do arborists near me do?
Arborists are responsible for maintaining trees in an urban environment. Tasks include:
Their skills and training are extensive and they can also perform tasks like tree identification, eradication of pests and diseases, and cable bracing, though the most common tasks are listed above.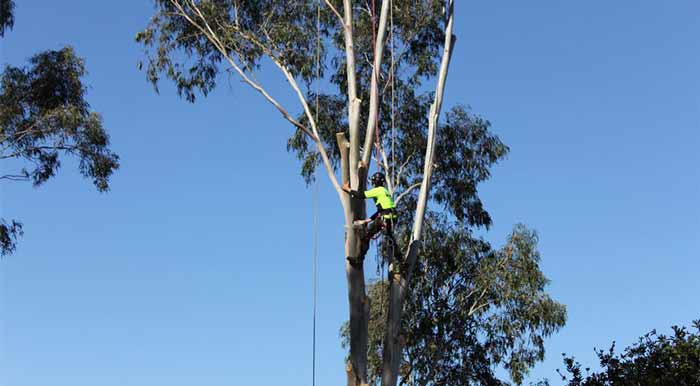 arborists-vs-tree-doctors-in-my-area
Arborists vs. tree doctors in my area
Local arborist and tree doctors are the same things, we just use different names to describe them. The correct term is arborist, but they also go by tree doctor, tree surgeon, or tree care services.
Most of the time if you are looking for an arborist near you, the best search to perform is tree services, which will bring up all the local companies.
By definition all tree services are arborists, so they will be able to handle any job you throw at them.
How do you find a good arborist?
The fastest and easiest way to get 3 Estimates from the most affordable tree services near you would be by using this FREE service.
GoTreeQuotes helps to match you with the three local tree arborists who have been voted previous users in your area as being quality acts.
Scroll up to the top of the page and enter your Zip code.
Fill out the quick 23-second form with details about your tree job.
Your tree details are forwarded on to the closest three tree services who will bid on your job at a great price.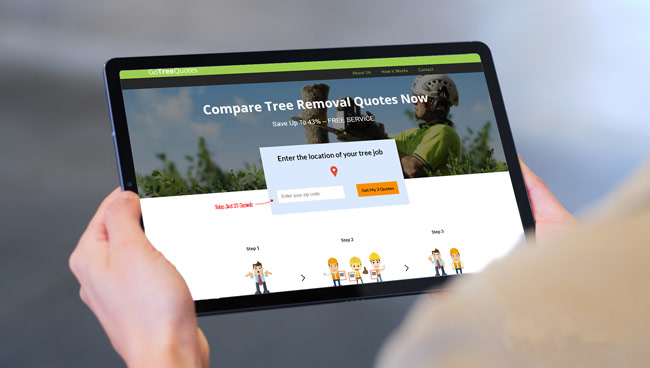 Types of tree care by arborists near me
There are two types of tree care arborists who both perform very different and specific tasks.
Level 3 Arborist
This is your regular tree arborist service. A level 3 arborist specializes in the removal and trimming of trees in confined spaces. If you do a search on your area for "tree services" 9 times out of 10 you will be calling a level 3 arborist.
These are very well-trained and knowledgeable professionals and are great for the physical side of the job.
Level 5 arborist
A level 5 arborist has continued studies in Arboriculture to reach the Diploma level. This normally entails 2 more years of study. A level 5 local arborist is also known as a consulting arborist and specializes in arborist reports, risk assessments, and tree inspections.
Although level 3 arborists can do a very thorough risk and hazard assessment on your tree for the purpose of trimming or removal, it's the level 5 arborist who has the authority to write reports and recommend to the city that a reed is to be removed or if it should stay.
How to Save Money on Local Arborist Tree Care
Depending on what you need a local arborist for, there are a couple of things you can do to save yourself some money. If it's for tree removal or pruning, then hiring them in winter is going to automatically save you 20% + straight off the bat.
The reason is arborists are fairly quiet in the winter months.
It's basic supply and demand. With very little tree work in winter but an abundance of arborists near you, they will need to become more competitive and give cheaper prices for tree removal and trimming.
There are a lot more little tricks to save you money, so please read on.
Step 1: How to skip the expensive arborists
This hack is super easy and super effective. What you aim to do is avoid all the local arborists and tree surgeons who are spending loads of money on marketing.
The reason is they tend to charge higher prices.
Why? Well because they spend between $2500 and $8000 per month on marketing their business. It works really well for them as they get lots of phone calls, but they need to charge higher prices to recoup that money.
You are essentially paying their marketing bill.
How to avoid them?
Go directly to pages 2 and 3 of Google search. Same for Yellow Pages and yelp. All the companies featured at the top have paid to be there, so going further down the list will net you a great company for a lot less.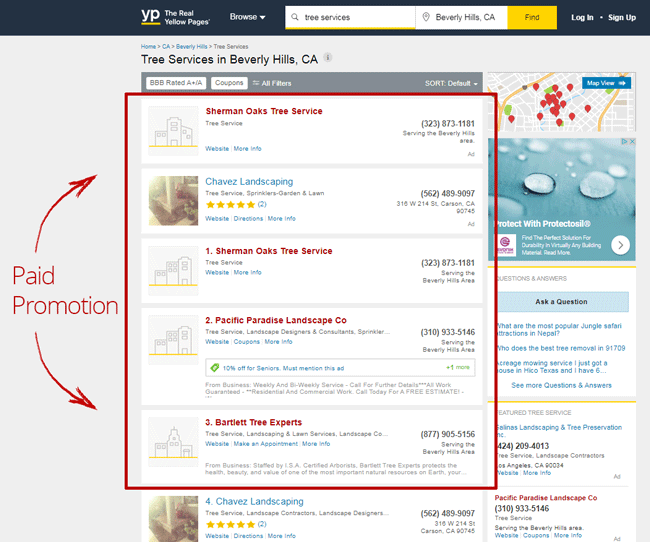 Step 2: Grant good access to the tree
Time is money for tree surgeons, so if you have a tree that is in your backyard and you have no rear-driveway access, this is going to increase your cost by 50% or more.
The clearer access you can give to the tree, the closer the tree specialists will be able to get their equipment, and the cheaper the price for removal will be.
If they have to lug everything from your backyard to the front to load through their mulching machine, it is going to take longer and cost you more.
Consider talking with your neighbor and removing a panel of fencing to grant better access. Anything you can do to speed up the removal process will help.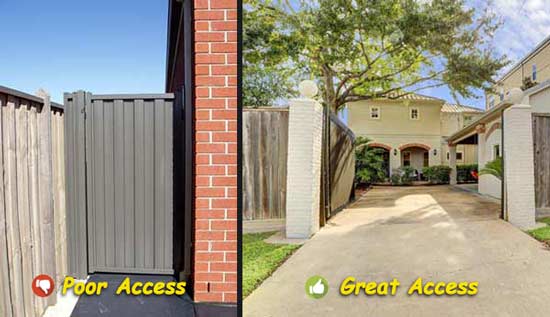 Step 3: Short cut - Use this FREE service
GoTreeQuotes help to match you with the best-priced tree services.
The reason local arborists like to hear from customers through us is, they don't like to spend a lot on advertising. Plus they don't have a lot of work on at the moment.
This is a win-win for you. Firstly they are going to be cheaper because they aren't busy and need to win some work to keep their business ticking over, and secondly, they don't have a lot of overheads with marketing.
They are likely to charge you 50% less than other local tree doctors.
Just go to the top of this page, enter your Zip code, and a few details about your tree job.
Certified arborist near you then reach out to arrange a time to quote your job.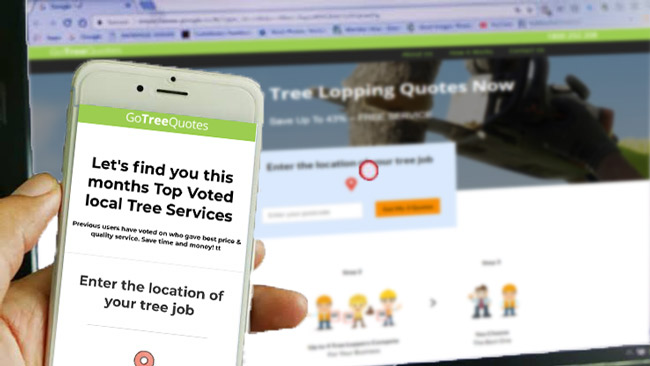 what-to-ask-a-local-arborist
What to ask a local arborist
As mentioned above the tree service industry is full of fraudsters who are in it for a quick buck, so you need to be sure the guy or gal standing in front of you is legit. The best way to do that is to ask for the following.
A copy of their arboriculture credentials (Certificate/ Diploma)
A copy of their public liability insurance
How long they have been in business
Don't be shy about asking the above questions. Arborists are used to getting the third degree and the "real ones" are happy to prove they're legitimate and should carry around copies of the above ready to hand them out upon request.




Cost calculator for tree services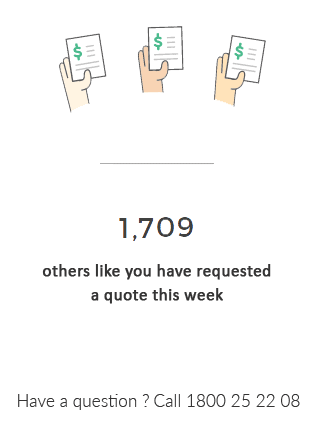 Hiring a tree expert near me
Once you have sorted out who is legitimate and who is not with the above questions, you need to dig a little deeper.
Even though they are all qualified and insured, there are still going to be some who are better than others.
Here are a few things to look out for when trying to snag a local gem.
1. Tree Experts Past Experience
Arborist tree care requires highly trained and skilled professionals, so you don't want to hire a "greenhorn". A bit of experience goes a long way, so getting an arborist with a minimum of 3 years of experience is going to net you a better result.
Tree work being as dangerous as it is, it's always a good idea to choose someone with experience.
2. Itemized quotation from the local tree specialist
If you ask for an estimate and they just hand you a price written on the back of a card or just tell you, they probably aren't that professional. If you are getting tree trimming work done, you can run into trouble if the number of branches being removed is not itemized on the quotation.
In some cases, 3 or 4 weeks might pass between them giving you the quote and you book them in. It is easy to forget what their quote includes.
So you don't get any nasty surprises, make sure the quote is detailed.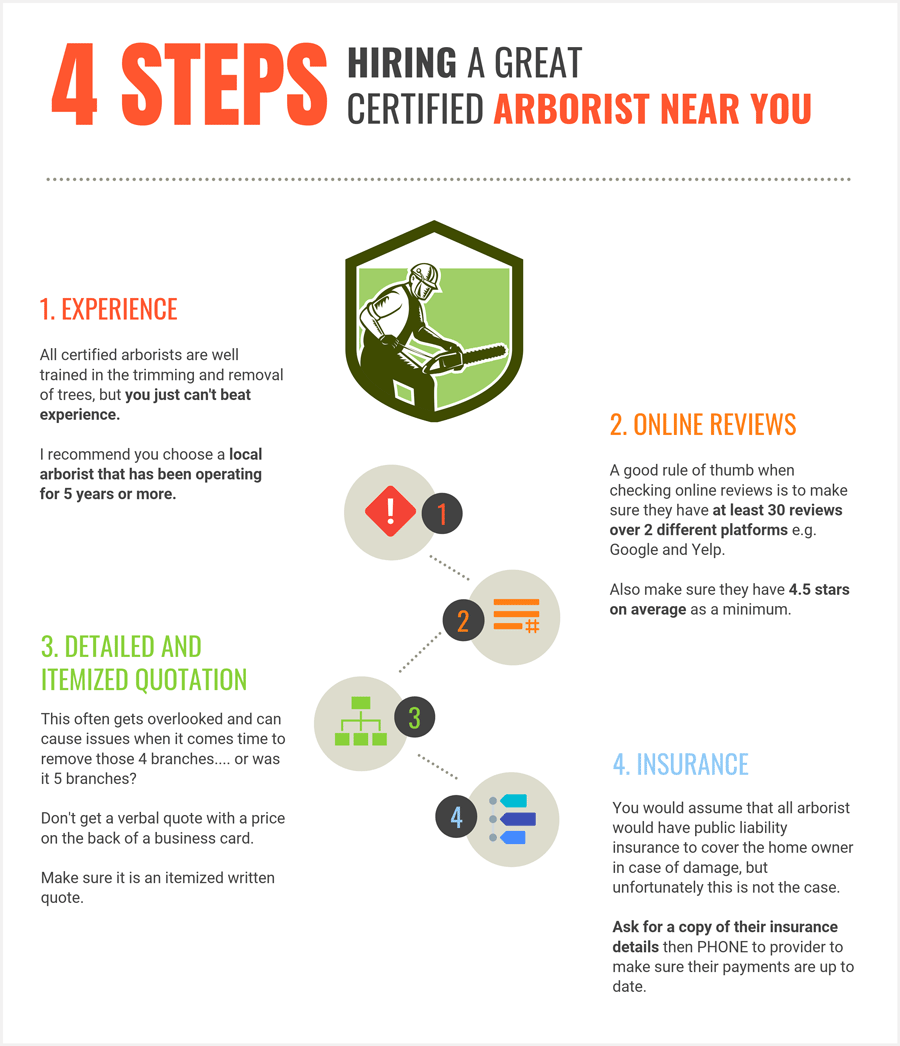 3. Do they know tree care in-depth?
A certified arborist near you is worth their salt will be able to go that extra mile when explaining things about your tree and the requirements for the task.
To start with they should instantly know the tree's common name and botanical name.
Local arborists always love sharing their wealth of knowledge of trees, so if they don't have that much to share other than muttering a price at you, then maybe give them a miss.
It is important you ask questions about the job and the tree to see if they can comfortably answer them.
It should be easy enough to spot a fraud.
4. Online reviews
Most companies these days have an online presence with reviews on several different sources such as Google business, Facebook, and Yelp.
Reviews can be hit and miss sometimes as a lot of people just get their friends to leave positive reviews to prop them up. I would have a browse through and pay close attention to the negative ones.
Take note of what the negative review is for. If it's something as fickle as "he didn't return my call", then you can probably let it slide, but if it is more along the lines of "I paid them and they did not finish the job" you need to keep looking.
Should the arborist near me be licensed?
In most cities and states, licenses are issued to local certified tree arborists before they are legally allowed to work on trees in the area.
This adds an extra layer of consumer protection to try and discourage fly-by-night-companies trying to pass themselves off as certified arborists just to make a quick buck.
This is another "qualification" you can ask for during the quotation process.
Think of getting quotations for tree work as a job interview. You are about to engage in a short term contract with a local business to carry out work on your property. Make sure you cross all your t's and dot you I's before proceeding.
what-is-an-local-ISA-certified-arborist?
What is an local ISA certified arborist?
ISA stands for the International Society of Arboriculture. This is probably the most well-known training institute, but probably also the most expensive. ISA arborist certification does not make them a better arborist than another other certification.
list-of-arborist-associations-by-state
List of arborist tree care associations by state
how-to-check-the-credentials-of-a-tree-doctor-near-you
How to check the credentials of a tree doctor near you
If you have a few local tree arborists in mind and would like to further check their credentials you can run their arborist certification number through a database to double-check their credentials are legitimate.
Visit https://www.treesaregood.org/findanarborist/verify to start your search. You can either search by certification number or by name.
FAQ's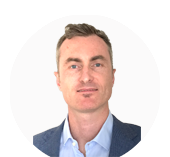 Author: Ben McInerney – Ben is a qualified arborist with 15 plus years of industry experience in Arboriculture. He ran a successful tree service before turning to writing and publishing. Ben is dedicated to providing users with the most accurate up-to-date information on everything trees.
Enter the location of
your tree job