Compare Tree Arborist Quotes Now
Save Up To 43% – FREE SERVICE
Step 1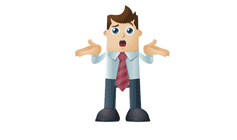 Tell Us About
Your Tree Job
Step 2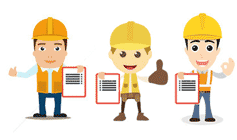 Up to 4 Tree Loppers Compete
For Your Business
Step 3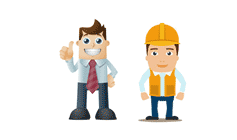 You Choose
The Best One




Find a certified arborist near you
Finding a local certified arborist is actually pretty easy, but first we need to establish what "certified" means in the realm of urban tree care.
What is a certified arborist? A certified arborist refers to any tree care professional will formal training in arboriculture.
The minimum industry certification is a Certificate III in Arboriculture.
The reason the distinction is made is the tree services industry is full of unskilled labourers trying to pass themselves off as an arborist when in fact they are more like a glorified gardener.
Lawn care and garden maintenance guys are great, don't get me wrong, I used to be one, but to work on anything larger than 15 ft. tall you really do need a special set of skills and qualifications.
To see what an arborist costs to trim, remove or give a report on your tree, please visit our arborist cost guide.
To find a local arborist, read on.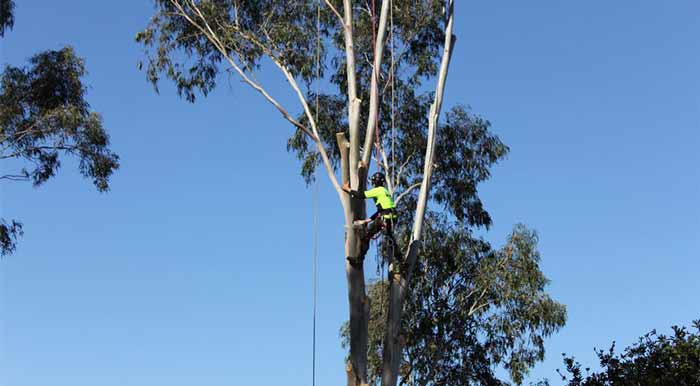 Step 1: The search
You need to do a Google search for "tree services [your suburb]" and get a list of local arborists to call to discuss your job and get a free quote.
Local arborists don't always refer to their company as an "arbor company" and tend to go by more common names like tree services.
Pro tip: If you want to skip all the searching, we can get 3 x local certified arborist to call you. Just fill in the above 2 minute form (blue box at the top) and we can match you with the top voted local tree services.
No hard sales, just good prices and friendly advice.
Step 2: Who to call, who to avoid
I normally recommend scrolling down to the bottom of the Google results or even skipping page 1 of Google search altogether and going straight to page 2 and 3.
The reason is, companies pay a lot of money to get ranked at the top of Google/ Yelp/ Bing/ Yellow pages etc., and you will find they will pass those high marketing costs onto the customer.
If you want a better deal from a highly skilled arborist, skip the first 10 – 20 results of any search platform.
Call 3 or 4 local arborists and ask them to come out and view your tree job and give their advice/ price for the work.
Step 3: What to ask a local arborist
As mentioned above the tree service industry is full of fraudsters who are in it for a quick buck, so you need to be sure the guy or gal standing in front of you are legit. The best way to do that is to ask for the follow.
– A copy of their arboriculture credentials (Certificate/ Diploma)
– A copy of their public liability insurance
– How long they have been in business
Don't be shy about asking the above questions. Arborists are used to getting the third degree and the "real ones" are happy to prove they're legitimate and should carry around a copies of the above ready to hand them out upon request.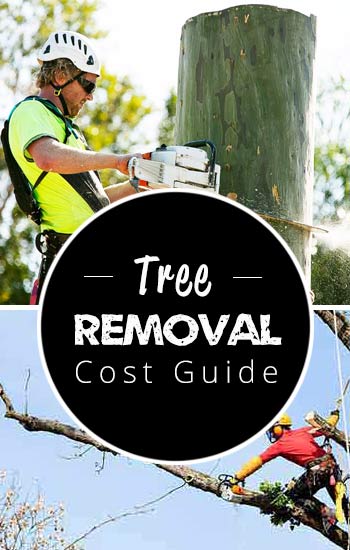 Cost calculator for tree services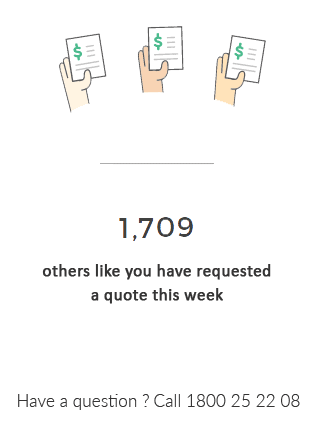 How to save money on certified arborist
Depending on what you need a local arborist for there are a couple of things you can do to save yourself some money. If it's for tree removal or pruning, then hiring them in winter is going to automatically save you 20%.
The reason being arborist are fairly quiet in winter. Supply and demand dictates that with an abundance of arborists near you, and very little work going around in the colder months, they tend to give cheaper prices for tree removal and trimming in winter.
There are a lot more little tricks to save you money such as skipping page 1 of Google, but to read more about saving on tree work check out our comprehensive list here.
Hiring the right arborist
Once you have sorted out who is legitimate and who is not with the above questions, you need to dig a little deeper.
Even though they are all qualified and insured, there are still going to be some who are better than others.
Here are a few things to look out for when trying to snag a local gem.
Experience – Although arborists are quite skilled right off mark, you don't want to hire a "green" one. A bit of experience goes a long way, so getting an arborist with a minimum of 3 years-experience is going to net you a better result.
Tree work being as dangerous as it is, it's always a good idea to choose someone with experience.
Detailed and itemized quotation – If you ask for an estimate and they just hand you a price written on the back of a card or just tell you, they probably aren't that professional. If you are getting tree trimming work done, you can run into trouble if the number of branches being removed are not itemized on the quotation.
In some cases 3 or 4 weeks might pass between them giving you the quote and you booking them in. It is easy to forget what their quote includes.
So you don't get any nasty surprises, make sure the quote is detailed.
Can they talk the talk? – A certified arborist near you are worth their salt will be able to go that extra mile when explaining things about your tree and the requirements for the task.
To start with they should instantly know the trees common name and botanical name.
Local arborists always love sharing their wealth of knowledge of trees, so if they don't have that much to share other than muttering a price at you, then maybe give them a miss.
It is important you ask questions about the job and the tree to see if they can comfortably answer them.
It should be easy enough to spot a fraud.
Online reviews – Most companies these days have an online presence with reviews on several different sources such as Google business, Facebook and Yelp.
Reviews can be hit and miss sometimes as a lot of people just get their friends to leave a positive reviews to prop them up. I would have a browse through and pay close attention to the negative ones.
Take note of what the negative review is for. If it's something as fickle as "he didn't return my call", then you can probably let it slide, but if it is more along the lines of "I paid them and they did not finish the job" you need to keep looking.
Should they also be licensed?
In most cities and states, licences are issue to local certified tree arborists before they are legally allow to work on trees in the area.
This adds an extra layer of consumer protection to try and discourage fly-by-night-companies trying to pass themselves off as certified arborists just to make a quick buck.
This is another "qualification" you can ask for during the quotation process.
Think of getting quotations for tree work like a job interview. You are about to engage in a short term contract with a local business to carry out work on your property. Make sure you cross all your t's and dot you I's before proceeding.
What is an ISA certified arborist?
ISA stand for International Society of Arboriculture. This is probably the most well-known training institute, but probably also the most expensive. ISA arborist certification does not make them a better arborist than another other certification.
How to check the credentials of a certified arborist
If you have a few local tree arborists in mind and would like to further check their credentials you can run their arborist certification number through a database to double check their credentials are legitimate.
Visit https://www.treesaregood.org/findanarborist/verify to start your search. You can either search by certification number or by name.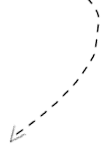 Enter the location of your tree job




LOWEST PRICE GUARANTEED
We're that confident you will get the best quality tree
service at the lowest prices, we 100% guarantee it!

SAVES YOU MONEY
3 local tree services all voted as having the "best price
quality of service by previous users", will quote your job.

SAVES YOU TIME
We have done all background checks so you don have to.
Enter the location of
your tree job