Tree Ordinances codes in the City of Albany are designed to control tree removal for better tree cover and a healthy tree population.
Due to this case, there are individual trees that will require a permit before removal.
Herein is a summary of Albany tree removal ordinances to guide you to understand what trees need a permit, penalties attached to such permits.
Through the city tree preservation codes, you find all the information.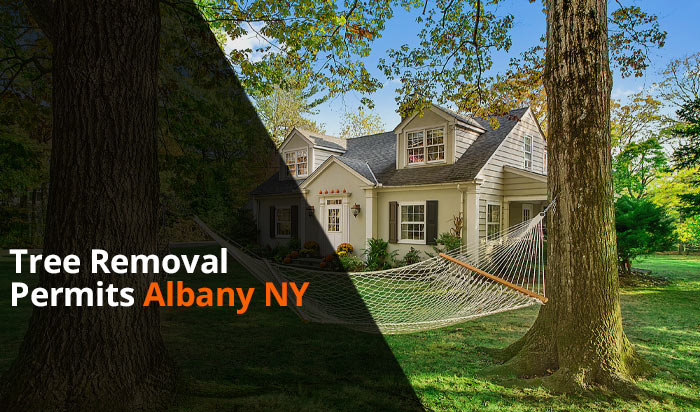 Yes. Anyone who needs to remove a tree in the City of Albany must obtain a tree removal permit. You'll also need a license to remove any tree approximately 25 inches in circumference on private property.
If you propose cutting a tree with a trunk diameter of more than 8 inches measured 4 feet from the ground, you must produce a site plan review. This request will be reviewed by Albany Parks and recreation, where else the community development department of the planning division reviews the plan.
What trees are protected in Albany?
The City highly protects all trees growing in public space. However, if the so-named tree falls under significant or heritage trees, the kids are protected by the Albany tree preservation order. Therefore before working on them, you'll need to obtain a permit.
Heritage trees are protected by the Albany heritage tree program, which was mainly established by the city tree commission.
Their main concern is to foster, recognize, appreciate, and protect all trees with historical significance to Albany's people. They also ensure only approved street trees are planted in the City.
Prohibited activities in the City of Albany
Here are some prohibited activities to the city tree ordinance:
It is illegal for any person to destroy, break, injure or remove trees growing in public space without a permit
No one should attach anything; rope, chain, wire, sign, or whatsoever to public trees.
During repair, alteration, removal, or construction of any street structure, it is unlawful for any contractor or property owner to leave in the vicinity any public tree.
No excavations shall take place 10 feet off any street tree without the approval of the City Forester. During excavations, 10 feet far from the tree, such person involved must effectively guard the subject tree.
All construction materials must stay at least 4 feet away from the nearest street tree.
Unless the City approves Albany's removal action, anyone who removes a tree equal to or larger than 6 and one-half private or public without a permit is charged with a code violation and penalized.
Under what grounds is my tree removal permit application approved in the City of Albany?
Tree removal application will only be approved if:
The City Forester or a certified arborist determines with no objection that the subject tree is dangerous, hazardous, dead or dying, pests infested with high potential to spread to other trees.
Only if one submits a logging permit from the Oregon Department of Forestry to the City forester.
When trees are overcrowded, and a certified arborist or City Forester determines, such trees' removal will positively impact all other trees.
When an improvement structure with an approved plan is to take place nearby.
The variance clause is if the applicant situation is put down in writing under the particular circumstance and the City tree commission approved the removal.