Find a tree removal service near you

Step 1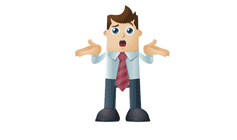 Answer a few questions
about your tree job.
Step 2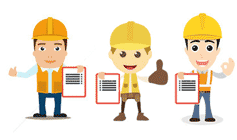 Within seconds, get matched
with top-rated local pros.
Step 3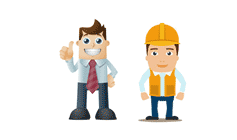 Compare quotes and choose the
best pro for the job.




Tree Removal Permits & Ordinance Buffalo NY
Buffalo tree ordinance recognizes that trees provide aesthetic, economic, and environmental value to the city residents. The city emphasizes on proper care and general maintenance of the city trees.
Note: You must obtain a permit before you remove a tree in the city of Buffalo
Through the Buffalo tree ordinance, the city has laid out all the regulations concerning tree removal. There is also detailed info on penalties for any violations. Here we summarize general information on tree removal in Buffalo City.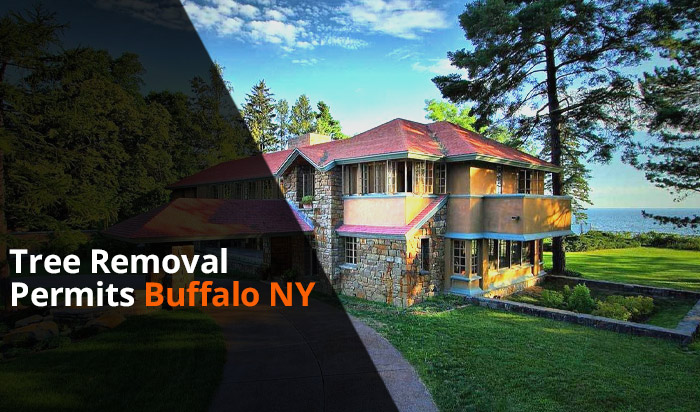 Is it mandatory to get a permit before removing a tree in the city of Buffalo?
Yes. Anyone who desires to cut a tree from the city, despite their reasons, must obtain a permit from the commissioner of Human service, parks, and recreation. No person, corporation, or firm shall:
Transplant, carve, cut, damage, or remove a tree without proper authority from the concerned department.
Attach a wire, roper, or any other contrivance to any shrub, tree, or plant.
Pick the fruits, flowers, or leaves of any tree without a permit.
Do you get penalized for removing a tree in the city of Buffalo without a permit?
Yes. Removing a tree in the city without a permit is unlawful. Any person, firm, business, or corporation that violates this rule is fined an amount not exceeding $1500 or imprisoned for not more than 15 days.
Therefore before you remove a tree from the public property, ensure you get yourself a permit before working on the tree.
Can the city remove a tree in front of my house in Buffalo city?
This is the responsibility of the Forestry office. If you need to remove a city tree adjoining your property, you first need to submit a removal request. The Forestry office shows up to inspect the subject tree to determine if the grounds for removal are solid.
Here are some criteria to which your tree shall be removed:
The tree is dying or dead.
The tree structure is unsound and poses an immediate hazard.
If the tree has a terminal disease that is hard to treat.
When the tree is insect-infested and can quickly spread to other trees.
If the tree has low chances to survive a proposed city project.
Do I need a permit to prune or remove a tree within the right-of-way in Buffalo City?
Yes. You'll need to obtain a tree work permit if you desire to prune or maintain a city tree. There are no charges attached to this permit. Residents require no permit when performing minor pruning like sprouts and low branch removal close to their property.
Trees species to be planted in the right-of-way in the city of Buffalo
The city is sensitive to the type of trees planted on public property. Therefore they highly recommend one to match the tree with the place to maximize the canopy. However, before you plant any tree, you have to submit a request to the City commissioner.
Ornamental trees should be planted where there are overhead utility wires. Please check out the buffalo city species list and the street tree planting standards to learn more about the suitable tree species.
Can I remove a public tree whose roots are affecting my sewer/sidewalk in Buffalo City?
Such conflicts between city tree roots and sewers or sidewalks should be addressed first without removing the tree in question. It is not automatic that you or the city must remove the tree.
The tree must be inspected first; once the decision is made in your favor, your contractor determines the best way to fix it and preserve the street tree(s).
Remember, property owners have the sole responsibility to maintain their sewer lines.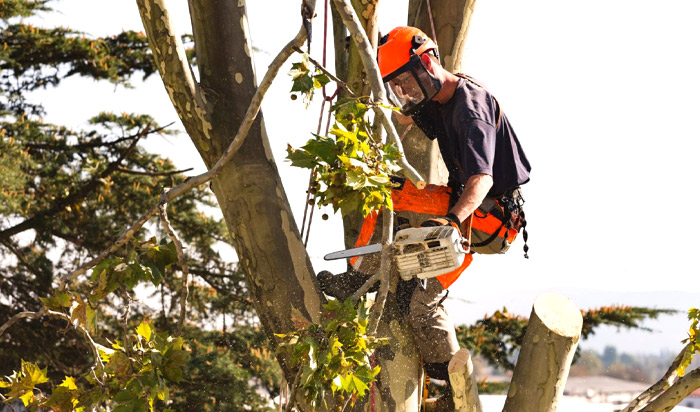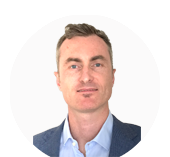 Author: Ben McInerney – Ben is a qualified arborist with 15 plus years of industry experience in Arboriculture. He ran a successful tree service before turning to writing and publishing. Ben is dedicated to providing users with the most accurate up-to-date information on everything trees.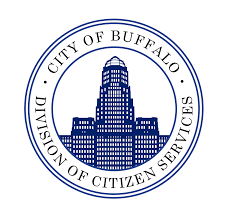 Tree Services by City in NY