Santa Ana city has tree ordinance codes providing guidelines on tree works in the city to control how trees are handled hence preserving the environment.
Through this tree ordinance, there are some of the trees that you will require you to get a permit or trim.
Here you will find a summary of the tree ordinance in Santa Ana outlining trees that need a permit, when to get one, protected trees, how to get a permit, and requirements for a tree permit.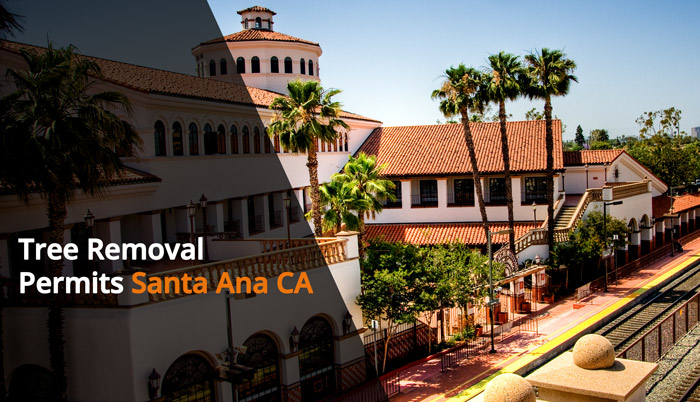 If you are removing unprotected trees you do not need a permit.
However, for protected trees, a permit from the city is a must.
Protected trees include street trees, trees growing on public property, significant and heritage trees.
Other trees that may be protected are trees of significantly large size.
When applying for a tree removal permit you have to provide the most convincing reasons why you need to remove the trees.
The application is then reviewed by the city before approval.
If you are still unsure, it might be best to speak to local tree service. They are all up to date on local laws and would be happy to give you free advice.
It's worth noting they are unable to remove trees illegally as they would face heavy fines, so giving you correct information is in their best interests also.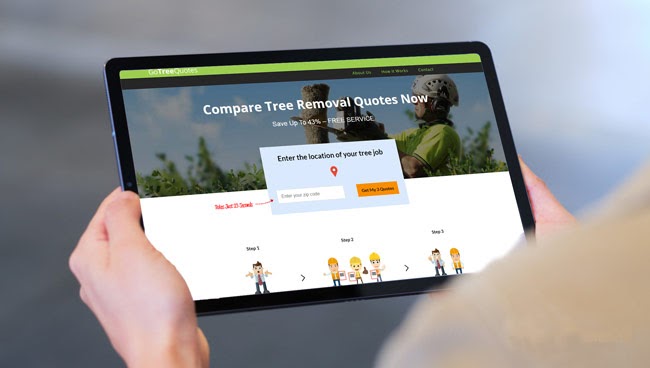 Go Tree Quotes is a free service that matches you with the top 3 local tree services. Based on hundreds of votes by previous customers, we rank local services ensuring you get great service at low prices.
Step 1: Scroll to the top of the page and enter your Zipcode.
Step 2: Hit the orange button and proceed to answer a few quick questions about your tree job.
Step 3: Top-voted local tree services get in touch with some great advice and priced estimates.
There is no obligation to hire any of the tree services that we match you with.
Designated Tree Species in Santa Ana City
Designated tree species in the city of Santa Ana are trees within the city tree program. This is a program that is aimed at planting more city-owned trees and increase forest cover in the city. The program's duties are to plant and maintain over 60,000 trees in the city.
Here is a list of the designated trees in Santa Ana.
Care of public trees in Santa Ana
It is the city's responsibility to take care of any trees growing on public property. All local tree removal, pruning, maintenance or planting of trees or shrubs on the streets, avenues, squares, public grounds and alleys is done by the city authorities. However, these activities are conducted by authorized personnel when necessary.
The city can also remove trees growing on public property but under certain conditions.
If the trees are unsafe to the public
If the trees are interfering with public utilities such as water lines, power lines, sewers or gas lines.
In case there is a need to improve public structures and approved by the city
When trees are infested or diseased such that they become a nuisance to the public.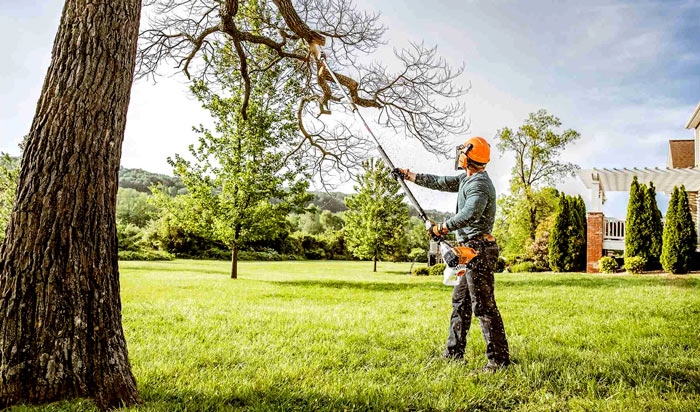 Pruning of Public trees in the city of Santa Ana
Santa Ana city has a specific schedule designed to enable the maintenance of all the trees. As a result, their schedule runs on intervals of 41/2 years. The process, however, depends on the tree species.
Certified arborists are used when doing the work.
Can I appeal tree removal permit application decision in Santa Ana?
Yes. There is room for reviewing any decision given by the city. If you feel you are not comfortable with their decision, you can appeal by providing enough information to support your appeal. It is recommended to get a report from an independent arborist for better chances.
Replacement of trees in Santa Ana
Replacement of trees is a requirement when one gets a tree removal permit in the city of Santa Ana.
Once you get a permit to remove protected trees you are also required to replace them. The replacement of these trees must be according to the city guidelines. Maintenance of the replaced trees is also necessary.
Is it illegal to remove protected trees?
Yes. It is illegal to remove protected trees in the city of Santa Ana.
Anyone found guilty of such an offense is punished through a fine or jail term.