For tree handling through planting, trimming, cutting, or removal, the city of Santa Clarita has a tree ordinance that offers all the directions.
In Santa Clarita, you will need a permit to remove some trees.
Below you will find a summary of the tree ordinance in Santa Clarita. The summary will tell you more about tree preservation, permits, how to get a permit, tree removal criteria and so much more.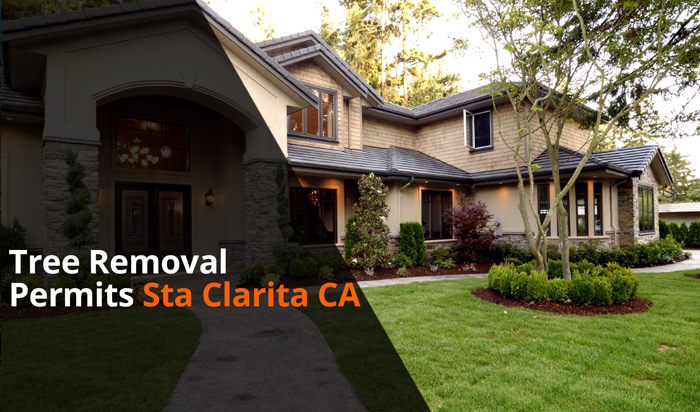 Santa Clarita has published a tree ordinance document that offers comprehensive information.
The first case is if you are planning on removing public trees. These are trees growing on parkways, streets, parks, and recreation areas. As a result, you will have to obtain a permit from the director of public works.
If you are planning to remove protected trees you also need to get a permit. It does not matter whether they are located on public or private land. Protected trees include heritage and significant trees in the city.
If you are still unsure, it might be best to speak to a local tree cutting service. They are all up to date on local laws and would be happy to give you free advice.
It's worth noting they are unable to remove trees illegally as they would face heavy fines, to giving you correct information is in their best interests also.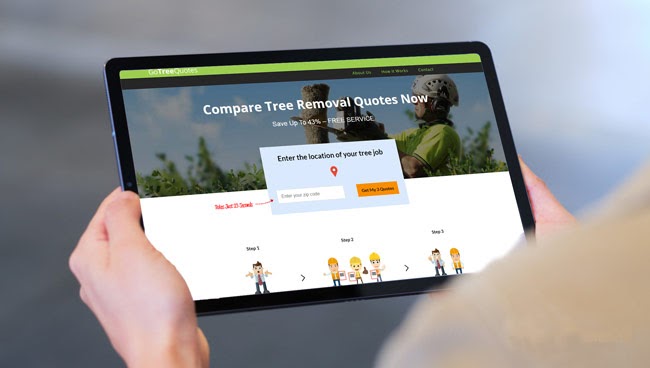 Go Tree Quotes is a free service that matches you with the top 3 local tree services. Based on hundreds of votes by previous customers, we rank local services ensuring you get great service at low prices.
Step 1: Scroll to the top of the page and enter your Zipcode.
Step 2: Hit the orange button and proceed to answer a few quick questions about your tree job.
Step 3: Top-voted local tree services get in touch with some great advice and priced estimates.
There is no obligation to hire any of the tree services that we match you with.
Santa Clarita Oak trees preservation
The city of Santa Clarita has specific rules and regulations regarding Oka trees. As a result, Oak trees are considered the backbone of the city, and preservation is a must. Due to this, the city protects these trees from removal, damage, and encroachment.
Trees that are following under this preservation program are oak trees with an age of above 14 and 15 years. Due to this, it is illegal to remove these oak trees in the city of Santa Clarita.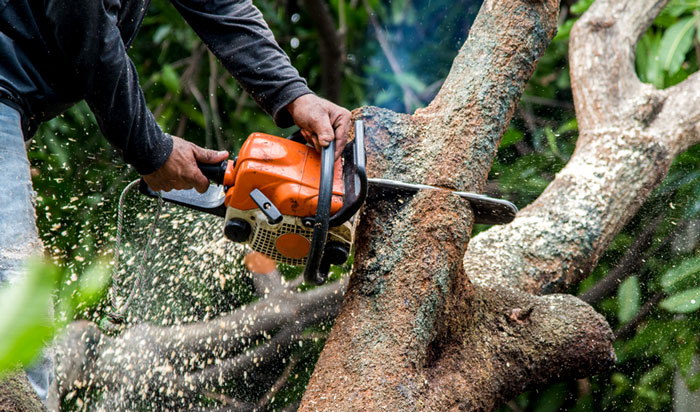 Can I get a permit to remove oak trees in Santa Clarita?
Yes. It is possible to get a permit for the removal of oak trees. You have to make sure that when applying for such a permit, you follow all the guidelines set in place by the government.
The first thing is to make sure that you use the right application process since there are two. One is for developers and the other one is for the city residents.
The next thing is to make sure that you know of any fees associated with the permit for the removal of oak trees and the removal cost itself.
Understand the re-forestation program and the tree tracking systems before you proceed.
Make sure that all documents updated.
City of Santa Clarita Tree Removal Criteria
To make sure that the city is able to control how people remove trees for better conservation of the environment, they have set in place criteria for tree removal.
Anyone who gets a permit for tree removal must follow these criteria for the best results and environmental conservation.
Reasons under which a public tree may be removed include the following.
If the tree is dead a no active tissues as tall.
If the tree is diseased, weak, damaged by storm, fire, or infested such that it becomes a threat to people or other trees.
When a tree is diseased in such a case there is no more saving.
When a tree is between streets and its structure poses a danger to the public.
In case of root rot, pavement damage, or interfering with the sidewalks.
When the said tree is interfering or obstructing important development that is more crucial to the community and economy.
In case trees are crowded.
In case the trees are interfering with the provision of public utilities such as gas lines and power lines.
Emergency removal of street trees
In case of an emergency that cannot wait such as water, electricity, telephone, cable television, or sewer, it is possible to remove a street tree without getting a permit. However, the reason for removal must be a reasonable emergency.
Santa Clarita residents maintaining private and street trees
Property owners have the responsibility of maintaining parkway trees that are abutting their properties. This is excluding tree trimming and pruning. However, maintenance such as watering, weeding, and avoid obstruction from harmful materials is required.
This also applies to trees growing on their private properties.