Arborist reports have become commonplace over the last 10 – 15 years for managing and maintaining the urban forest.
Some homeowners require an arborist report for the purpose of a tree removal permit, while others want a report on the health of their trees out of general interest.
An Arborist report is a detailed review of a tree where an arborist will note the tree's health, vigor, issues with pests and diseases, mechanical damage and anything else as it pertains to the tree's well-being.
While inspecting a tree for a report, an arborist will not just focus on the tree itself, but also take into account the surrounding trees. Is this particular tree a significant feature of the area or a dime-a-dozen?
They will also carry out a SULE report which looks at the Safe and Useful Life Expectancy of the Tree.
A trained professional can ascertain whether the tree has passed its Safe and Useful Life Expectancy or still has a lot of life left in it.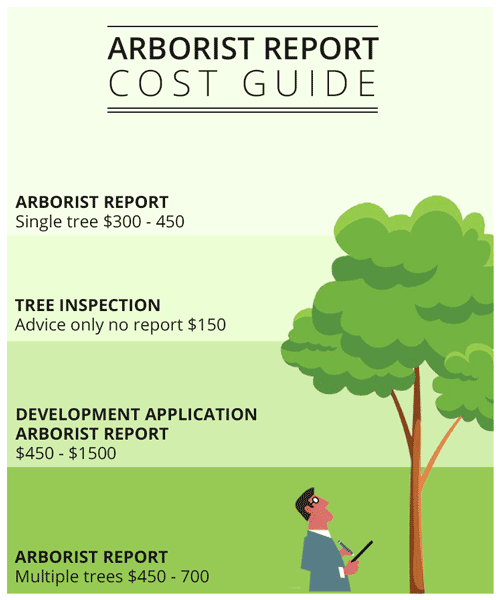 The cost of an arborist report will depend on the number of trees and the use of the report. The use determines the detail and length.
An arborist report for a single tree will cost $450. This report can be used when applying for a permit to have a tree removed.
Reports for multiple trees and DA applications will cost a little more. You are best contacting an arborist near you for a quote.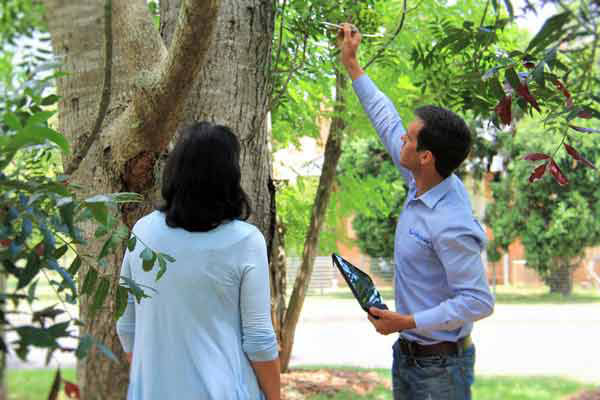 Arborist reports are exclusively written by qualified arborists. These are professionals in trees who have studied arboriculture and have the skill set to provide such reports.
All tree services are qualified arborists (well they should be anyway. There are some dodgy ones out there but that's for another article), but not all arborists provide written reports.
Consulting arborists aka level 5 arborists are not just your standard run-of-the-mill tree expert. They have further studies specifically for providing arborist reports.
Featured and Trusted by:




Cost calculator for tree services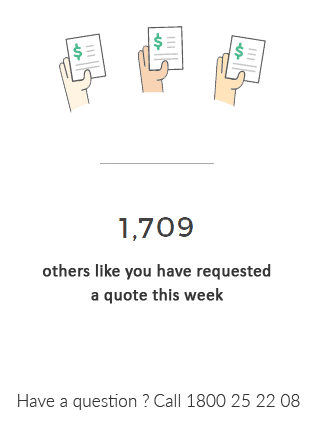 Get Matched with a Tree Removal Expert in Your State
When do I need an arborist report?
In most cases, homeowners will submit an application to the county or city for the removal of a tree. If the county does not see giving approval as cut and dry, they will ask you to provide an independent arborist report.
Other cases would be if you have a tree in your yard that you feel is dangerous or that you love and want to keep on top of its health.
Do I need a Level 5 arborist?
This will actually depend on the city or county that is requesting the report. There are two main levels of arborists. Level 3 and Level 5.
Level 3 arborists have studied theory and practical removal and trimming of trees in confined spaces. They also can write arborist reports.
A level 5 arborist has done all of the level 3 training but studied additional courses to allow them to write reports and manage pests and diseases.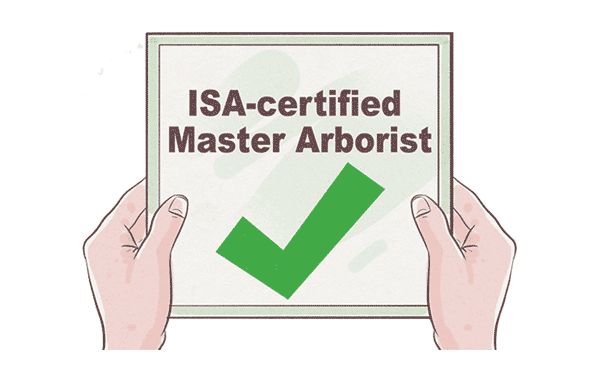 Will an arborist report guarantee approval for removal?
No. When your city asks for an independent arborist to report on the health of the tree, the arborist will give facts based on visual evidence or that gathered from the use of tools like a resistograph.
The end of the report is always where the arborist gives his or her recommendation for the tree. If the recommendation by the arborist is that the tree should stay, then you can bet the council will not give the approval to remove it.
If the recommendation is in your favor, then there is a 95% chance the council will side with the arborist and give a permit for removal.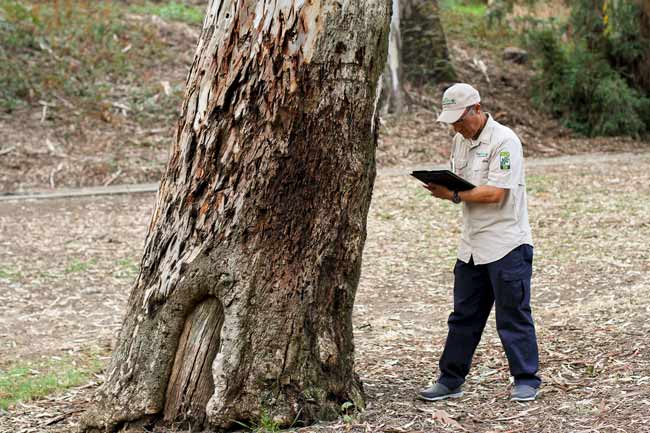 Difference between tree inspection and arborist report
A tree inspection is a lot less formal than an arborist report. Generally, there is no written document, or if there is it will just be a page or two on the health of the tree.
Arborist reports are a lot more in-depth and take a lot longer to put together. They are generally 12 – 30 pages long and consider all aspects before giving a recommendation.
Tree inspections are normally a verbal recommendation on the health of the tree. Depending on your concerns with the tree, this may include the arborist having to climb the tree to view the branch unions.
Arborist reports cost $450 – $600 where a tree inspection is a lot cheaper or in most cases free.
Tree services are normally happy to give their advice on a tree when they are out quoting your tree job work.