For the sake of tree conservation in Will County, you will find tree ordinance. It is a set of codes that dictate how trees should be planted, trimmed, cut, or removed.
Based on the above ordinance, you will have to obtain a permit to remove some trees.
The below summary is on tree ordinance in Will County, enabling you to easily find out about private and public trees, when a permit is required, where to get the permit and so much more.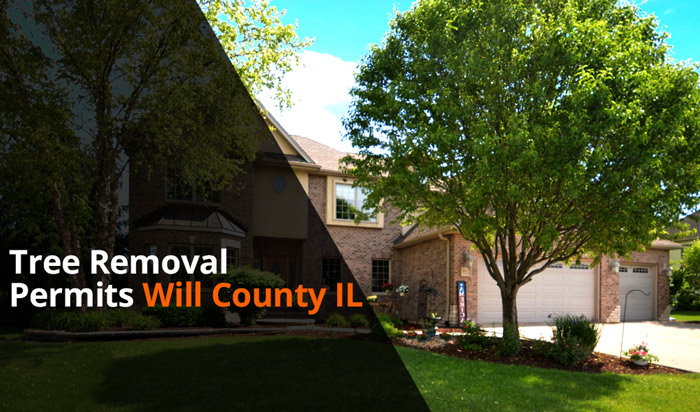 If you are still unsure, it might be best to speak to local tree services. They are all up to date on local laws and would be happy to give you free advice.
It's worth noting they are unable to remove trees illegally as they would face heavy fines, so giving you correct information is in their best interests also.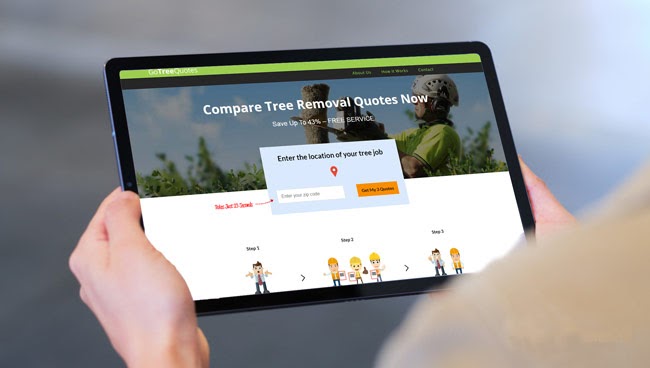 Go Tree Quotes is a free service that matches you with the top 3 local tree services. Based on hundreds of votes by previous customers, we rank local services ensuring you get great service at low prices.
Step 1: Scroll to the top of the page and enter your Zipcode.
Step 2: Hit the orange button and proceed to answer a few quick questions about your tree job.
Step 3: Top-voted local tree services get in touch with some great advice and priced estimates.
There is no obligation to hire any of the tree services that we match you with.
Can I remove public trees in Will County?
Yes. It is possible to plant, prune, or remove public trees in Will County.
However, you need a permit from the county administration before you can do this.
Public trees or trees growing on any public property such as parks, recreation centers, and streets are protected.
Residents are also encouraged to plant trees on public property by getting a permit to improve the tree cover in the area.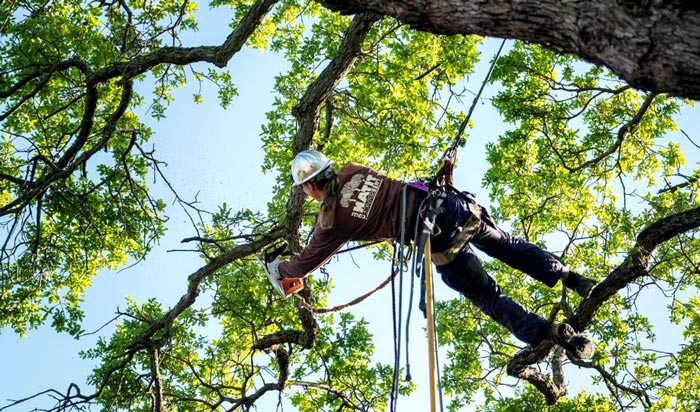 Who maintains public trees in Will County?
The government takes care of all public trees. Whether it is planting, trimming or tree cutting, the government has the authority to conduct such exercises.
However, clear and necessary reasons must be presented before such works can be carried out.
Here are circumstances under which street trees may be removed.
If the trees are obstructing vision on traffic.
In case the trees are blocking traffic lights
If the trees are overhanging public walkways hence causing obstruction
When the trees are diseased or infested such that they are posing a danger to other trees and people.
In case the trees are dead
When there is a need to clear the way for a crucial development in the city.
In case the trees are interfering with the provision of public utilities such as power, gas, water, and sewer.
Will County Forest Donation Program
Will county forest donation program is a program introduced to increase the forest cover in the county. This is by allowing people to donate as many trees as possible. In so doing, the number of trees is able to increase in the county.
The program is all about raising money to plant and take care of trees.
Nuisance trees in Will County
A private tree can be declared a nuisance in Will County.
Here are circumstances under which your tree may be declared a nuisance.
If it is dead and poses a danger
When the physical characteristics of the tree pose a danger to your neighbors and public
When the tree overhangs the streets
In case the trees are infested or diseased such that they pose a danger to other trees and the public.
In such cases, you will be requested by the county tree department to get rid of the nuisance. In case you fail to comply, the county has the authority to remove the nuisance.
Can I appeal a decision on tree removal permit in Will County?
Yes. It is possible to appeal a decision on tree removal application. Once you apply for a permit and you get the decision, you are given a specific period for you to appeal. You have to appeal within that time.
Other requirements include reasons why you think your application should be reviewed. You are also required to provide supporting reports from an independent arborist.