Compare Brush Clearing Estimates Now
Save Up To 43% - FREE SERVICE
Step 1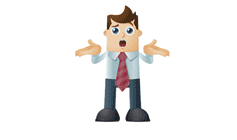 Answer a few questions
about your tree job.
Step 2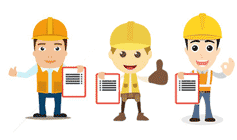 Within seconds, get matched
with top-rated local pros.
Step 3
Compare quotes and choose the
best pro for the job.




Brush Clearing Services Near Me
The removal of small bushes, brush and grass can free up more useful space on your land to be put to better use. It also gives your property more esthetic appeal and enhances its value.
We look at a few key questions when considering brush clearing services:
How much does it cost?
Who to hire, tree or garden service?
DIY Vs. professionals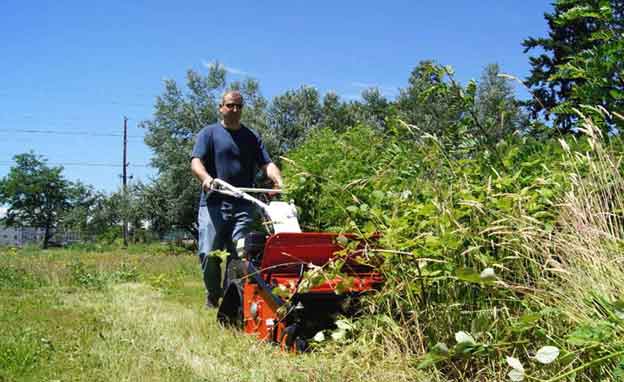 How much does brush clearing cost?
Brush clearing cost ranges from $200 – $850 per acre depending on the number of bushes and overgrown vegetation on land. The type of plant on the earth and its size is a significant determinant for a company giving its quotations. Forests and hard plantations are strenuous to cut and require heavy machinery, so they are likely to attract a higher service charge.
Properties with more grass and the odd bush or woody stem plant will be a lot cheaper than dense undergrowth.
You can also get higher rates depending on the type of company and the season.
During the winter season, one can get lower rates and get discounts, thus making it an ideal time to look for a brush-clearing service.
The cost of brush cutting is dependent on different factors:
Type of vegetation and their sizes within the land.
Size and resume of the company trimming the bush.
Climatic seasons.
The kind of tree debris on the ground such as stones which is likely to destroy the brush cutter.
The proximity of the area to the main town.
Successful or well-known brush cutters are always in high demand and may be expensive. Such companies may inflate their costs to reduce their workload and enhance their efficiency. A land with so many debris is likely to be strenuous for the gardener as the stones may destroy the blade, thus attracting a higher charge. The proximity of the bushy land and the company may determine the fuel expense and, by extension, the quotation price. It is hence advisable to choose a company that is within one's proximity.
Should I use a tree service or a garden maintenance company?
One should choose a tree service or a garden maintenance service based on the size of the overgrown bushes or trees and the type of trees within the land. If you have mostly grass then a garden maintenance company will be a cheaper option.
Tree services are better suited to thicker vegetation or larger trees. They generally charge higher premiums due to larger overheads.
In some incidences, you may end up using the two services, firstly to remove larger trees and bushes, then to get the grass right down.
Choosing between a tree service or a garden maintenance service is essential because it translates to the price and the quality of work. Both services have their place in land clearing, and the expertise is useful for a beautiful lawn. An arborist would be helpful if one has overgrown trees that need to be pruned or cut down and where there are bushes above four feet. Further, the tree specialist can offer advice on hedging and trimming different species of trees, and they are also mandated by the county municipals to conduct their work diligently.
What is the cost per acre?
Brush clearing an acre of land that has less vegetation and undergrown trees costs $20-$200 – $850 per acre. It would, however, cost you $2000-$5000 to clear land that has large trees and or dense undergrowth. Lastly, property with few or minimal trees, but an overgrown hedge would cost you $500-$2,000 per acre. Most tree cutters will evaluate the species of the tree, their height, and even diameters, and that determines the effort needed to cut them down.
The number of trees or the size of the vegetation also impacts the price. Land with dense trees and shrubs is likely to be more expensive than one that has scattered bushes.
You are more likely to pay a premium for the brush cutting in a hilly place or deep in the valleys, which poses a considerable risk to the arborists. The client may also pay more cash if the land has rocks or heavy metallic debris, which are likely to destroy the equipment used in clearing the land. It is vital to get a quotation from different companies to choose the most efficient and affordable.
How to find lot clearing companies near me?
You can easily find a clearing company near you through the internet and on various websites on Google. The first search into Google will show you multiple arborists, all priced differently. In most cases, the companies that appear at the top invest heavily in advertisements, thus are expensive as they have to recover the costs of advertising. However, you can get a reasonably priced brush clearing company on the other google pages. You can also seek referrals from your neighbors, especially if you are new in your home so that you can get the best person for the job.
What a shortcut?
Use Go Tree Quotes which is a free service aimed to match you with the top local brush clearing services on price and quality of service.
Fill in your zip code at the top of the page
Tell us a few more details about the job (select land clearing)
Three top voted local pros will give you a free estimate fr your job
You choose the best one (But only if you want to. Obligation-free)
Should I DIY brush clearing?
You can go ahead and have a DIY brush cleaning if the bushes and the grass is not too large, you have the right skills for the job and equipment. Basically, anything smaller than 15 ft. in height should be ok to fell yourself. Make sure you are properly trained in the use of a chainsaw and that you have all the correct PPC equipment. You should also not DIY if you have no approval to do so from the local council government. Some states may require only approved persons to conduct brush cleaning, and it is thus essential to check the local laws before embarking on the task.
How much can I save with DIY brush clearing?
DIY will save you about $200 per acre after hiring and dumping costs have been taken into account.
Saving on DIY is not guaranteed and could depend on the skill, the work to be done, and the machines.
Brush clearing tips
These great tips will come in handy as you start brush clearing:
Regularly clear the dead, dry, and unwanted vegetation on your land to avoid enormous expenses and increased work.
Try to have DIY; this is cheaper and convenient as you can do it at your pleasure.
Hire a constant gardener to take care of the garden so that you don't always have to source for a new person whenever you want clearance on your land. A gardener will save you time and cost, and it is more convenient as the gardener or the arborist understands your property better and can offer specialized services.
Always use the right equipment for different work. Do not use a heavy machine such as a chain saw or a tree pruner to clear light vegetation that would only require a machete or clutters, and vice versa.
While trimming grass, ensure that it is of an ideal height in that it is not too short or too long to maintain neatness and protect the land.
Always approach the brush clearing companies during winter as they have a reduced workload, and they are likely to give you a discount on their work.
Check-in with the laws regarding tree cutting in your state and ensure that you get authorization from the state council before proceeding.
When pruning or cutting overgrown trees from the neighbours' premises, always have a prior consultation, cater to the cost, and ensure that you collect any debris resulting from the activity.
Clearing the ground of brush is a smart move as it enables planted plants and trees to grow well as they have better access to sunlight, water, and oxygen. Overgrown bushes are an eyesore, and they are likely to promote the spread of bush fire, especially in Australia, where it is more prevalent. When it rains, the extra bushes act as a habitat for flies and mosquitoes, which are a nuisance to homes.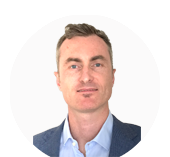 Author: Ben McInerney – Ben is a qualified arborist with 15 plus years of industry experience in Arboriculture. He ran a successful tree service before turning to writing and publishing. Ben is dedicated to providing users with the most accurate up-to-date information on everything trees




Cost calculator for tree services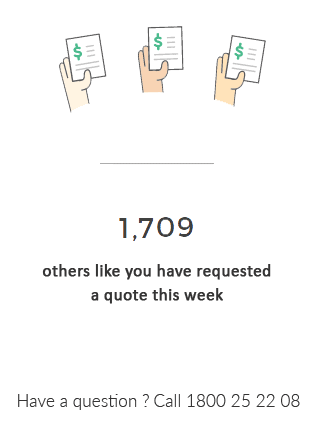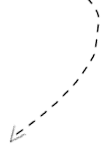 Enter the location of your tree job




LOWEST PRICE GUARANTEED
We're that confident you will get the best quality tree
service at the lowest prices, we 100% guarantee it!

SAVES YOU MONEY
3 local tree services all voted as having the "best price
quality of service by previous users", will quote your job.

SAVES YOU TIME
We have done all background checks so you don't have to.