Tree ordinance is a set of rules and regulations that control and dictate the handling of trees in Stockton. Through these regulations, the city is able to conserve various trees.
You will need a tree removal permit to trim or remove some trees in the city of Stockton as a result.
Through this summary, you will find more details on trees that require a permit, how to handle trees as a developer and so much more.
The city of Stockton's comprehensive tree ordinances guide provides more information on trees and other related things.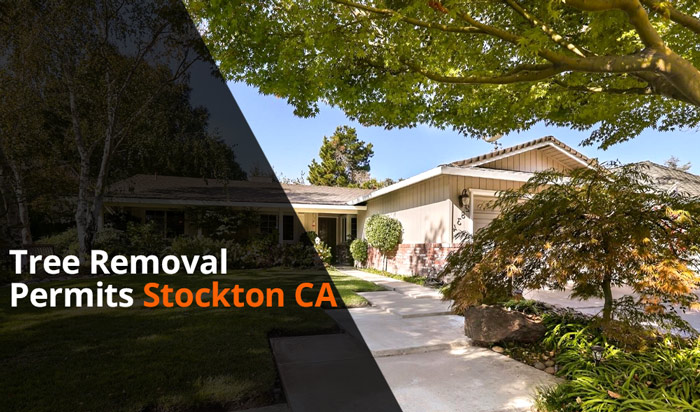 It depends on what type of trees you would like to remove.
Other than street trees, significant and heritage trees require a permit in the city of Stockton for removal.
Some of the protected trees are the heritage oak trees. It does not matter whether the tree is on private or public property, a permit is required for tree removal.
Here is a link http://www.stocktongov.com/files/Street_Tree_Removal_Permit_Application.pdf
At the same time, to remove a protected tree you also have to pay a fee of $249.50.
If you are still unsure, it might be best to speak to local tree services. They are all up to date on local laws and would be happy to give you free advice.
It's worth noting they are unable to remove trees illegally as they would face heavy fines, so giving you correct information is in their best interests also.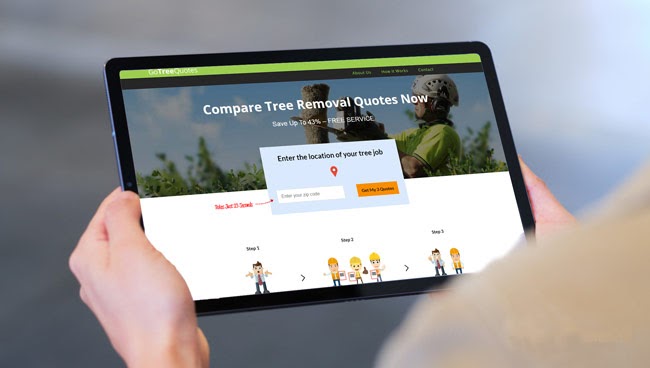 Go Tree Quotes is a free service that matches you with the top 3 local tree services. Based on hundreds of votes by previous customers, we rank local services ensuring you get great service at low prices.
Step 1: Scroll to the top of the page and enter your Zip Code.
Step 2: Hit the orange button and proceed to answer a few quick questions about your tree job.
Step 3: Top-voted local tree services get in touch with some great advice and priced estimates.
There is no obligation to hire any of the tree services that we match you with.
Do I need a permit to plant street trees?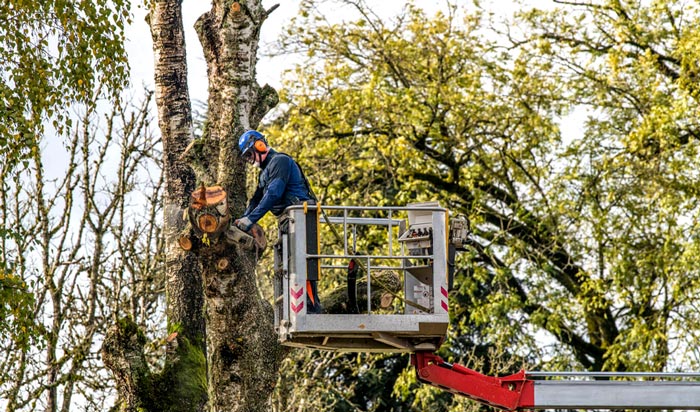 Can I plant street trees?
Yes. All you have to do is make sure you get a permit from the city authority. You must also plant the trees following the city's list of approved species.
http://www.stocktongov.com/files/Tree%20Planting%20List.pdf
Who should take care of public trees in the city of Stockton?
When it comes to tree care and maintenance, for trees on private property, it is always the responsibility of the owner.
However, for those trees that are growing on public property, it is the responsibility of the city tree division. In case you need the city to take care of some public trees, you can contact the tree division.
Planting of street trees by developers in Stockton
The city of Stockton has very specific rules and regulations when it comes to the planting of street trees.
As a result, any developer who acquires a building permit is obligated to providing a street tree planting security in return. This is done by paying a specified amount to the council as determined. Providing a letter of credit can also be accepted as long as it equals the total cost of planting a tree in a residential lot.
The type, number, and location of trees are determined by the city director. The purpose of the security is to take care of all the costs related to planting, locating, and fertilizing the said street trees.
A developer is also required to plant certain trees that include along fences in major arterials, median strips, tree wells, and the city's right of way that is adjacent to a residential lot.
In so doing, the following directions must be adhered to.
Installation of landscaping and street trees along all backup fences and medians should be done according to approved plans before subdivision improvement.
Must prepare, then submit plans of the landscape to a licensed architect showing proposed street tree installation and any irrigation systems to satisfy the city landscape architect.
Establishing a maintenance system for all the trees.
Installation of the trees must be done in accordance to set standards.
Here is a link to the city of Stockton street trees standards.
https://qcode.us/codes/stockton/view.php?topic=16-3-16_72-16_72_180&highlightWords=tree
The director will also provide a list of street trees for the developer to understand which trees should be planted.