Syracuse tree ordinance gives a continuous program on tree trimming, planting, and removing private and public trees within the City. This helps to maintain a healthy and safe tree population.
Note: To remove any tree from the City of Syracuse, you'll need to obtain a permit first.
The information summarized below will help you understand which trees require a permit and why, the application process, and eligibility.
Through Syracuse tree ordinance codes, you will find more details.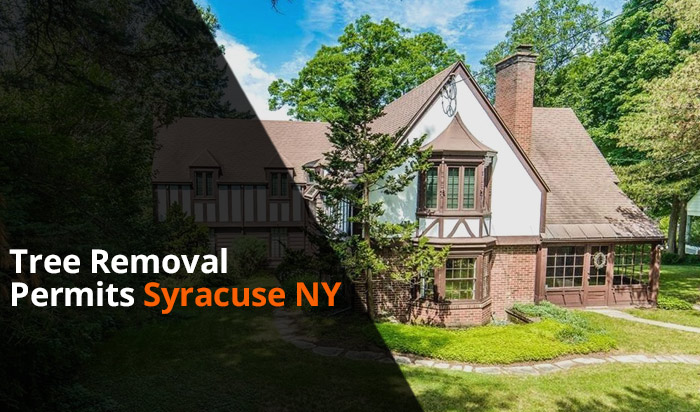 Tree trimming or removal on private property in Syracuse
This is the sole responsibility of the commissioner of parks and recreation.
In case there is any tree growing in a private property that is presumed dangerous, hazardous, diseased, or dead and is likely to cause a public nuisance, the commissioner of parks and recreation notifies the owner in writing trim or remove the subject tree.
Suppose, for any reason; the property owner fails to trim or remove the tree after such designated time from the notice.
In that case, the commissioner of parks and recreation will conduct a thorough tree trimming or removal of the tree(s) in question, and the cost incurred assessed against the property owner's tax notice.
Can I remove the City tree roots without a permit in Syracuse?
No. You should not cut, injure or remove tree roots whose diameter is larger than 5 inches under the tree crown or canopy of any tree on a public place or street right-of-way. If you have to do this, ensure you obtain a permit from the City arborist or commissioner of parks and recreation.
This permit must be applied before you start any construction that might injure or damage tree roots.
The only exemption to this permit is when one has to remove 5 inches or more roots to alleviate an emergency in the right of way. However, you have to notify the concerned department within 2 weeks.
Is there a tree trimming permit for overhead utility line clearance in the City of Syracuse?
Yes. Before you trim any tree in the city right-of-way or any other public space, you must obtain a written permit from parks and recreation commissioners. No one is to violate any condition laid in the said permit.
Who maintains City trees in Syracuse?
It is the sole responsibility of the parks and recreation department to care for and maintain all City trees. They have to ensure that all trees growing in public right-of-way do not interfere or obstruct normal activities in the City.
The department has the power and authority to trim or remove any tree that poses a danger to the public.
Penalties to violation of tree ordinance in the City of Syracuse
All residents at all given time must abide by tree removal rules and regulations. Any person who violates these rules is held guilty and shall face jail imprisonment, which does not exceed 15 days, or liable to pay a fine that exceeds not $1500 or both.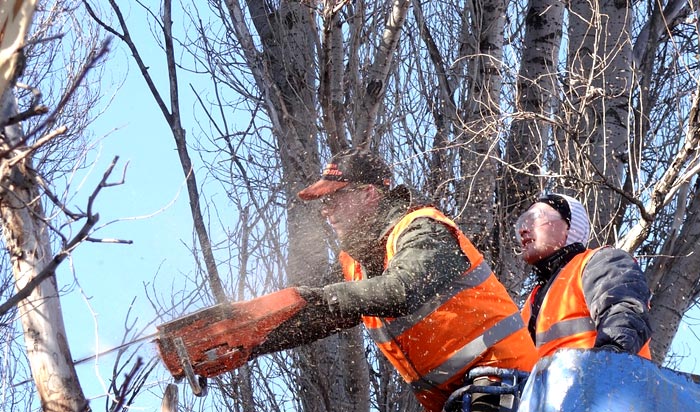 Tree Services by City in NY