Compare Tree Removal Quotes Now
Save Up To 43% – FREE SERVICE
Free tree removal & Cash for Palms
This has to be by far one of the most common questions I get here at GoTreeQuotes, and I have noticed a lot of false information being circulating online so I thought I would clear up the facts.
Free tree removal is possible, but in rare cases. Most of the time you will need to pay for your tree to be removed. Palm trees are an exception and if you have a sort after palm species, companies will actually pay you to come and remove it.
Below we look at desirable timber and trees that it is possible to have removed and in some cases get paid for.
If you have a tree that is highly sort after, you might be able to convince a tree company it's worth their while, but not likely.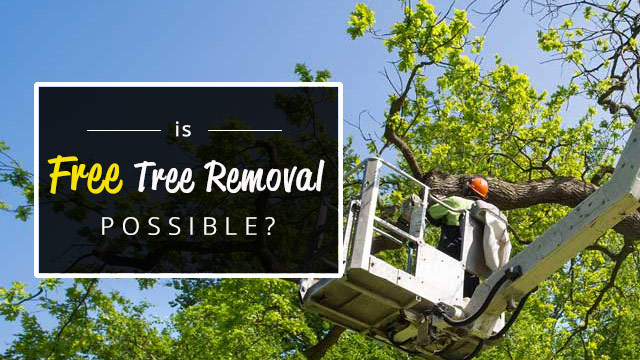 Do lumber companies cut down trees for free?
In short no. Lumber companies get contracted by the owner of the tree/ timber plantation to cut the trees down for a price. After the owner of the trees pay the lumber company for processing the timber, they make a profit for selling the timber to other companies who turn it into furniture, floorboards and other timber products.
What could work
If you were to find a local lumber company who was interested enough in your trees for it's timber, then it is feesable that they would come out and remove them for free. The catch is you would need to be living on a largish property with god access and the timber could need to be desirable.
Highly sort after timber
Western red ceder – Western red ceder
Mahogany – Swietenia Mahagoni
Rosewood – Dalbergia species
Oak – Quercus
Ash – Fraxinus
Black cherry – Prunus serotina
Kingwood – Dalbergia Cearensis
Other desirable timbers are: Tulipwood, Cocobolo, African blackwood, Bombay blackwood
Can't local tree services sell the firewood?
Tree companies worth their salt will keep timbre for splitting and to be sold in the winter, but it is not worth their time to remove your tree for free just to get a couple f hundred dollars for the fire wood in 2 years-time when it has fully dried out.
Firewood along with garden mulch is a side business for tree companies and to be fair they actually need a property to store the timber or mulch until sale. This all costs money so their margins are minimal.
Tree care businesses are expensive to run, so it is impossible for them to be profitable removing trees for tree and just selling timber.
More info on price: Tree removal cost guide
Actually get paid for palm trees
Palm trees are a different kettle of fish. If you happen to have the right type of palm tree and good access, there is a good chance that not only will you get free tree removal, but most likely you'll get paid by a company for your tree.
Actually get paid for palm trees
Companies that pay for palm tree removal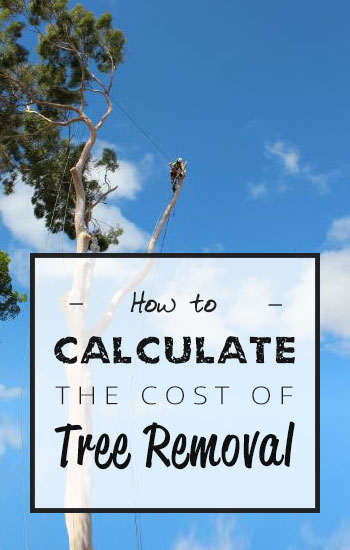 Cost calculator for tree services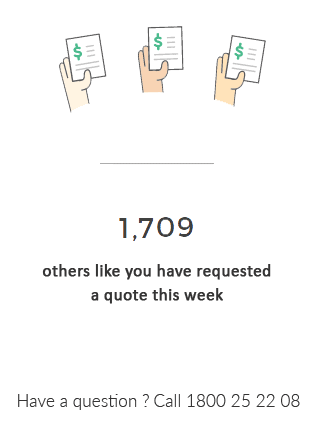 What does tree removal typically cost?
The cost of tree removal does vary greatly from tree to tree and city to city. It even varies depending if you get your tree removed in summer or winter so it's a subject beyond the scope of this post, but I have a very detailed guide to tree removal cost here which will answer all your questions.
Is tree removal covered by home owners insurance?
In some cases tree removal is covered by home owners insurance, but only after the tree has fallen in a storm or by other means. Your insurance company will not come to the party for a perfectly healthy tree you wish to remove.
Think of it like surgery. Your insurance will pay for unexpected emergencies, but you are not covered for elective cosmetic surgery. Same applies for tree surgery.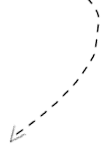 Enter the location of your tree job




LOWEST PRICE GUARANTEED
We're that confident you will get the best quality tree
service at the lowest prices, we 100% guarantee it!

SAVES YOU MONEY
3 local tree services all voted as having the "best price
quality of service by previous users", will quote your job.

SAVES YOU TIME
We have done all background checks so you don have to.