For better control and direction on how trees should be handled, Sangamon County has a tree ordinance that provides guidelines for that.
Through the Sangamon County tree ordinance, you will need a permit to remove, cut or trim some trees.
Below you will find a summary that will help you know when you need a permit, for what trees, how to get one, and the conditions attached to such trees and permits.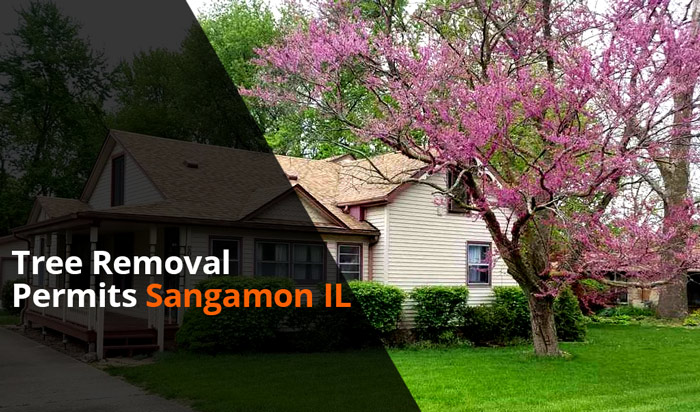 Yes. But under certain circumstances.
Although you do not need a permit to remove trees from your private property in the county of Sangamon, there are cases where you will have to get one.
That is in case your trees are protected and are among heritage or significant trees.
If you are still unsure, it might be best to speak to local tree services. They are all up to date on local laws and would be happy to give you free advice.
It's worth noting they are unable to remove trees illegally as they would face heavy fines, so giving you correct information is in their best interests also.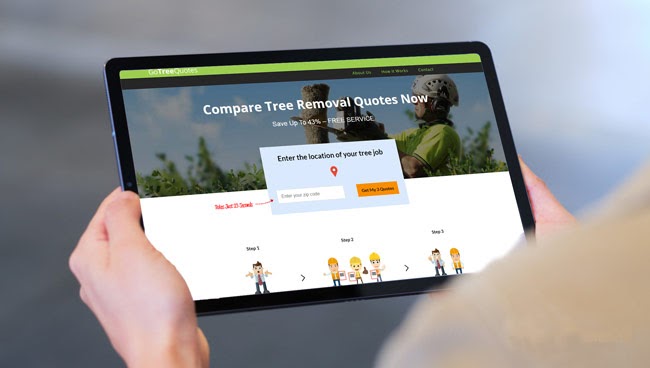 Go Tree Quotes is a free service that matches you with the top 3 local tree-cutting services. Based on hundreds of votes by previous customers, we rank local services ensuring you get great service at low prices.
Step 1: Scroll to the top of the page and enter your Zipcode.
Step 2: Hit the orange button and proceed to answer a few quick questions about your tree job.
Step 3: Top-voted local tree services get in touch with some great advice and priced estimates.
There is no obligation to hire any of the tree services that we match you with.
Can I remove trees from forests in Sangamon County?
Yes. According to the county tree preservation codes, residents can be allowed to remove trees from forests.
However, this comes with certain regulations. The first thing is that you have to obtain the necessary forestry permit before you can remove any trees.
The permits may allow you to do any of the following actions.
To collect or cut any dead trees or their parts which you can use for commercial purposes.
Cutting of live trees or their parts for use on domestic needs.
Clearing land for agriculture or other reasons.
Transporting of forest products.
Importation of forest-related products.
Do I need a permit to remove trees from parkways and other properties?
Yes. In case you need to remove trees from any public land then you need to get a permit. When getting a permit a fee is paid unless the trees in question are dead, dying, or diseased.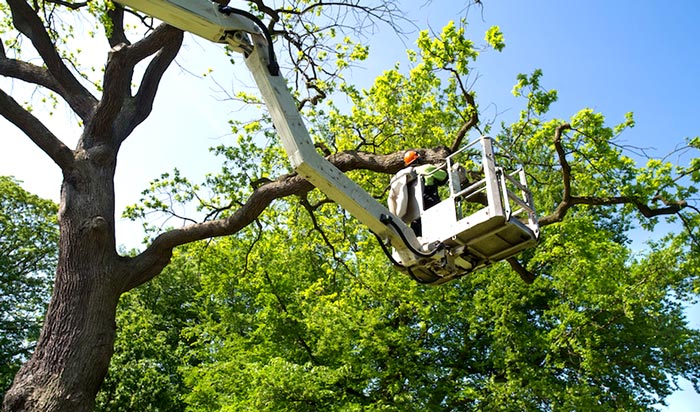 Can I plant trees on Public's right of way in Sangamon County?
No. It is unlawful for anyone to plant trees on the county's right of way without a permit.
The county requires anyone interested in planting such trees to first obtain a permit from the city forester.
However, once you get the permit from the city forester, you have to plant according to the regulations provided.
This applies to all public right of way and parkways.
Dangerous trees in Sangamon County
These are trees that are considered to pose a danger to the public. They are trees that overhang public ways or interfere with the provision of public services. Such trees are considered a nuisance.
Such prohibited trees should be removed by the property owners within a period of 20 days.
However, in case you do not act within this period, you will receive a notice from the city manager.
In case you fail to comply, the city will have the right to remove or trim such trees with the owner bearing all the costs and expenses.
Tree replacement in Sangamon County
When a protected tree is removed, the city will require a replacement. However, in most cases, the city forester will determine what trees to be replaced and when it should be done.
Are there penalties for illegal tree removal in Sangamon County?
Yes. Anyone who is found guilty of breaching any tree preservation codes is fined. You may have to pay fines or serve a jail term in some cases. You may also be required to replace the damaged trees.