According to Kane County, tree ordinance codes are there to enable the county to take care of tree work. Through this ordinance, the removal, planting, and even trimming of trees are regulated.
You will need a permit to remove some trees in Kane County, Illinois due to the tree ordinance codes.
Below is a summary with information about protected trees in Kane County, when you need a permit, which trees require a permit, in case there are any penalties, and other related matters.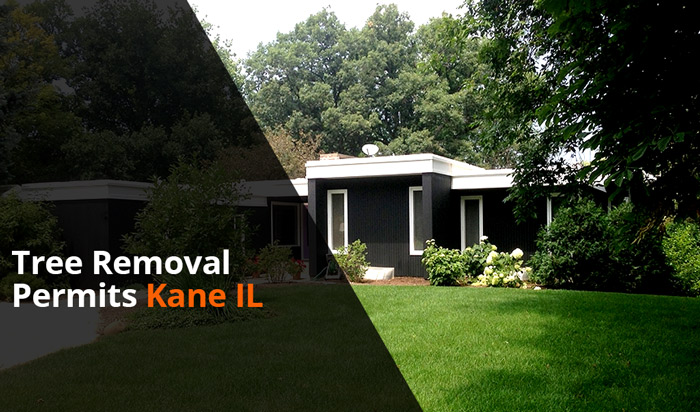 Check out, the Kane County tree ordinance codes to get more and comprehensive details on tree laws.
It depends on the condition.
The first thing is that if your land is 1.5 acres and more in size, then the following conditions apply.
If your tree is significant then you have to get a permit from the county. This is for trees with DBH of 10 inches or more.
You have to make your application to the community development department. The application must have a written document about reasons why you need to remove the trees, and where they are located with a map and plans.
A permit will be granted on the following basis.
If the tree is diseased or weakened such that it poses a danger.
If the tree is a safety hazard to the community.
In case the removal exercises are viewed as a good forest practice such that the removal of specified trees will be crucial to the health of other trees in the parcel of land.
In case all reasonable efforts in land planning have been put into place during development and there is no option other than to remove the said trees.
In case it is in accordance with the approved tree preservation plan.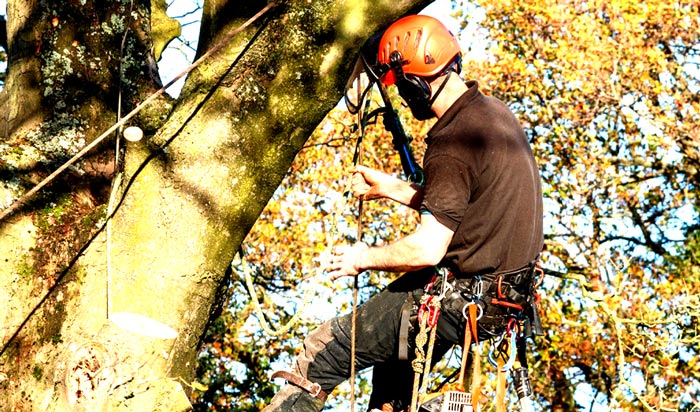 Yes. They include the following.
In case there is an emergency that is posing a threat to people, community, or property.
If your tree is not a significant tree.
However, for you to remove a tree without a permit on the basis of an emergency, you have to make sure that there is no time to obtain a permit.
In addition, you are required to notify the department within 48 hours of removing the trees and get a permit.
Protected trees in Kane County, Illinois
There are trees that are considered as protected in Kane County and as a result, you are not allowed to remove them without getting a permit.
These include the following.
Public trees- These are trees growing on public property such as parks, recreation centers, and streets. They are owned by the county government.
Significant trees- These trees are protected due to their condition and species. As a result, for this county, significant trees are trees in excellent condition, they have a DBH of above 10 inches, and their species is above 60% and listed on Species Ratings and Appraisal factors for Illinois.
Heritage trees- Heritage trees are trees that are protected due to their history and other factors such as history in Kane County. These are trees that are considered to carry some meaning to the community. This can be a result of their structure, appearance, species, and many other factors. The government controls the removal of such trees for preservation purposes.
Can I remove public trees in Kane County?
Yes. However, under specific circumstances.
For you to remove public trees, you have to make sure that you get a permit from the county.
You have to make sure that you provide all the details for your application to be considered and pay any application fee required.
Appealing for tree permit in Kane County
Yes. You are allowed to appeal any decision made by the county Department of community development on a tree removal permit application.
However, you have to make sure that you make your application within the specified time after receiving the decision. Ensure that you provide as much supporting information and materials as to support your appeal.
Kane County tree violation penalties
In case anyone is found guilty of violating tree preservation codes then there are penalties of up to $200 per subject. Each case of violation is considered separately.