Step 1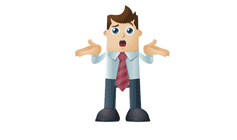 Answer Questions
about your tree job
Step 2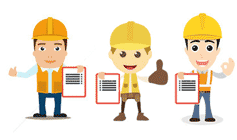 4 Local Pro's Compete
With Bids
Step 3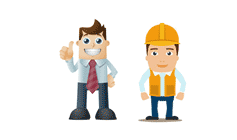 Wood Chipping Services Near Me - 2021 Price Guide
Wood chipping is used to turn tree branches or entire trees into woodchips for use in your garden. Local tree services use wood chippers on a daily basis, so you will need to engage one to get one out to chip up your trees.
You can use them to remove your tree and chip up the debris, or if you have already cut a tree down, they can come in a chip up and remove the tree debris.
How much does a wood chipping service cost?
How much does a wood chipping service cost?
The cost of the service depends on the arborists you hire. Usually, the price ranges between $100 and $550 depending on the number of trees being chipped. If you only have a small amount, you will probably need to pay a minimum call-out fee of $100, even if it's only 15 minutes of work.
For $550 you will be able to chip up an entire mature oak tree. This will give you 12 – 15 cubic yards of woodchip.
Service
Low
High
50 cubic feet of branches
$100
$190
100 cubic feet of branches
$200
$420
20 ft Pine tree
$220
$310
45 ft Pine tree
$380
$520
20 ft Oaktree
$320
$520
45 ft Oaktree
$520
$730

Average wood chipping cost

$255
arborists-vs-tree-doctors-in-my-area
Branch chipping vs Brush chipping
Branch chipping and brush chipping are essentially the same things. It's just a difference in terminology.
A lot of the time "brush" refers to small bushes in a field or forest but is also commonly used to describe the branches and leaves on a tree.
A wood chipping service is what you need to chip any type of wood, brush or branches.
getting-fallen-branches-chipped
Getting fallen branches chipped
A wood chipping service near you will be happy to come out and chip up and remove any fallen tree branches.
A lot of the time branches will fall following a storm. It is important that you ask your wood chipping service to cut the broken branch back to the trunk so it can heal properly.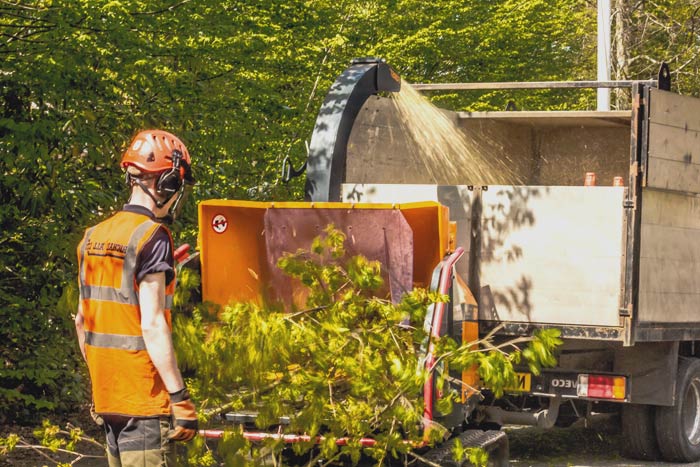 Renting a Wood Chipper vs. wood chipping services
I would recommend hiring or even buying a small wood chipper if this is something you are going to use on a regular basis. I would only recommend for the home user is you will use it for chipping branches and small bushes. There are some great little models starting at $299 for outright purchase that will do the job. Anything large scale I would recommend a local wood chipping service.
If it is just a one-off job, I would probably recommend going down the road of hiring a professional service. You can take some photos of the job and send it to a few local tree cutting services for pricing.
There are a few more things to consider when looking at renting or hiring.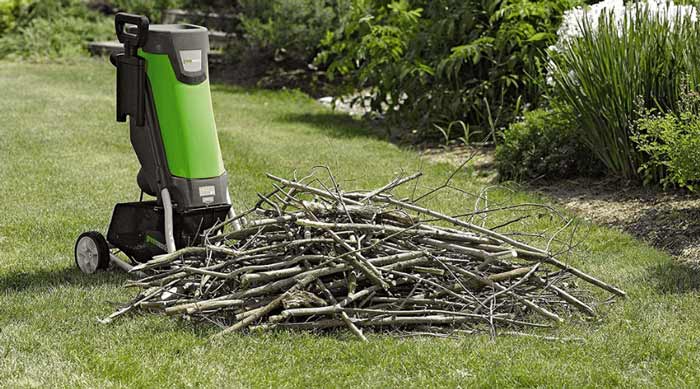 Repair and Maintenance
If you have a low budget, you should consider renting a wood chipper or hiring a local service. This way any repairs or maintenance costs, fuel and safety gear are all paid for by them. You will only incur the rental or service fee.
The Costs Involved
Several expenses are associated with each of the two options. Renting the chipper is cheaper if you only need it for a single task. However, if you rent the equipment for several seasons, you might want to consider buying.
On top of the initial outlay you have;
Fuel
Eye protection
Gloves
Boots
Blade sharpening
Grease gun and grease
Bearing replacement every few years
Other mechanical issues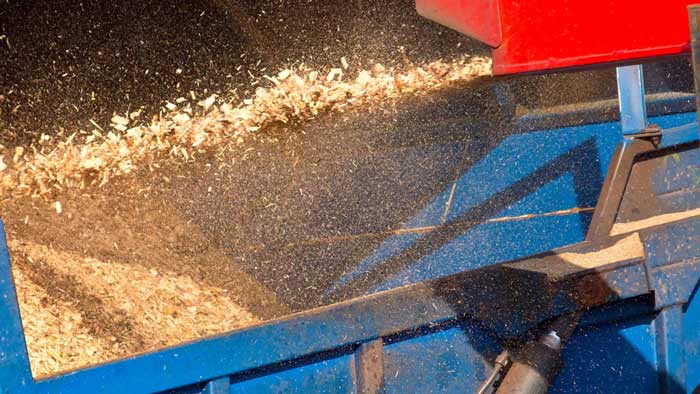 keeping-Wood-Chips-after-the-Service
Keeping Wood Chips after the Service
Once you have paid for the wood chipping services, you can keep the chips and use them in your garden at home. Be sure to make this clear with the tree service before they start. If they arrive with half a truck full of different mulch, it might be hard to separate later on.
Plus a lot of companies sell woodchips, so they might price your job with the intention of selling the woodchips later.
To save yourself any headaches or extra expenses late, be sure you are clear that you want to keep the woodchips.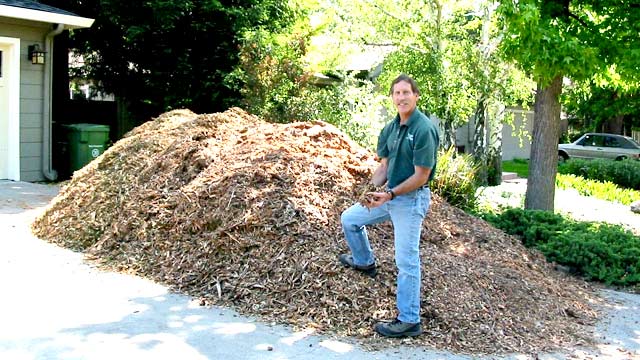 Mulching dry branches in making mulch
When using a chipper yourself, I think it worth mentioning the difference between chipping dry branches and green branches.
IMPORTANT: Dry branches can whip around and cause injury once they are fed in and the machine begins to roll them into itself. As there is no flexibility, the parts still sticking out of the machine can cause serious injury when the whip back towards you expectantly. Feed them in and stand back.
keeping-Wood-Chips-after-the-Service
Will woodchips on my garden attract termites?
Termites are attracted to larger blocks of timber and general will not worry about smaller chips like in mulched form. They use the solid clocks of timber to lay their eggs and keep themselves protected from the elements.
Spreading some sugar cane mulch will help keep termites at bay as it is a natural repellant to termites.
According to experts, when mulch is used in your garden, moisture in the soil is retained for longer which stops your tree's roots from drying out. With a thick layer of mulch, weeds are unable to seed in the soil below and get sufficient light to germinate.
keeping-Wood-Chips-after-the-Service
Will I pay Higher Charges for Chipping Palm Trees?
Palm trees are not the same as a regular tree. They are very acidic and cannot be used as garden mulch after chipping. Normally palm trees being removed will need to be dumped as regular trash at a waste disposal depot.
keeping-Wood-Chips-after-the-Service
Benefits of wood chipping services
In a world of an ever-changing climate, doing your part in recycling timber in a useful way will help humanity as a whole. Here are a few ways how;
Less Landfill – Because we are not wasting space and resources to trucks to come to pick up your timber waste, you are saving on landfill space and efficiency of the garbage run.
Save water – Mulching your gardens traps heat and moisture in your garden beds which reduces water loss by evaporation by up to 70% on hot days. This means you will save hundreds of gallons of water.
No burning – Making the decision not to burn the timber for heat and to use it in your gardens will make sure the carbon trapped in the tree will not be released into the atmosphere.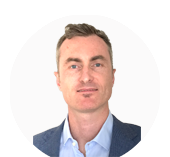 Author: Ben McInerney – Ben is a qualified arborist with 15 plus years of industry experience in Arboriculture. He ran a successful tree service before turning to writing and publishing. Ben is dedicated to providing users with the most accurate up-to-date information on everything trees.




Cost calculator for tree services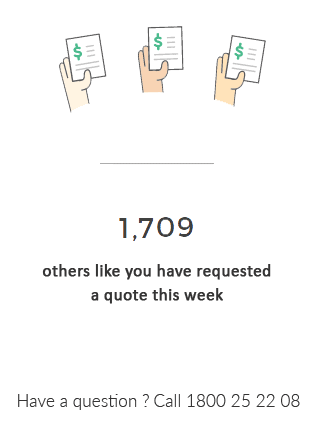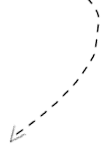 Enter the location of your tree job




LOWEST PRICE GUARANTEED
We're that confident you will get the best quality tree
service at the lowest prices, we 100% guarantee it!

SAVES YOU MONEY
3 local tree services all voted as having the "best price
quality of service by previous users", will quote your job.

SAVES YOU TIME
We have done all background checks so you don't have to.