Compare Tree Arborist Quotes Now
Save Up To 43% – FREE SERVICE


Enter the location of your tree job

Step 1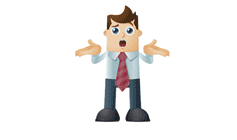 Tell Us About
Your Tree Job
Step 2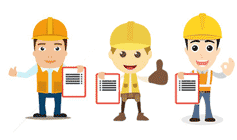 Up to 4 Tree Loppers Compete
For Your Business
Step 3
You Choose
The Best One
How much does an arborist cost?
To give you the most accurate answer of how much an arborist costs, we really need to break it down into the various tasks that an arborist performs on a daily basis.
Depending on what the tree doctor is doing will determine how much they charge you.
On average an arborist will charge $375 – $1,500 depending on the task. For small tree trimming jobs like a single palm trim, $75 will get the job done. But for the removal of a huge 100 year old oak tree you would pay closer to $5,000.
Price range for Arborist services:
Arborist report: $350 – $550
Tree Trimming: $$75 – $1,200
Tree removal: $250 – $3,500
Stump Removal: $60 – $490
Below, I have broken an arborists tasks up into tree trimming, tree removal, arborist reports and stump removal, and provided prices for each task.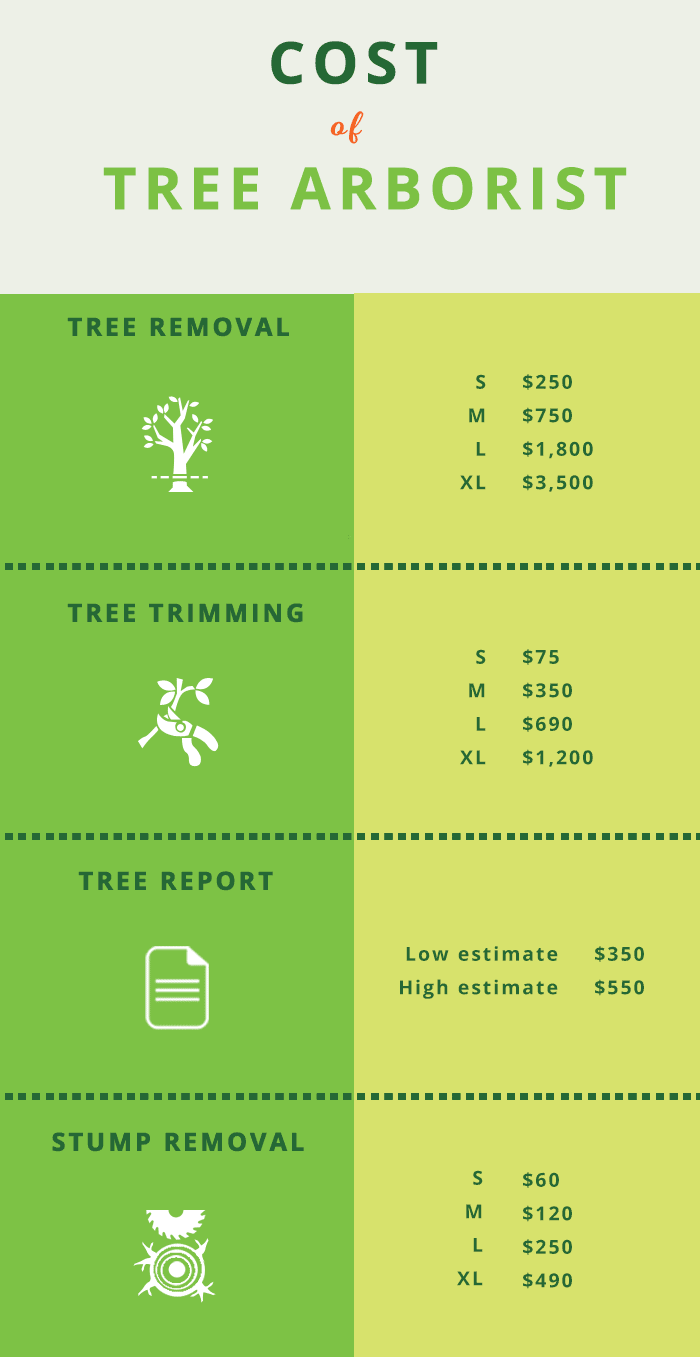 What do arborists charge for tree trimming?
The cost of tree trimming will depend on the number of branches being trimmed and the size of the branches in question.
Tree trimming starts at $75 per tree and can go right up to $2,500.
You can imagine trimming four branches off a palm tree would cost a vastly different price to trimming for branches of a large radiate pine tree.
What do arborist charge for tree removal?
The cost of tree removal varies depending on the size of the tree and its location, but the average price of tree removal so far in 2019 is $1,147.
Tree removal starts as low as $200 but can go right up to $5,000 for really large and difficult removal's.
What does an arborist tree report cost?
An arborist report is different to a general tree inspection. Arborists reports are an official document put together at the request of the city or as part of development applications by construction companies.
An arborist report will cost between $300 and $450 for a single tree.
If you would like to remove a tree on your property and your city or council has requested an official report on whether a tree should be removed or not. The report will go into detail about the current health of the tree, its amenity value as well as its Safe and Useful Life Expectancy. It is generally a 6 to 12 page report.
Do arborists perform stump removal?
Yes, you will find 90% of arborists tree services are equipped with a stump grinding machine and can remove your stumps for you.
The cost to remove a stump can vary from $50-$500 depending on the location, size and obstacles of the stump being removed. Your arborist will use a stump grinder to perform this task.
What do arborist charge per hour?
Arborists do not actually charge by the hour but by the job. The reason for this is each tree maintenance company is different in that they have a different number of employees and overheads. This means their cost per hour might vary greatly, yet the cost of the same job will be very similar.
Let me explain. Imagine a tree service with a five man team who can remove a 30 ft. tree in three hours. Imagine the same tree being removed by a 3 man crew. The cost of removing the same 30ft tree would be the roughly the same yet one tree service took 5 hours to complete the task while the other took 8 hours.
The hourly rates of each company would be different, yet the cost of remove is the same.
Cost calculator for tree services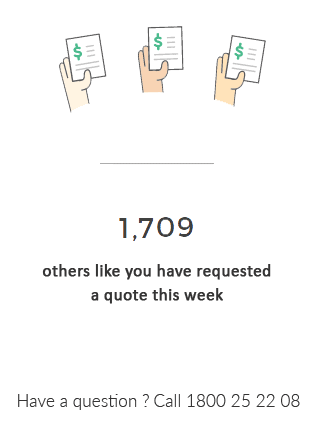 Do tree surgeons charge per tree or for the total job?
The short answer is arborists charge by the job and not by the hour.
Whether it is tree trimming, tree removal or preparing an arborist report, every tree is different so every tree job is different. They could not have a fixed price for the removal of a 30 foot tree as the size of the tree is not the only variable that dictates price.
Things such as location of tree on the property, obstacles and ease of access all come together to determine price. One 30ft. tree might take 5 hours to remove as it is located in a front yard. Take that exact same tree and place it in a backyard with poor access and it will take two – three times longer to remove.
You would have to charge at least double for the more difficult, more time consuming job.
What other services do arborist provide?
There are lots of tasks that arborist can carry out that are really not in the high demand and most people have a little knowledge of. These fall under the category of consulting arborist.
Some of the task carried out by consulting arborist might be:
-tree inspections
-resist a graph test
-Route air ration
-route pruning
-setting up tree protection zones on construction sites
-tee injections
-person disease identification and treatment.
What is a consulting arborist?
A consulting arborist generally has a higher education than a regular arborist. To become an arborist capable of running a tree service including tree pruning and removal, you need a certain amount of education and practical training.
You can then take your skills to the next level and become a consulting arborist who have an even higher skill set and knowledge base when it comes to tree reports identifying pests and disease in trees, plus the treatment of trees and a whole host of other specific arboriculture elated tasks.
Are arborist tree inspections free?
It really depends on what you hope to get out of the inspection.
If want a busy arborist to take time and it out of the day to come around your house and give you a lot of free information on your tree it's probably a little bit unfair on the arborist.
It's a bit like asking a plumber to inspect your pipes for free. You need to respect their time.
If the inspection is a part of a job you looking to carry out, for example you would like to prune your tree, but you would like the arborist the first inspect the tree and advise you which branches should be removed then that's fine. They would be happy to do it.
Or maybe you're wondering whether the trees in good health as there is some crown die back and you were thinking of removing it. This is a prospective job for the arborist so they would be more than happy to advise and quote the job.
An arborist won't officially charge you for an inspection in most cases if it is going to lead or has the potential to lead to some work. You need to be reminded arborist might have to travel 20 or 30 minutes to your house to view your tree, so 40 minute to 1 hour round-trip.
That being said if you do have a legitimate concern about your tree they would be more than happy to come out and give advice and give a price to rectify the issue, whether it be tree trimming or full tree removal.
Do arborist give out free advice over the phone?
Giving out free advice over the phone is something an arborist would be more than happy to do.
And it would really only take a couple minutes of their time. Professional arborists are generally more than happy to share their wealth of knowledge that they have built up over the years about trees.
IF you have a concern about a particular tree or branch, think about taking a picture and sending it to them for their advice. The next step would be to call them out to have a look at the tree then give whether they need to remove or trim the tree.
What credentials should I ask for from an arborist?
Arboriculture is a subset of horticulture that specifically deals with trees. The education starts with the basic biology of trees then goes into various subjects such as tree identification, pest and disease, the treatment of trees, tree reports and anything else that has to do with maintaining a trees safe and useful life expectancy in an urban environment.
Arboriculture is not a university degree, in general it's considered a trade as there is a very physical and practical part of being an arborist that can really only be addressed and taught on the job.
After becoming a certified arborist who can safely remove and prune trees in confined spaces, the next step in the education would be to become a consulting arborist by studying for a diploma in Arboriculture. Some universities do offer a diploma or Certificate V in our arboriculture, but in most cases you can continue these studies through private institutions such as the international Society of arboriculture or a state funded program.
How much does an arborist make?
This is a common question for people wanting to become an arborist. The answer is, it depends. The arborists that make the most money are contract climbers. These guys and gals work for themselves, hiring out their specialized climbing skills to tree service companies.
Climbing arborists make between $350 and $500 per day. They are essentially a sole trader and pay all their own taxes.
The only arborist to make more money than a contract climber is a tree service business owner. Tree trimming and removal is quite a lucrative game, but not for the faint hearted. It is heavy work and there are a lot of overheads and equipment involved.
It is easy to get carried away with the amount of money coming into a tree service business, until you have a look at wages, equipment, and insurance that helps the money leave your business just as quickly as they came…

Do arborist perform cable bracing of trees?
This is something an arborist can do, but not all arborist do it, so you will have to ring around.
There is also a divide in the arbor community as to whether cabling is a legitimate fix to a failing tree or branch. Some believe that in time cable bracing is actually detrimental to a trees health, and the tree actually becomes more dangerous. If the tree is unable to support a branch itself, you should either reduce the weight of the branch, or remove the branch altogether.
I myself believe cabling has a place, but only for smaller decorative trees. Being a bonsai enthusiast, I can see the use in wanting to maintain a specific branch for the trees aesthetics.

Do arborist perform risk assessments on trees?
A trained arborist can spot a tree with defects that have the potential of being hazardous. If you are concerned about a particular tree or branch, I suggest taking some photos and asking their opinion over the phone.
Is this a free service?
You can ask them to come out for an inspection, but it will probably cost you.
Some homeowners or businesses like to have their trees inspected on a periodic basis to make sure they are safe. This is paramount in schools for the safety of children.
Pro tip: Don't just ask an arborist near you for a tree inspection, ask them to come out and inspect your trees for potential hazards and also give you a quote to removing offending or dangerous trees and branches. This way the arborist can see the inspection can lead to a job and would be happy to do this for free.
But again, please be respectful of others time.
What is a certified arborist?
A certified arborist refers to an individual who has had some formal training and can back this up with a certificate proving their credentials to practice arboriculture. In the tree industry, the definition is made because there are still so many people who operate without licenses, insurance or any credentials whatsoever.
Always ask your potential arborist for proof of certification before you allow them on your property to carry out any work. If you don't you could be leaving yourself wide open to litigation if they were to injure themselves on your property.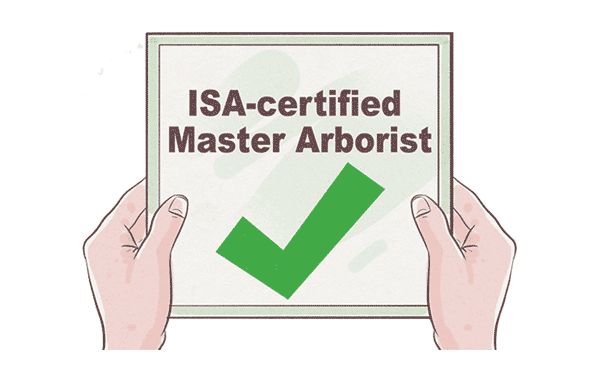 Is a tree doctor and an arborist the same thing?
The most common names for an arborist is tree surgeon or tree doctor. They are all exactly the same thing, but just by a different name. Tree surgeon is very common in the UK, whereas most people in the USA know what an arborist is.
In Australia a tree lopper is a very common name for an arborist. They just have to be different down under don't they.
How do I find a local arborist near me?
Arborists are surprisingly easy to find. Just do a quick internet search for "arborist + your city" and you will get a long list of ones you can try.
If you are after a certified arborist or a consulting arborist, then I suggest you go directly to the ISA for a list of local certified tree specialists.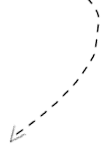 Enter the location of your tree job