The Winnebago tree ordinance is a set of codes that direct the handling of trees in the county for better preservation of the environment.
Due to the tree ordinance codes in the county, you will need to obtain a permit to remove some trees.
Here is a summary that will provide you with further simplified details on private and street trees, how to get a permit, permit requirements and so much.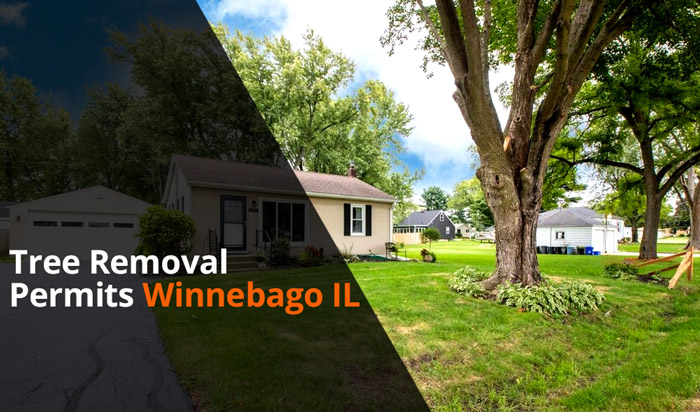 Yes. But under specific conditions.
In case the trees you want to remove are protected trees then you have to get a tree removal permit. This includes significant and heritage trees that may be found on private property.
However, in case it is an emergency, you do not need to get a permit from the county.
If you are still unsure, it might be best to speak to local tree services. They are all up to date on local laws and would be happy to give you free advice.
It's worth noting they are unable to remove trees illegally as they would face heavy fines, so giving you correct information is in their best interests also.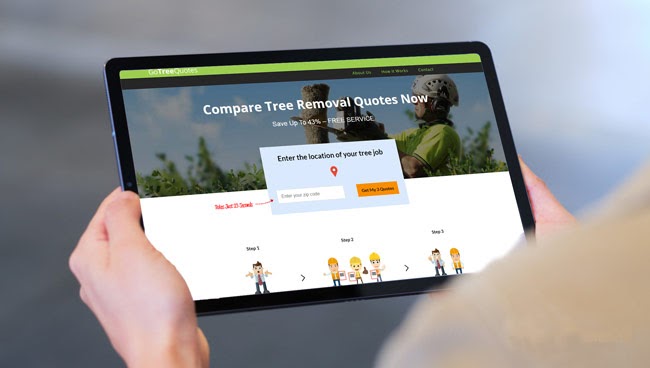 Go Tree Quotes is a free service that matches you with the top 3 local tree services. Based on hundreds of votes by previous customers, we rank local services ensuring you get a service at low prices.
Step 1: Scroll to the top of the page and enter your Zipcode.
Step 2: Hit the orange button and proceed to answer a few quick questions about your tree job.
Step 3: Top-voted local tree services get in touch with some great advice and priced estimates.
There is no obligation to hire any of the tree services that we match you with.
Can I remove or plant street trees in Winnebago County?
Yes. You are in a position to either plant or remove street trees in Winnebago county. However, you need to get a permit from the county to do so.
Once you get a permit to plant trees, you have to follow the county guidelines on planting methods and the type of plants you should plant. At the same time, you will have to maintain the trees by watering them.
For a tree removal permit on streets, the government can issue a permit under the following conditions.
In case the trees are dead
In case the trees are infested or diseased such that they pose a threat to both the people and the public.
If the tree's physical status poses a risk to the public and there is no other option to correct it.
When trees interfere with the provision of public utilities. These may include power lines, gas lines, sewers, water, etc.
When there is a crucial development about to start and approved by the government.
In case the trees are obstructing traffic lights or traffic flow.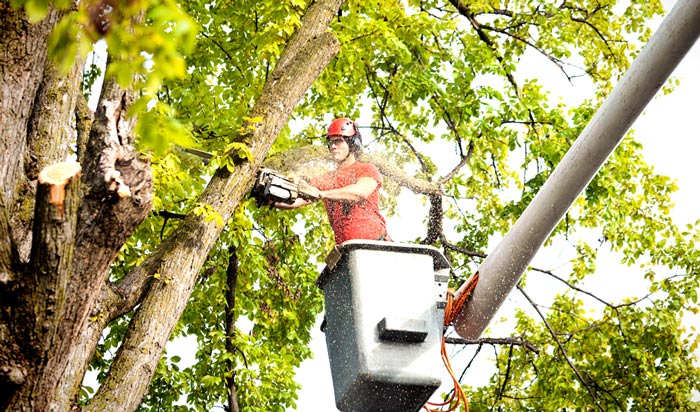 Can I trim my neighbor's overhanging tree branches in Winnebago?
Yes. You are allowed to trim your neighbor's overhanging tree branches. This is in case you ask them to trim and they refuse.
In doing this, you have to make sure that you are not breaching any tree preservation codes.
You are also required to return the branches to the owner.
Codes on Obnoxious plants and weeds
According to Winnebago county regulations, it is illegal for any person or corporation to plant or permit the growing of any type of obnoxious plant or weed which leads to a breeding ground for insects, rodents, and mosquitoes.
Such weeds are those that exceed a height of 10 inches. Such weeds are declared a nuisance to the public and the person responsible for their growth will be required to remove them.
In case you fail to remove the obnoxious weeds and bushes, you will be issued with a notice of 30 days after which the government will remove them and you will bear the cost.
Prohibited Private trees in Winnebago County
According to the county of Winnebago tree preservation codes, there are trees that are not permitted for growing as private trees.
Here is a list of those trees.
Aspen
Boxelder
Black locust
Catalpa
Poplar
Cottonwood
Elms
Tree of heaven
Soft(silver) maple
Willows
Dead and diseased trees in Winnebago County
Any trees or branches that are dead or diseased such that they are a threat to other plants and animals are declared a nuisance to the public.
As a result, it becomes the responsibility of the owner whether it is an individual or a company to get rid of such plants at the right time.
Failure to do so, the county administration will give you a notice. Further failure, will force the government to have the said trees removed at your cost.