Augusta tree ordinance is a set of codes that mainly controls tree works in the city. Through this, the government can regulate tree cover and maintain the environment effectively.
Due to these laid ordinances, you will need a permit to remove certain trees in the city of Augusta.
On this article, you will find more information about tree removal ordinance, which trees require a permit, protected trees and how to get a license.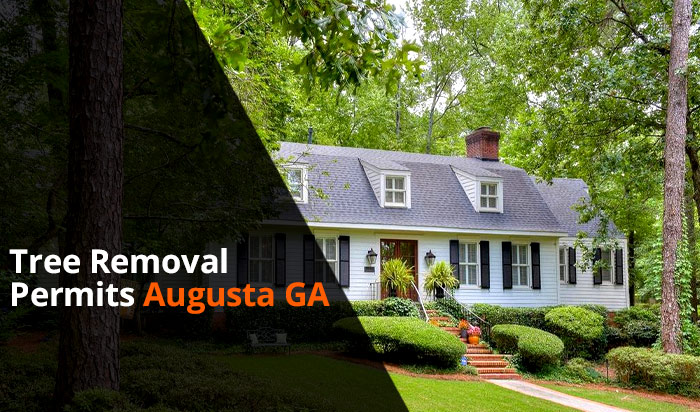 Note: Through Augusta's code of ordinances, find more detailed information on this summary.
Yes. However, this does not apply to all trees. Some trees need no permit to be removed. If a tree(s) is deemed to pose a danger to the public or the adjoining property, the appropriate city department or the commission is exempted from restrictions. This means that they can be removed as soon as possible.
Can I remove a tree in public property in Augusta City?
Sometimes public trees can be a nuisance, and they need to be removed. Others may pose a danger to the public, for instance, as an emergency or so. Removal of a dying, dead, or hazardous public tree is addressed as:
Tree Emergency: This happens mostly when heavy storms strike, and they severely damage the limbs of a tree. Or maybe a neglected or diseased tree falls on the roadway. In such cases, the situation needs to be reported to the city commission department to maintain the condition.
Interfering trees: These are trees that pose a hazard to the power lines and public utilities. The city will send an arborist to determine the tree needs. If it needs maintenance, it will be trimmed and maintained where else if it is beyond repair, it is eradicated.
Public tree posing a danger to private property: For instance, if a tree falls to a privately owned property, it should be removed immediately. No prior permission is needed on this.
Which trees are protected in Augusta City?
Augusta City does not heavily regulate trees on private property. The city is, however, sensitive to the landmark trees which are highly valued and protected. The trees are said to have a historical significance and have unique characters.
The code of ordinance protects these unique species, and therefore they cannot be endangered, injured, or destroyed unless the Augusta Tree Commission recommends it.
What are residential tree removal requirements in the city of Augusta?
For residential property owners looking to manage, restructure, remove distressed tress or improve their landscape need to follow the following tree removal regulations:
If the subject tree is on private property, that is 1 acre or less, as the property owner, you are exempted from acquiring a tree removal permit. Remember this applies not on landmark trees.
You can only remove up to 5 trees within the stipulated calendar year.
It is essential to note that Augusta city has minimum tree density and landscape standards that regulate residential tree removal for public property.
Tree care regulations on Augusta city-owned land
The city of August has several regulations for both private and public owned.
It is unlawful for anyone to engage in pruning, treating or removing of right-of-way trees or city owned trees without applying for a tree disturbance permit. Such permits are only issued to individuals or businesses that employ certified arborists.
Before getting a tree removal permit, the applicant must file evidence of possession liability insurance. This is to indemnify any person or the city injured when removing such trees.
For one to receive a tree disturbance permit, you must sign an affidavit agreeing to go by ANSI300 tree care standards.
On the other hand, all companies that provide tree care services on private land should have a business license and must have ISA certified arborists.