Compare Tree Trimming Quotes Now
Save Up To 43% - FREE SERVICE
Step 1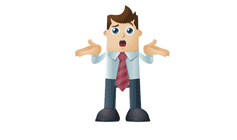 Tell Us About
Your Tree Job
Step 2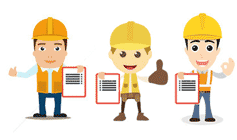 Up to 4 Tree Loppers Compete
For Your Business
Step 3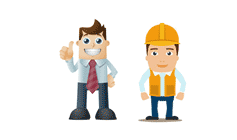 You Choose
The Best One




How much does tree trimming cost?
Last updated: 21 January 2020
The cost of tree trimming varies depending on tree size, obstacles around the tree such as fences and power lines as well as number and size of branches being removed.
The average cost for tree trimming is $438. Realistically you could pay anywhere between $120 and $1200 depending on your job. These are based on national averages in 2018.
Asking how much tree trimming costs is a bit like asking how long is a piece of string. They answer is…… it depends.
But this pricing guide is going to endeavour to do just that.
Tree trimming cost by tree size
The cost to trim a tree varies greatly by the size of the tree and some other factor as we will explain below. This guide will give you a price range you can expect to pay for your tree trim by its size.
Small tree trimming – 15 – 20 ft. tall
Removing 10 – 20% of the branches/ foliage of a tree this size would cost you between $ 250 and $525. It may cost a little more if it is a building clearance or a power line clearance trim, due to extra time taken to not do damage.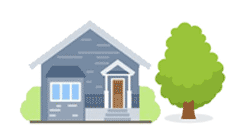 Medium tree trimming – 20 – 30 feet tall
Assuming again you are removing 10 – 20% foliage you could expect to pay between $390 and $720. When you think about it, depending on the tree being trimmed, this could be between 1 and 10 branches that need removing, so again it all depends.
Large tree trimming – 30 – 50 ft. tall
Depending on the type of prune this will cost you between $500 and $1200. If you were to get a building clearance, you are only removing a branch or two, but if it's a total tree reduction there is more work involved and increased costs.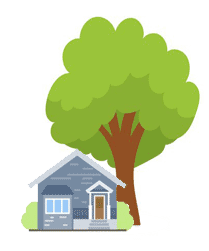 X Large tree trimming – 50 – 100 feet tall
Such larger trees do come with a bigger price tag for maintenance. $740 would be the base line and anything up to $2000 depending on the type of prune. Getting Crown thinning done will cost a lot more than a canopy lift for example.
Tree trimming cost examples
Below we have pictures of different trees with BEFORE and AFTER shots and the cost for the trim.
There are various sizes of trees and different trimming styles. Costs are an accurate estimate of what you would expect to pay for such a job.
Cost per hour to have trees trimmed
Tree pruning services do not actually charge by the hour. They might work out their prices that way, but they will give you a price based on a visual assessment of your tree job.
Pricing by the hour in this game is tricky. One company might charge 3 x more per hour than another company, but do the job 3 x faster because they have a 6 man crew instead of a 2 man crew.
To get an accurate estimate on the cost of tree trimmer, you really do need to ask a local tree service company for a price on your specific tree job.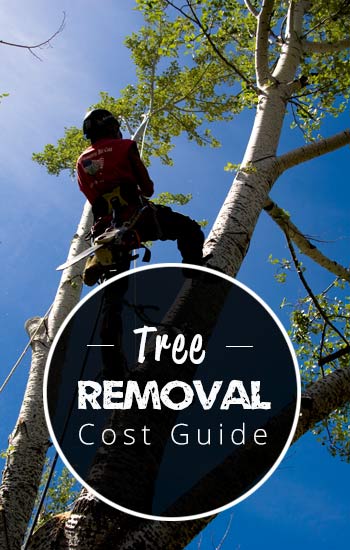 Cost calculator for tree trimming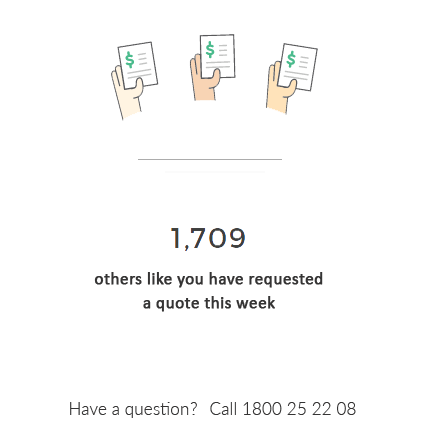 What factors add to tree trimming cost?
As discussed briefly above there are a lot of factors that add to the cost of tree trimming. A simple way to look at it is, the longer it takes to trim or remove branches, load the up and clean up, the more it will cost you. So below we will list of things that will make the tasks more time consuming.
Access to the tree
The location of the tree on your property is important.
To trim a tree in the front yard of your house, is going to cost you less than the same tree at the rear of your property. If the workers need to drag all waste from the back of your house to the front, it will add to the overall job time so you will pay more.
Do what you can to give the best access possible to the tree you will end up saving yourself a lot of money. The closer the company can get their truck to the tree the less it will cost you for branches to be trimmed.
Time of year
The reason this is a factor is purely based on supply and demand. The warmer months is high season for tree trimming and tree removal cost, so expect to pay more. During the cooler months people are not in their gardens so there is less being done, but there are still the same amount of tree companies working.
So in order to win work they are always willing to drop their prices to make sure they win the job.
Check out the results from Google trends when you type in a term like tree removal or tree trimming. This will give you an idea of demand.

Obstacles around the tree
Having lots of pot plants or garden furniture around the base of the tree being trimmed, is going to add to the time it takes to trim the tree. If the tree surgeon needs to tip toe around a clutter in your garden then it's going to take him twice as long to do the job.
Clearing everything you can from under and around the tree will ensure it will cost you less.
Tree size
This one is pretty obvious, the bigger the tree is, the more it will cost to have it trimmed. Tree trimming cost goes up in scale depending on tree size.
Number of branches
This is going to be a double edged sward as it's not just the number of branches, but also the size of the tree and branches being pruned. This particular factor is ties into all of the factors combined. In general, the greater the number of branches being pruned the more it is going to cost you.
Tree species
The factor most do not think about is the type of tree being pruned. This is closely related to the form the tree takes, including natural branch distribution, sizes and how easy they are to remove.
A pine tree will generally have small branches that are easily removed. An
Oak tree on the other hand will have very large branches. Removing 3 branches from a pine will cost substantially less than removing the same number of branches from an Oak tree.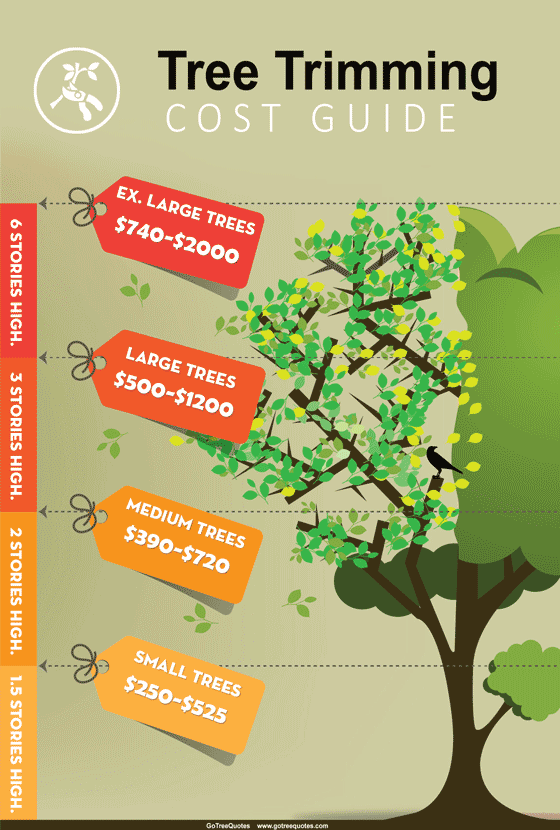 When is the best time to trim for tree health?
As a general rule of thumb, towards the end of winter is generally best. When you remove a branch, you leave a large wound that the tree then needs heal. This is a very slow process and a race against time for the tree. If it is done too late in the spring or summer, there is not enough time for the tree to begin the healing process before winter sets in.
This can allow pests, water and rot to set in.
If a tree were to leave a wound open for too long, it would allow bugs to borrow in, water to seep into structural timber and the possibility of rot. The tree really does need to heal the wound as soon as possible.
So in my opinion, late winter is the best time to have your trees trimmed.
Best priced tree trimming services near me
Finding the best priced tree trimming service near me is not always as easy as knowing who is cheap. It's all about timing.
As explained above, companies are forever adjusting their prices depending on how much work they have on. If they are busy, they will charge more. Getting them in a slow period for their business will catch them when they are a little more desperate for work.
So how do you find the ones that are charging cheaper price now?
You can use GoTreeQuotes FREE quote request service.
We keep track of local companies' prices in real time by asking every customer who receives a tree trimming quote, who was the cheapest service?
We keep a running compilation of whose hot and who's not in your local area.
When you fill in our 2 minute form, we ask the 3 local companies voted best priced to give you a free estimate on your trimming job.
Just fill in the 2 minute form here, let us know a little more about your trimming job and we forward your tree job details onto those 3 closest and best priced companies for pricing.
Cost to have a palm tree trimming
The cost to trim a palm tree varies depending on height, palm type and number of trees being pruned.
For a group of 10 palm trees of the same size needing trimming you would expect to pay between $350 and $650. It will depend on how tall they are and how good the access is for the tree trimming service.
DIY tree trimming vs. professionals
Tree trimming can be very dangerous. The bigger the tree to greater the risk of injury.
As a general rule of thumb when attempting to trim your trees is if you cannot reach the branches with a step ladder, then you are probably best not attempting it at all. Get a professional and certified arborist in to do the job.
Yes, you will save yourself quite a bit of money trimming a tree yourself. Professional tree trimming services can be expensive, but safety should always come first.
Shrub trimming prices
A shrub generally refers to anything plant smaller than 10 feet that has multiple shoots rather than 1 main trunk. These can be quite easily trimmed yourself.
If you were after a professional service to trim these trees, it is not going to cost you much. Anywhere between $50 and $150 should cover it.
Price to dead-wood a tree
The removal of dead limbs is critical to maintaining healthy trees on your property, as well as to public safety. Even a small branch falling from a tree can gather quite a bit of speed and have devastating results.
It is always worth keeping an eye on your tree and if dead branches are spotted, call a local tree trimming company to give you a cost estimate to remove those dead branches.
If your tree has totally died, it might be a good idea to remove it. Dead trees should be removed as they are a hazard.
FAQs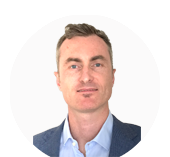 Author: Ben McInerney – Ben is a qualified arborist with 15 plus years of industry experience in Arboriculture. He ran a successful tree service before turning to writing and publishing. Ben is dedicating to providing users with the most accurate up to date information on everything trees.


Enter the location of your tree job