After years of trimming a palm tree, it tends to become rough and unsightly. Palm tree skinning is a great way to restore the aesthetic appeal of your palm trees. Not only does it increase curb appeal, but it also reduces its vulnerability to pests who like to live in the palm trunks.
Palm tree skinning can cost as little as $80 or as much as $1,250. It depends on the size of the palm and the thickness of the trunk. The average price however is $325.
Should you skin palm trees?
Yes, you should skin palm trees. This is because it improves the aesthetic appeal of palm trees. And when you consider the health benefits of palm trees, there is every reason why you should never skip skinning palm trees. This is especially so given that skinning is an affordable tree care routine.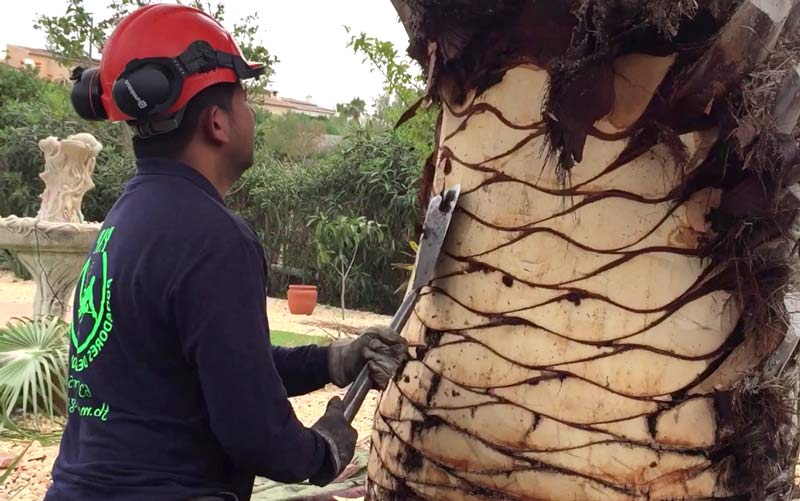 Can I skin a palm tree myself?
Yes, you can skin a palm tree yourself, however, it is usually advisable that you let a palm tree expert handle it. This is because it is an inherently dangerous process if the only access is via a ladder.
Another reason why hiring an expert makes much more sense has to do with costs. The skinning process requires special tools. Sometimes, hiring an expert who already has the tools and knows how to use them is a more affordable option than buying or hiring the tools yourself.
Featured and Trusted by:




Cost calculator for tree services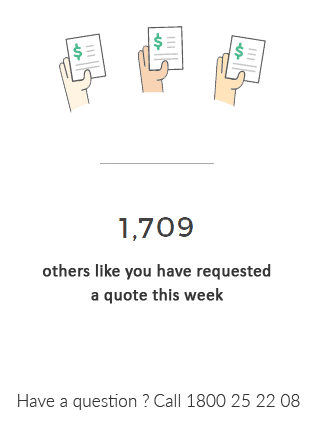 What tools do I need to skin a palm tree?
In order to skin a palm tree, you need to be armed with tools that will make your work easier. This is a list of basic tools that are needed for palm tree skinning.
Pruning chainsaw or hand saw
Skinning knife
A bucket lift or Extension ladder
Disinfecting bleach solution
Gloves
Safety eye goggles
Is skinning bad for palm trees?
No, skinning is not bad for palm trees.
In fact, it is beneficial to palm trees. This is because it reduces their susceptibility to getting affected by extreme weather conditions or pests.
And there is also the fact that fronds sometimes consume some of the tree's resources. Therefore, after periodically trimming the palm tree and years of dead frond build-up, cutting them away helps to ensure that the tree has more resources to not only survive but also thrive.
Use this free service to find a tree expert near you
If you have a palm tree that needs skinning, the first thing that you should do is visit GoTreeQuotes.com. It offers a free service that quickly matches you with the top-voted local tree care experts in your area.
Using the website, you can get 3 estimates fast by real certified experts in your area in just 2 minutes. Here is how it works.
You scroll to the top of the page and enter your Zip code.
Answer questions about your palm tree skinning needs.
Your details will be forwarded to three local experts.
You will then receive a price estimate for the job and some friendly advice.
IMPORTANT: There is no obligation to hire. This is a free tool and service to be used at your pleasure.