Trimming is essential to a tree's wellbeing. But there is a limit as to how much of a tree's branches you can trim off.
If you trim a tree too much, it will start showing signs of poor health. It may start developing water spouts, prolific epicormic shoots (suckers) on the trunk and branches, brown leaves, weak branches, and a dying trunk. It can even die.
Here is everything that you need to know about tree trimming, and what happens when you trim too much.
Yes, you can trim too much of a tree.
As a general rule, you shouldn't prune more than a third of the canopy of your tree. Any more and you will be over-pruning it.
Doing so is something that will definitely lead to poor tree health. This is because you will be denying the tree a major part of its food production system.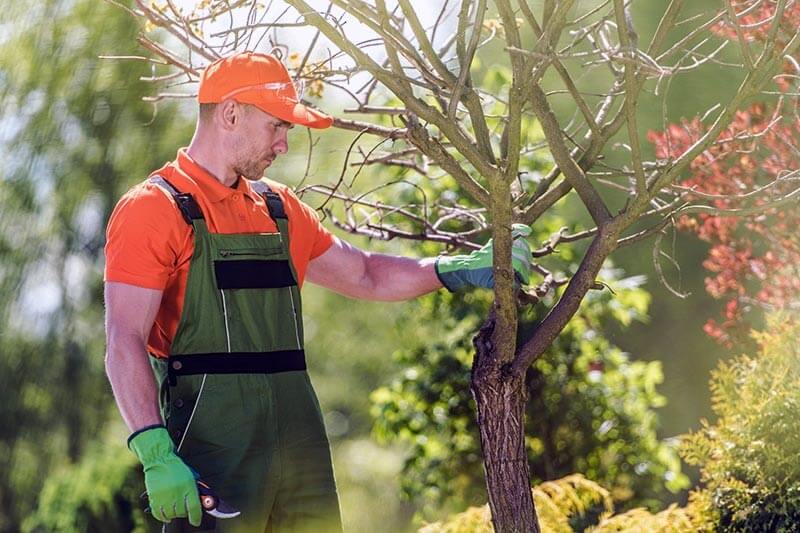 What happens if you trim too much of a tree?
The following is what will happen if you trim a tree too much.
It will start developing a lot of sprouts
This will happen because the tree will be in a rush to replenish the foliage. The resulting effect will be excessive sprouting.
It will grow weak branches
Trees typically take time to grow branches. But since over trimming tends to cause a drastic drop in food-making resources, the tree usually goes into emergency mode. It will try to build up its food production system as fast as possible. And unfortunately, this often leads to weak branches and leaves.
It will become infested by pests
Over-trimming creates a lot of open wounds. These wounds often serve as pest magnets. This is because wounded areas are devoid of any of the tree's protective cover. Therefore, it shouldn't be surprising for an over-trimmed tree to become infested.
It will become susceptible to tree infections and diseases
Over-trimming is stressful on a tree. It makes a tree less capable of defending against tree infections and diseases. As a result, the tree becomes vulnerable to attacks. And so an over-trimmed tree is likely to show signs of sickness.
In some cases, the tree may be unable to recover from the trauma of too much trimming. In such cases, the tree will simply die.
What should you do if your tree is trimmed too much?
Over pruning is bad for a tree. But this doesn't mean that it is a mistake that is not fixable.
If you have an over-trimmed tree, here is what you should do.
The first step is to consult a tree expert. The main goal of the consultation is to find out whether it is worth trying to rescue your tree.
Some trees can easily survive extreme pruning. Others can't. And the chances of survivability also depend on the degree of over-pruning.
These are things that an ISA-certified arborist will be able to know. And so based on your tree's condition, they can tell you whether a health restoration project is worth the time and effort.
As the tree is trying all it can to recover from the trauma of over-trimming, it will need all the help that it can get. And since moisture is essential to the recovery and healing process, watering it will really help to improve its odds of surviving.
Provide it with sufficient nutrients through fertilization
Nutrients provide the building blocks for new tissue. They also help to strengthen a tree's immune system.
Therefore, providing it with all the nutrients that it needs will not only help in its defense against pests and infections, but also speed up the recovery process.
Thin the tree where necessary
As the tree regains its strength, you will eventually have to thin it out. This is because while the water shoots may have been essential to the tree's initial survival, leaving them in place will lead to an uneven and weak canopy.
Thinning allows you to get rid of these weak growths. And with time, it will help to establish a strong canopy.
Given that over-pruning is traumatic to a tree, the steps that you take to help it recover from this trauma will play a significant role in determining whether it will survive the experience. And taking the above steps will go a long way in improving the chances of survival.
What other trimming mistakes should you avoid?
When pruning, there are things that you should avoid doing if you want to ensure that you don't harm your tree.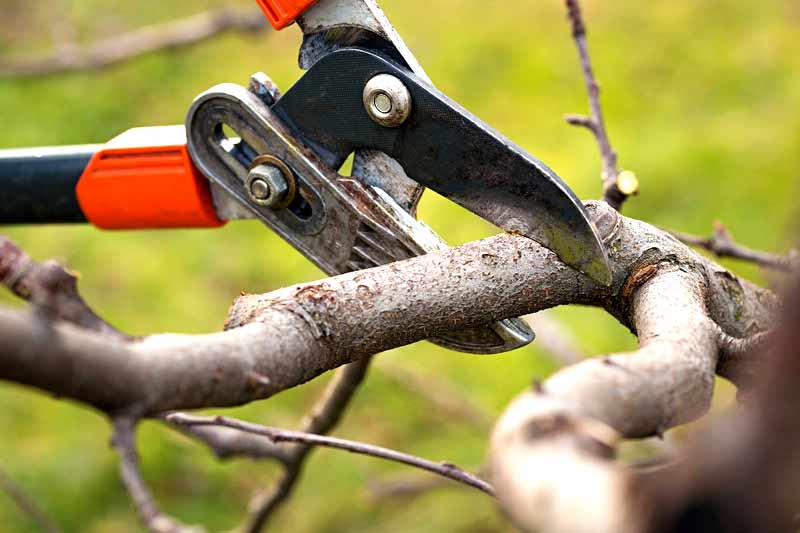 You should avoid trimming at the wrong time
Trimming adds stress. Therefore, you should time your trimming in such a way that the tree incurs the least damage. You should also ensure that you give the tree enough time to recover.
Therefore, you shouldn't trim your tree during summer. This is because it is the season in which the tree has the most foliage. And also, after trimming, the tree won't have enough time to recover as the stressful seasons will be just around the corner.
Using dirty pruning equipment
When you trim a tree's branches off, you are literally creating open wounds. Therefore, if you are using dirty equipment to do this, the chances of these wounds developing an infection will be high.
Pruning during the warmer months
Some areas are prone to diseases like Dutch elm and oak wilt. These diseases can easily spread from tree to tree, especially during the warmer months.
Therefore, if you live in such areas, it will be a bad idea to trim your tree in the warmer months as it will make them more susceptible to disease attacks.
Bad pruning cuts create unnecessary wounds. They expose the tree to unnecessary injury. And they also increase the likelihood of infections and pest attacks.
Therefore, when pruning your tree, you should avoid making:
stub cuts
heading cuts, or
flush cuts