Step 1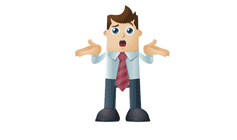 Answer a few questions
about your tree job.
Step 2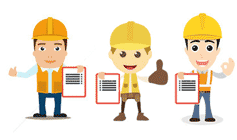 Within seconds, get matched
with top-rated local pros.
Step 3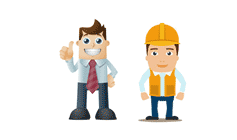 Compare quotes and choose the
best pro for the job.




How Much Does Stump Removal Cost?
The cost to remove a tree stump will depend on a few factors including stump diameter, type of timber/ tree, access for the grinding equipment, and obstacles to avoid.
The average cost of stump removal is $150. Although the price ranges from $75 right up to $600 for a large stump.
Below we go into a little more detail about cost by size and other factors.
Stump Removal Cost by Size
| Stump Size | Size | Low | High |
| --- | --- | --- | --- |
| Small stumps | 6" - 10" | $75 | $120 |
| Medium stumps | 10" - 20" | $90 | $210 |
| Large stumps | 20" - 30" | $190 | $330 |
| Extra large stumps | 30" - 50" | $330 | $600 |
Small Stump
A small tree stump 6" – 10" (15 – 25cm) would cost you about $75 to remove. Normally stumps are ground down to a depth of 12″ below ground level.
Medium Stump
A medium-size tree stump 10" – 20" will cost you between $90 and $210. The variation in price takes into consideration the type of timber (palm or hardwood) and ease/ difficulty of access.
Large Stump
A large stump would be one anywhere from 20" – 30". Quite a bit of work goes into removing a stump of this size and will cost between $190 and $330.
Extra Large Stump
A stump 30" – 50" which is a bit of a monster will cost you $270 – $600 for complete removal. It is important to remember once a tree stump has been removed with a grinding machine, there is a lot of leftover shavings that need to be shovelled out, plus the whole area levelled out. It is time-consuming and this adds to the cost.
Is tree stump removal necessary?
To be honest not really. A lot of homeowners opt to leave the stump where it is and turn it into a garden feature.
As you can see from the above prices, keeping your tree stump can save you quite a bit of money, but what exactly can you do with them to jazz up your garden?.
If planned correctly, some great uses for a tree stump are:
– Small sitting table
– planter box
– Birdbath stand
– Garden stool or chair
Here are some other great ideas for the tree stumps.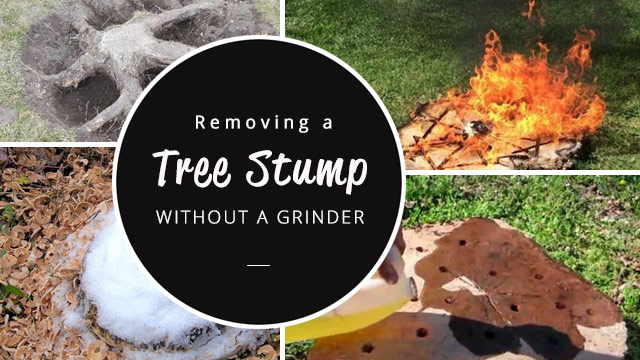 How far down should you grind a tree stump?
Typically a tree stump is ground down about 12 inches. You can request that your stump is ground down further, but generally 12" is sufficient to remove the whole stump and leave you enough room for replanting something in its place.
Note: It is always a good idea to know where your underground services are before you start. If you have water taps of gas pipes in the vicinity, it might be a good idea to either leave the stump where it is or grind it just below the surface.
Will stump grinding kill the roots?
This really depends on the tree you are removing. If you are removing a willow tree for example, you can bet your bottom dollar the roots will continue living and send up scores of suckers all over your lawn.
A good way to avoid this is, after you have your tree removed, poison the stump first, let it sit for a couple of months to make sure it is completely dead.
Once you grind the stump, your connection to the whole tree will disappear, so if the tree is still alive underground, you don't know where and it is very difficult to access and kill the roots.
Pro tip: If you have already removed the stump and do have some suckers coming up, you can snip the top off them and paint it with a 1:1 mix of Round-Up. This will send poison back down the roots and poison them. Repeat this process until there are no more suckers.




Cost calculator for tree services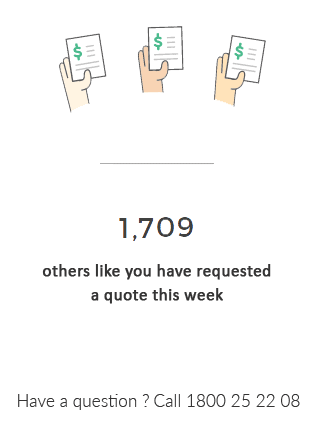 What happens to roots after stump grinding?
After you have removed the stump the roots will die (if you're lucky) and rot out. This will take a few years, but eventually, they will break down into the earth and become compost for other trees.
If you have surface roots, you can ask your tree service professional to also remove those, but anything underground will remain there until it breaks down.
Can a tree stump grow back?
Yes! You need to take precautions to make sure your tree stump does not begin to sprout suckers once the tree has been removed. In a lot of cases, the tree will just die, but some species of trees are more resilient than others and can easily regrow.
You will need to read up on ways to kill a tree stump here or refer to the popular methods below.
How do you stop the tree from growing back?
There are a few different ways to kill your tree stump once the tree has been removed.
The first one is Round-Up – Most should be familiar with this as a very common poison. Simply mix up a ratio of 1:1 Roundup and water and paint it around the outer edge of the tree stump. This needs to be done within an hour of the tree being but down before the Phloem or xylem (the veins of the tree) close up.
The next method is to use Epson salts – Mix up Epson salts in water at a very strong ratio of 1:5 and pour on and around the tree stump.
The way a tree sucks up water naturally is due to their roots having a very high salt content. The process happens via osmosis. By making the concentration of salt outside the roots stronger than inside, the osmosis will happen in reverse sucking all the water out of the tree killing it.
The last method is copper nails – Take 6 – 12 copper nails and hammer them into the base of the stump. Copper is poisonous to trees and will kill it. This one works well but does take a lot longer than the first two. I would consider doing this in conjunction with one of the above methods as an "insurance policy".
Will tree stumps attract termites?
Dead timber like tree stumps will attract termites, beetles, ants and other insects. Termites have a way of finding their way into your home, so if you do want to keep your tree stump, make sure you treat it with a liquid termiticide.
Black ants and white ants do not get along, so if you have a healthy number of black ants in your garden naturally, they will keep the termites at bay.
Can I DIY stump removal to save?
Many people opt to remove the stumps themselves. This is a great idea, depending on the size and number of stumps. If you have a large stump or a large number of stumps, then it is probably worth hiring a stump grinder from Home depot and doing it yourself.
If it's just a small job, you are best getting someone in.
The cost of hiring a stump grinder – This is the main thing you need to take into consideration when looking to remove stumps yourself. It will cost $150 + to hire a grinder to do the job. If your local tree service is quoting you a similar price to remove the stumps for you, then it is probably not worth all your effort to do it yourself.
Does tree removal price normally include the stump?
Generally, tree removal and stump removal are quoted as two different tasks and quoted separately. You can ask your tree service to give you a price for the lot, but in his mind he is working out the price for both jobs separately and just adding them together.
Ask for separate prices – If you are looking to save some money in the short term, you can ask your local tree removal services to quote the removal of the tree and stump separately. This will save you a few hundred dollars. You can then decide to remove the stump at a later date.
Additional cost factors for stump removal
There are a few things that can increase/reduce the cost of stump removal. We have listed them below.
Palm stumps
The good news about palm tree stumps is they are super easy to remove and will cost you about half the price of a regular stump. Because the timber of a palm tree stump is so soft, the grinder just eats straight through it saving the stump service lots of time and you lots of money.
Access to stump
If your tree stump is in your backyard and in a raised garden bed, then it is going to take the stump removal service a while just to get their grinder set up to grind the stump out.
Time is money and the longer it takes the more it will cost.
Some things cannot be avoided like the location of the stump, but you can make it easier to access your property where possible which will affect the price.
Underground services
Below the ground in your front and back yard are lots of services like stormwater, drinking water pipes, gas, and sometimes electrical and fiber optics, so it is important you know where they all are before you start.
IMPORTANT: Most stump removal experts do not take responsibility for damage done to below-ground service they were not made aware of before starting. You can call 811 before you start to get the location of all utilities on your property.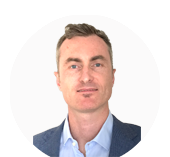 Author: Ben McInerney – Ben is a qualified arborist with 15 plus years of industry experience in Arboriculture. He ran a successful tree service before turning to writing and publishing. Ben is dedicated to providing users with the most accurate up-to-date information on everything trees.