Tree Removal New York
GoTreeQuotes is a free platform created to provide you with up to date information about tree removal cost and regulations in New York.
Each city in New York state has its own set of rules when it comes to tree removal. In most cases, smaller tree can be removed without a permit while larger ones will need a work permit.
To see the rules on your city, scroll down and select your city from the list.
The cost of tree removal varies depending on the size of the tree and ease of access. One of the biggest factors is the tree service you use.
We have compiled a list of the top voted tree services local to you based on 1000's of votes from previous users.
Are these guys the "best and cheapest"?... I think so, but it's impossible to say for sure.
Be rank them based on:
Years in business
Number of reviews
Average review score
To get an obligation free quote from top voted tree services local to you, please fill in the 2 minute for answering some questions about your tree job.
We then forward those details onto the top voted tree services for pricing.
Find a Tree Service in New York by Selecting your City
Tree Removal laws and permits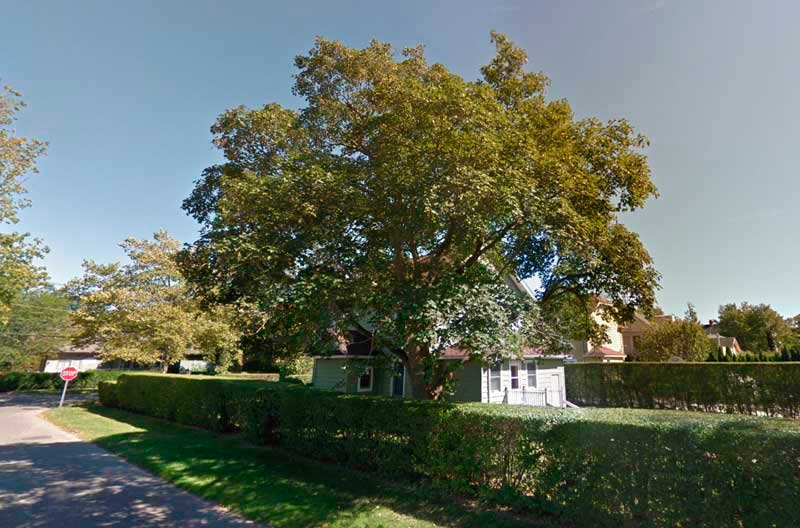 New York has several laws that are designed to control and regulate work on trees. However, the laws vary from one city to another depending on individual city ordinance. To understand, you have to look at information about your city.
We have provided you with a page on tree laws and permits where you can get details for your specific city.
Remember, large trees, in many cases, are protected by the city authority. Other trees protected my include either heritage or significant trees. Make sure you check details for your city in the list below to avoid doing illegal tree work.
Tree Removal Cost in New York
Several variables affect the cost of tree removal in New York. These are factors that are worth understanding when removing your trees. The main one is the size of your tree.
On average, you will pay $900 per tree in New York. However, the cost ranges from $250 for a small tree and can go up to $4,100 for a large tree.
Discussed below is a list of factors affecting the cost of tree removal
Size of the tree – The tree's size will always be the main factor affecting removal cost. The larger the tree, the more you will pay. This is because more time and resources and time is required during removal.
Access – Some trees are easy to access while others are in spots where it will require a lot of time and work to clear the way. In such cases where the trees are not accessible, you will have to spend more.
Time of the year – Depending on which time of the year you are removing your trees, the cost will vary. During dry seasons, the demand for tree service providers is high, which increases the cost. However, during a season like winter, the cost is low due to the low demand for tree services.
The number of branches – Some trees have a high number of branches than others. Other trees have branches difficult to handle. As a result, the cost may vary depending on such cases.
Native trees to NY and interesting facts
In New York, the effort to improve the size of forest cover is high, and they are bearing fruits. The number of trees is quite high, which is a result of the government's initiative to encourage tree planting and preservation.
The state is home to Pinon Pine, which is the state tree. The trees are distributed across the cities in the state. Here is a list of trees native to New York.