Tree Removal Alaska
In this article, you will find out more about tree removal in Alaska.
GoTreeQuotes is a free platform providing information about trees city by city in Alaska including tree removal laws, permits, tree removal costs, and how the right expert near you.
Find a Tree Service in Alaska by Selecting your City
Tree Removal laws and permits in Alaska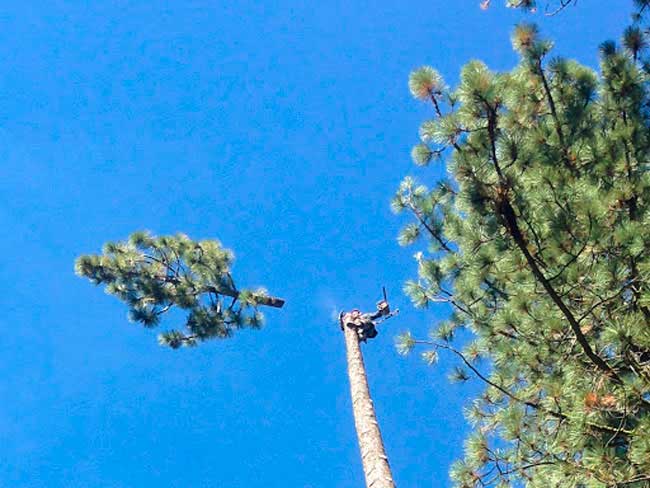 Alaska, like any other state, has its laws and permits on trees. However, these laws may vary depending on which city in Alaska you are. Each city has its tree ordinance, which specific to it.
Looking at our page on laws and permits will enable you to look at your city in Alaska and understand the rules governing tree removal.
Basically, you will require a permit to remove any protected trees in your area. This is because states, cities, and local authorities control the removal of protected trees, which are mostly huge or significant trees in the area.
Tree Removal Cost in Alaska
The cost of removing trees will vary depending on a few factors in Alaska. The main factors are the size of the tree and the location. However, there are other factors worth knowing about.
The average cost of tree removal in Alaska is $900. However, their actual range is from $220 to $3,800. These variations are a result of various factors discussed below.
Tree location – Where your tree is, affects the cost of removal. This refers the accessibility. Tree service companies have heavy machinery that needs passage to access the trees. As a result, the cost can vary.
Size – The size of the tree will affect the amount of time and machines used. As a result, it becomes a major factor affecting the cost of removal.
Obstacles – Obstacles such as buildings or power lines make it difficult to remove a tree. As a result, the cost will increase.
Time of the year – Demand for tree services varies at different times of the year. As a result, there are seasons when there is a high demand; hence prices go high. However, in seasons such as winter, the demand for tree removal is very low. As a result, companies result in lowering their rates to attract more customers.
Native trees and facts
Alaska is a state with up to 127 million acres of forested land, which makes 35% of the whole state. This is also 17% of the forest area in the United States. The state has 3 forest regions and 8 communities.
The state tree is Sitka Spruce. These are many forests home to this species of trees. It is also the only known specimen, and it is sacred to the native people of Alaska, carrying a lot of meaning to the community.
You will also find 7 different tree families in Alaska. There are a few invasive plants that you can find in their state invasive plants list.