Tree Removal Rhode Island
GoTreeQuotes is a free service providing you with all the relevant information you need on tree removal the cost, laws or permits tips and how to find experts on Rhode Island. In this post, you will find all the cities in Rhode Island and relevant, accurate information about trees.
To save time and money, we can match you with the best priced local tree service on Rhode Island based on 1000's of votes and reviews from previous users.
Just choose your suburb from the list below, enter your zip code and some information about your tree job.
You will then be contacted by local tree services who will provide you with an obligation free estimate.
Find a Tree Service in Rhode Island by Selecting your City
Tree Removal laws and permits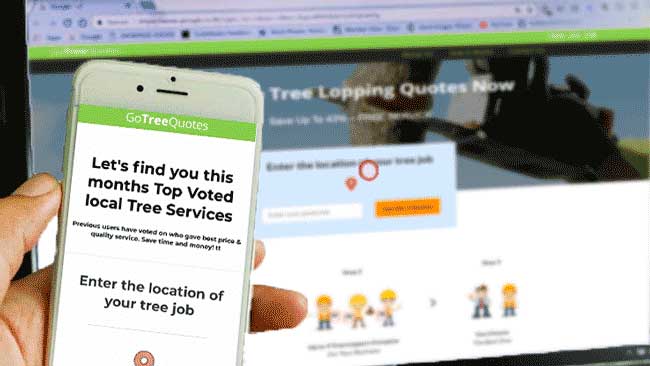 You will then be contacted by local tree services who will provide you with an obligation free estimate.
It is crucial to find out and understand about tree laws in your city to avoid illegal tree removal. However, laws vary from one city to the other in Rhode Island. There is a need to understand laws in your city,
By visiting our page on laws and permits here, you will find accurate information about your city.
Tree Removal Cost in Rhode Island
$850 is the average cost of removing a tree in Rhode Island. For a small tree, you will pay from $220 while for a large tree you should expect to pay up to $3,800.
All these variations are as a result of a few factors that affect the cost of removing a tree. Discussed below are the factors.
Tree species – Many tree service companies charge tree removal depending on the tree species. Some trees species have structures that make it more demanding during removal.
Tree's size – The size of the tree to be removed will always affect the cost. Large trees demand more time and resources for removal. Small trees, on the other hand, take less time and low amount of resources.
Tree service company – The type of company you select can highly affect the amount of money you pay to remove a tree. Comparing different trees is appropriate to make sure you narrow down to the most affordable one.
City – Different cities have a different cost of living. In a city where the cost of living is high, operation there is very expensive, which influences the cost significantly. For example; the cost of removing a tree in California will be different from Michigan.
Time of the year – Tree removal cost fluctuates depending on the time of the year. During winter, for example, when there is a low demand for tree services, the cost reduces.
Native trees of Rhode Island and interesting facts
Rhode Island does not have a very large area covered in forests when compared to some states, but it has a significant number of tree species. There are both naturalized and native tree species that you will find distributed across Rhode Island. Some of them include Red Maple, which is the state tree, Spruce, Pine, Hemlocks and Larches.