Tree Removal Illinois
For information on tree removal price and permit laws for your suburb in Illionis, you will need to scroll down and click on your specific suburb.
Each county and city has different tree removal Ordinances and what tree are protected. You should be careful not to remove a tree that is protected as the fines are quite heavy.
GoTreeQuotes is a free service that can also match you with top voted local tree services based on 1000's of user reviews.
This will save you time and money. Just go to your suburb page, enter your Zip code and answer a few questions about your tree to compare estimates from local services.
Find a Tree Service in Illinois by Selecting your City
Tree Removal laws and permits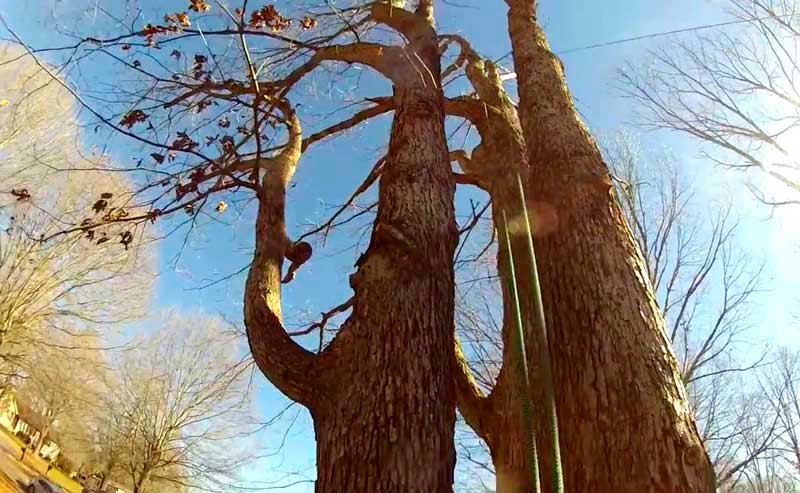 If you are planning on removing trees in Illinois, you have to make sure you familiarize yourself with the regulations first. Illinois is a state with several rules and regulations meant to control work on trees in a bid to conserve the environment.
All the cities in Illinois also have laws on trees. However, the laws are different from one town to the other. This is because of different tree ordinances set by the cities.
Before you remove a tree, it is crucial to find out about tree ordinances in your town. This is why you should visit our page on laws and permits on trees to find out more.
Tree Removal Cost in Illinois
Tree removal in Illinois for a single tree will cost you an average of $877. The actual range in cost is from $225 for a small tree, and it can increase up to $3,980 for a large tree.
As a result, the size of the tree is one of the most significant elements in the determination of the cost of tree removal. The larger the tree, the most you will pay for removal. The size of a tree can be in terms of the number of branches, trunk size or the height.
Discussed below, is a list of other factors that affect a tree's cost of removal.
Tree location – Some trees are located in spots that make it difficult to access. This forces the tree service company to spend extra time and do more work in providing access, and it can increase the cost.
Access to a company – If you are in an area where there are few tree service companies, it can significantly affect the price to go high. However, if you are in an area with many tree service providers, the competition is high, and prices can go down.
Time of the year - During certain times of a year, the demand for tree services is low while in others it is high. Due to this, the cost of removal of trees keeps changing.
Native trees of Illinois
White Oak is the state tree for Illinois. It is a tree species that is distributed in many parts of the state and carries a lot of meaning and history for the people of Illinois.
The 2 national forests and 142 parks are really significant in Illinois. However, it has 4.4 million acres of forest where the predominant type Oak-Hickory. There are other plants, both noxious, endangered and safe ones.