Arborists are simply tree surgeons or doctors who are certified and licensed to take care of trees. They correctly identify trees, and recommend the best way to care for and maintain them. They also identify dead, dying, and diseased trees and give expert advice on whether to remove the trees or not. Arborists also offer tree pruning, trimming, and removal services, among others.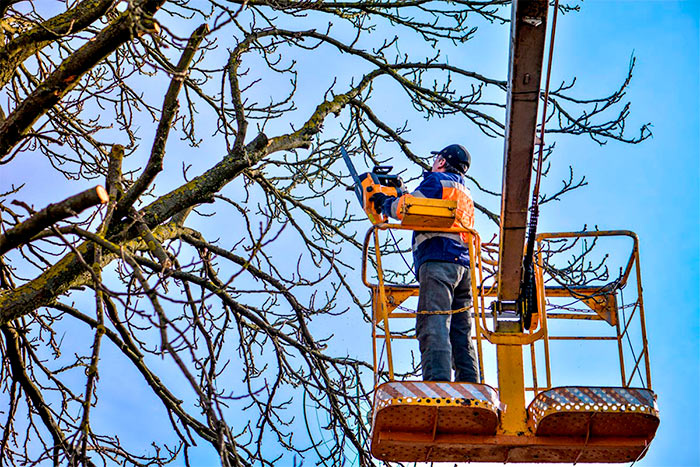 Tree work is highly specialized, and it requires a certified arborist running an arbor tree service to undertake the job. The following are critical factors to consider before hiring an arbor tree service.
Certified in Arboriculture
Any arbor tree service should possess the right certification for the job. There is a huge difference between a certified and a non-certified arborist. This is because a certified professional must have rigorous training and adhere to the OSHA and ISA standards.
License and public liability insurance
Since tree work is risky, all arbor tree services should carry the appropriate license and insurance coverage. The insurance cover is critical because it will cover any damages to your properties during the work. Also, it will cover the arbor in case of an accident.
Online reviews 4.5 + stars
A good arborist should be reputable. Therefore, before you hire a particular service, ensure you find out whether it is reputable. If the company is in your locality, take the time to ask around about its reputation. You will be surprised at how much information you get from your community.
Get 3 estimate bids for best price
When it comes to the cost of hiring an arbor tree removal service, ensure you select the best value for money. Usually, uncertified and inexperienced arborists offer low rates to attract customers. Also, high-end companies may charge extraordinary rates to cover their marketing costs.
Therefore, it is essential to look around and compare several quotes before you pick a service that suits your needs. You should also come up with a budget that will guide you as you look for an ideal company to trim your shrubs or trees.
What do arbor tree services do?
An arborist is a tree surgeon who offers care and maintenance of trees in urban settings. This professional has studied arboriculture, which entails taking care of trees and shrubs.
A certified and licensed arborist performs several tasks that include tree removal, tree trimming, and tree inspections. He/she then provides detailed reports concerning trees and shrubs.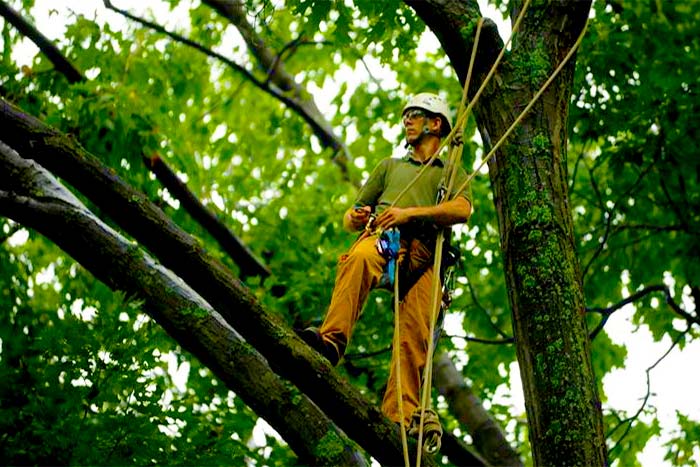 Featured and Trusted by:




Cost calculator for tree services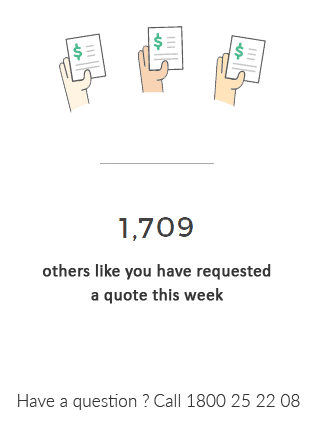 How much do arbor tree services cost?
Arborists undertake various tasks that are priced differently. Generally, an arborist charges $375 to $1500 on average, depending on the task. This cost will also depend on the complexity of the job and the location.
| Service | Average Cost |
| --- | --- |
| Tree Trimming | $871 |
| Tree Removal | $427 |
| Stump removal | $187 |
| Arborist report | $450 |
| Tree inspection | Free to $100 |
Usually, tree arborists do not charge hourly costs and do not have call-out fees or holding fees, among others. Once you contact an arborist, they will give you free quotes over the phone. The service can then come to the ground for an inspection to provide you with the correct estimates.
For this reason, avoid any arbor tree services that charge call-out fees or hourly rates as they may be looking to extort you.
Tree trimming costs can be as low as $75 and as high as $2500, depending on the tree's size and the complexity of the job.
On the other hand, tree removal also starts from $200 and can go up to $5000 if it is large and difficult to remove. Accessibility also plays a role in tree removal. If the place is not accessible, the cost will be high because the experts will have difficulty removing and loading the tree into their trucks.
Get Matched with a Tree Removal Expert in Your State
Finding an arbor tree service near me
There are many ways you can use to find professional arbor tree services near you. These include:
There are so many online-based arborists that you can hire for your tree project. However, you ought to be very careful not to fall into the hands of scammers who have made the internet their home as well. Before hiring tree professionals, ensure you check their reputation, certifications, and licensure.
There are several tree services that can help you locate an experienced arborist near your locality. For instance, the Go Tree Quote will match you with the best-priced and most experienced arborists near you for free.
You only need to provide your contact details, and the kind of work you have and the service will give you three matches of the best arborists near you.
This is one of the best and easiest tools to find reliable tree services first. Your neighbors, family, friends, and colleagues can give you referrals of arborists they have worked with recently. This will help you locate a reliable expert quickly.
However, you must ensure the professional you find interests you because different people have different tastes and preferences.
This is another quick way to find arborists near you. Your local tree council will have a list of registered local arbor tree services. So, you can go down to the office and request the list of these professionals. This way, you will be sure that the arborists you find are experienced and certified.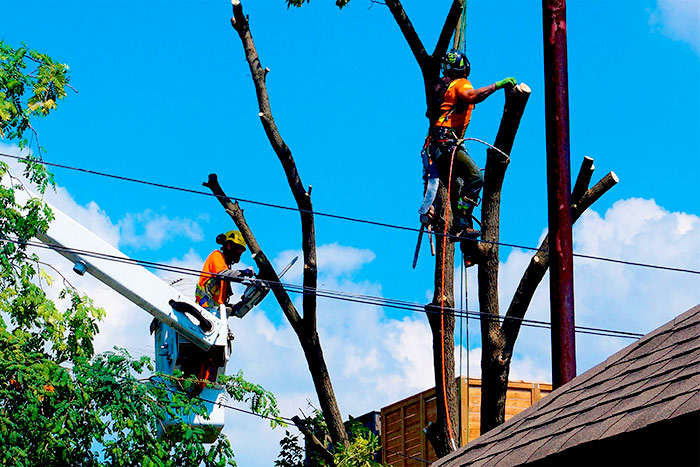 Should I pay attention to reviews of arborists?
Yes, they are essential, but Facebook reviews are less important. Mostly they are friends of the business posting reviews.
You can visit the websites of the arborists and go through their reviews and testimonials. Also, you can check their linked-in page and other social sites the professionals might be registered with.
Although this sounds like an additional task, it is essential because you will have an overview of the arbor tree service before you hire it. If possible, you can contact some of the previous customers over the phone and ask them about their experiences with the company.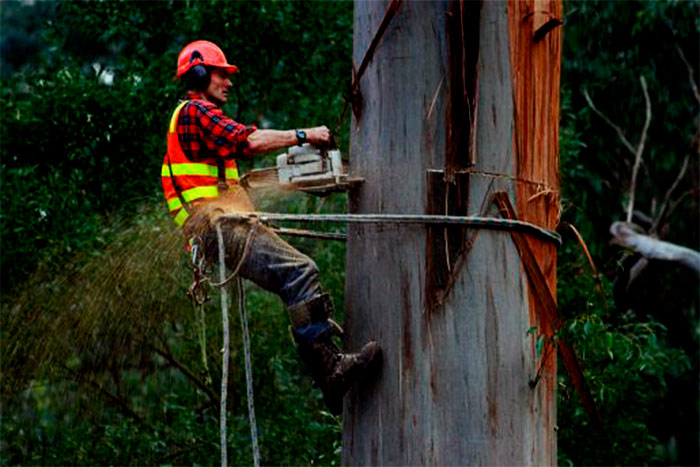 Should an arborist be a member of an association?
Yes, an arborist needs to be a member of an association. After completing your arboriculture studies, you should look for a relevant industrial body to register with.
When you are fully registered with a relevant and renowned industrial body, it will be easy for you to attract potential customers. You will also have an opportunity to refresh your course after every few years if the organization you register with offers that service.
Every industrial association has its own rules and regulations as well as membership fees. So, ensure you look for a local body and register to be a full member to make it easier for clients to find you. More so, most clients prefer hiring arborists who are registered with local bodies because they feel are more experienced and qualified.
What credentials should an arbor tree service have?
Arboriculture certificate- any professional arborist must have an arboriculture certification from a relevant organization. The International Society of Arboriculture (ISA) and Tree Care Industry Association (TCIA) are the most reputable arboriculture certifying organizations. However, these organizations do not offer lifetime membership, and the members must meet all the requirements by undertaking ongoing education.
Public liability insurance- Professional arborists need public liability insurance before they begin practicing. This insurance is essential because it will cover your company in case you damage the homeowner's property. Also, the insurance will cover you in case of personal injuries and accidents.
Without public liability insurance, you may be forced to pay all damages you cause to the homeowner's property. You will also foot all the medical bills in case of personal injuries or injury to another person.
License to practice in the state or city-most states requires arborists to have a license to practice in their cities. If you wish to operate as an arborist and carry out tasks such as tree removal, tree trimming, and providing arborist reports, you must have a Certificate III in arboriculture.
More so, you must present your certification and public liability insurance to your local authorities before they give you a practicing license. The licensing requirements vary from state to state. Therefore, ensure you find out what requirements you must meet in the state you intend to work in.