Before you remove a tree, it is essential to get estimates of how much it will cost.
How much you pay for tree removal depends on its height and the species of the tree. Estimates will vary between $3500 to $5,000 on average. There
The time of tree removal may also influence the final cost of tree removal. Other factors involved may also determine the final cost of tree removal.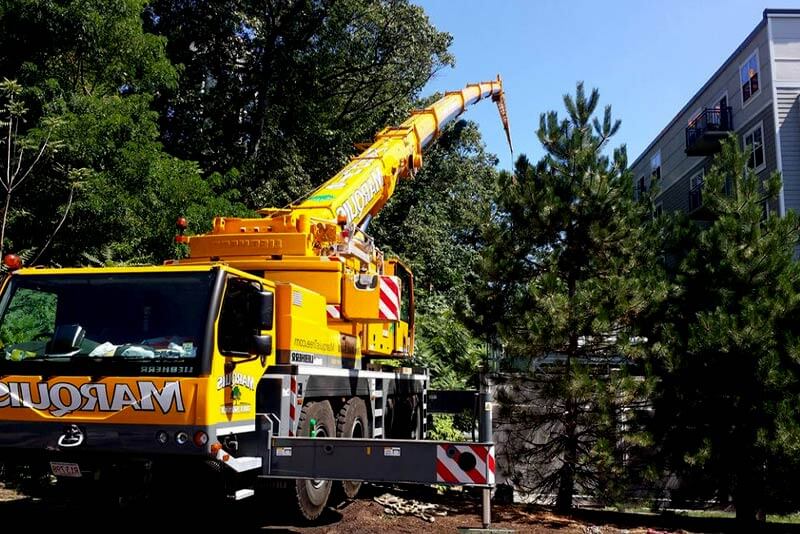 I've worked in the tree services industry for the last 15 years and I've since turned my attention to helping homeowners get the best price on tree service.
Access is a big one. Imagine you have two identical trees. One in your front yard with clear access for heavy equipment, and one right down the back with only a side gate for access. The tree in the beach yard can cost double. If you are able to give tree services access via a neighbor's yard or other, then you can save hundreds or thousands with this tip alone.
Skip the expensive companies
It's all about knowing where to look. When you search for "tree service in [your city]" you are going to get a list of 10 companies all paying a lot of money to be on page one of Google, or up the top of Yellow Pages, Yelp, etc. These companies have a large marketing budget and charge accordingly.
You are best scrolling down and skipping the first 10 – 20 results and phoning companies that have a web presence but are not spending too much on marketing.
Tree services are seasonal. If you get your tree removal estimate in winter, it is bound to be 10 – 15% cheaper right off the mark. The reason is tree services don't have a lot of work on them, so they need to bid lower to win work. Lots of competition and very little work to go around means better prices for you.
If you find yourself with a large tree in your backyard and poor access, ask for a tree removal access for complete removal and another estimate to remove just the branches and leave the trunk and branches cut up into firewood.
Then take a phone and list it on Craigslist or eBay. People will pay you to come and haul it away. You will save on your estimate and recoup some money when you sell it.
Who are the hot tree services now
If you're short on time and want to skip all the research yourself, GoTreeQuotes is a free service that can match you with the best priced local companies.
Previous users have voted on who is hot right now and we can ask those companies to give you an estimate on your tree removal job too.
No hard sales, just friendly advice and great prices!
Scroll to the top and enter your zip code.
Answer a few simple questions about your tree job
Three local tree removal experts give you an obligation free estimate on your tree removal job.
Estimated Costs For Tree Removal
| Size of The Tree | Height in feet | Cost of Removal |
| --- | --- | --- |
| Small | 10 - 15 | $250 - 600 |
| Medium | 15 - 25 | $600 - $1,000 |
| Large | 25 - 60 | $1,000 - $2,500 |
| Extra large | Over 60 | $2,500 - $5,000 |
Factors That Determine Estimates for Tree Removal
The taller the tree the more it costs to remove. Trees are categorized by size. The categories include small trees whose height does not exceed 15 feet, medium trees that are up to 25 feet, then large and extra large trees that are over 25 to 100 feet in height.
The taller the tree, the more difficult it is to remove. A tall tree has more branches than a shorter one. Therefore it will take longer to remove it safely. You can expect to pay $300 to $500 for small tree removal. Large trees can cost up to $4000 to remove.
Different types of trees have varying costs for removal. It depends not only on their height but also on their structure. It will cost the same to remove different types of trees of the same height. However, the structure of the tree may determine the difference in the cost of removal.
There are trees that grow tall while their trunks cannot support the weight of a climber. Therefore, removers will need specialized tools to cut the branches making the removal more complicated. Consequently, it may increase the cost of removal.
Also, it may take longer to remove trees with larger and harder trunks which impacts the cost.
Trees that are easier to access are easy to remove. If the tree you want to be removed grows alongside tall buildings, it may be difficult to remove. If there are other obstacles around it, they may make it difficult to reach. The harder it is to get to the tree, the higher the removal cost.
A healthy tree is a strong tree. It takes more time and requires extra care to remove a healthy tree. Therefore, it will cost more.
A diseased tree is weak and a risk to other trees. It needs to be removed as soon as you notice it is diseased. Its state of health weakens the trunk and makes it easier to remove. It will cost less to remove a diseased tree than a healthy tree,
It costs less to remove a fallen tree when there is no accident or injury. All that is needed is for the tree to be uprooted and moved. The service may cost you up to $300.
However, you will pay more for emergency tree removal. Emergency removal is needed when a tree falls on a car or property, or it leans too close to a building. It is needed to avert injury or property destruction. Depending on the situation, you may pay up to $5,000.
The number of trees you want to remove also determines how much you will pay. The density of trees on a piece of land determines how much you will pay for their removal. The more wooded a plot of land is, the more you will pay to remove the trees.
On average, it costs $700 to $2,300 to remove trees in a lightly forested acre of land. Where the trees are denser, it costs $3,000 to $6,000 to clear them.
You can DIY tree removal. All you need is the skills and tools to remove a tree. You can hire the tools you need from a home improvement store. The longer you keep them the more you pay.
Tree removal is a risky task. Therefore, it is best if you hire professionals to do it for you. They have their tools and you do not have to be there while they work. Further, they may offer additional services such as stump grinding, cleaning, and debris removal.