Compare Tree Removal Estimates Now
Save Up To 43% - FREE SERVICE


Get a quick, easy and affordable price

Step 1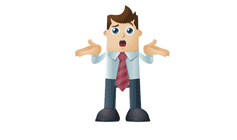 Answer a few questions
about your tree job.
Step 2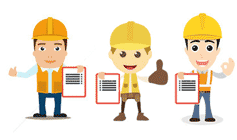 Within seconds, get matched
with top-rated local pros.
Step 3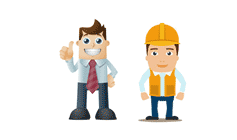 Compare quotes and choose the
best pro for the job.




How to save a sick or dying tree
Last updated: 28 May 2021
If you notice the tell-tale signs early a tree that is sick and dying can be saved and brought back to life.
There are 4 steps you need to take in order to save a sick and dying tree.
1. Identify the issue is any and amend
2. Prune 30% of the tree's foliage
3. Implement a watering program
4. Fertilize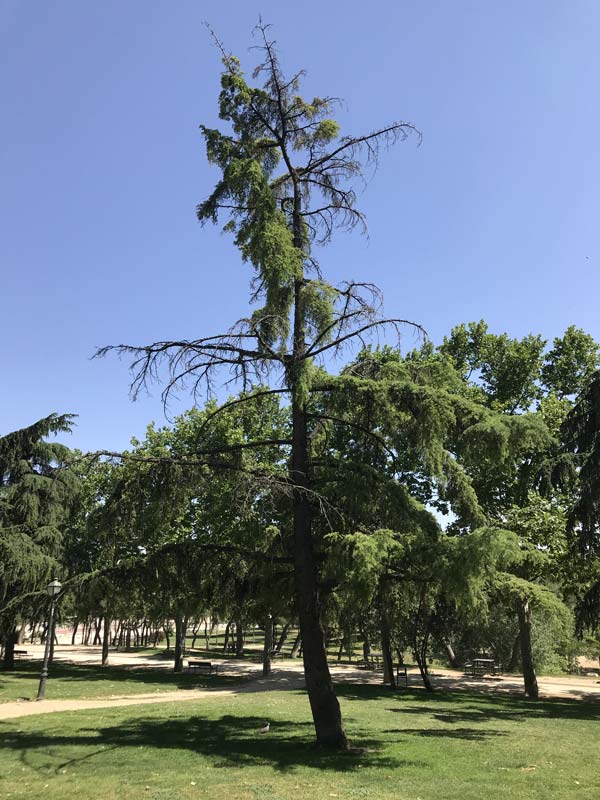 Identify the issue
This is pretty broad, but let's talk about some of the main reasons a tree will make a turn for the worst.
a. Change of environment – A tree can adapt to the most reasonable conditions and grow accordingly. If their environment were to suddenly change it can cause issues.
i. Compacted soil – Have you recently changed the environment around the base of the tree? Paved the area, started driving the card under the tree which has compacted the soil? This can reduce the water and air uptake of the tree's roots.
ii. Contamination – This can be in the form of oil spills or other chemicals around the base of the tree, or a less obvious one is pouring Draino or other chemicals down a drain and not knowing the tree roots are tapped into that drain.
b. Pest infestation – This is a sign your tree has been sick for a while. A tree's natural defence against burrowing bugs is sap. When a tree is healthy it produces good amounts of sap that drown any potential attackers. When a tree is sick, these guys can get in there and make things even worse.
There are many different types of pests such as moths, caterpillars to borers. Here is a list of the most common pests in trees.
c. Disease – This can strike on many fronts, but mostly it will be a fungus or bacteria. There are many different types of' diseases that affect trees.
Moderate prune of 30% foliage
This is a BIG one. By removing 30% of the tree's foliage, it's like giving antibiotics to the tree. Or taking 30% load off a truck that is struggling to drive up a hill. It gives the tree a massive boost as it can now focus its resources on the remaining branches.
One of the major reasons a tree will get sick is through a lack of water because of a drought. A moderate prune will allow it to survive on a lot less water.
Pro-Tip

In some cases, your tree might be too far gone to save and removal is required. To get an idea of the price, please check out our tree removal cost guide here.
Implement a watering program
Depending on the size of the tree, you may need to leave the hose running at the base of the tree very slowly overnight every 2 weeks or so. This will soak the ground and allow the tree to take up good amounts of water.
Smaller trees will not need so much and will most likely bounce back a lot quicker.
Fertilize
I always prefer the natural approach when fertilizing rather than chemicals. Using horse manure in your garden around the dripline of the tree, or thinly raked through your lawn (if that is in the drip zone) and watered in will give the tree a real boost.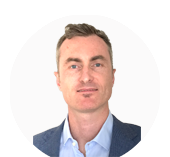 Author: Ben McInerney – Ben is a qualified arborist with 15 plus years of industry experience in Arboriculture. He ran a successful tree service before turning to writing and publishing. Ben is dedicated to providing users with the most accurate up-to-date information on everything trees.




Cost calculator for tree services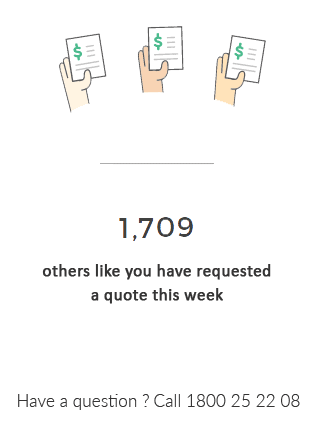 How can you tell if a tree is dying?
Can a half dead tree be saved?
Is my tree dead or dormant?
Can I cut down a dead tree on my property?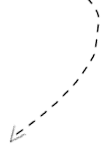 Enter the location of your tree job




LOWEST PRICE GUARANTEED
We're that confident you will get the best quality tree
service at the lowest prices, we 100% guarantee it!

SAVES YOU MONEY
3 local tree services all voted as having the "best price
quality of service by previous users", will quote your job.

SAVES YOU TIME
We have done all background checks so you don't have to.