How much you pay to clear land depends on several factors. Among the most important factors to consider when clearing is the land size. It costs more to clear a large piece of land.
You will pay $1,550 to $2,700 or $0.85 per foot to clear a ½ acre of land. How much you pay will depend on the condition of the land. You will pay more to clear a lightly or heavily wooded plot.
Depending on the condition of your land, you may pay more to clear it.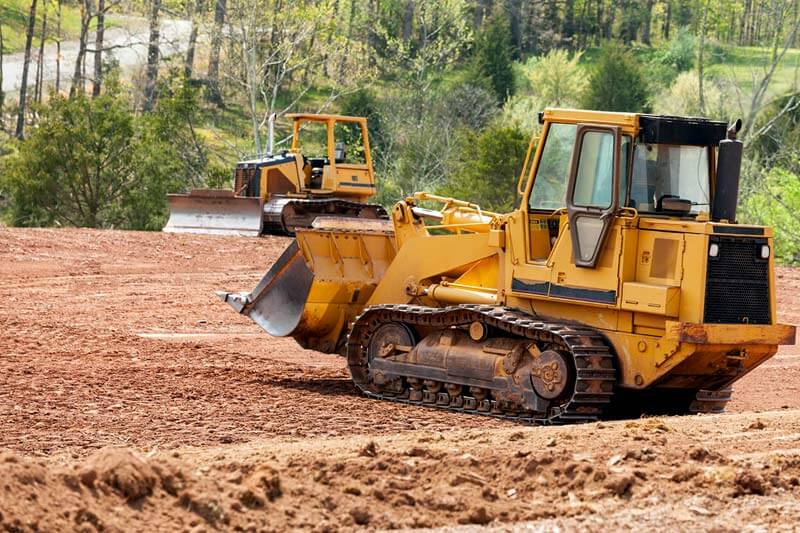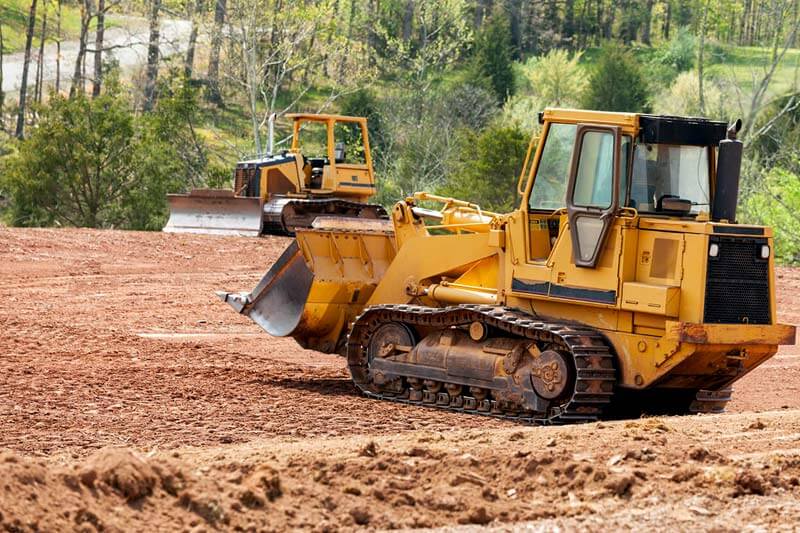 Factors that affect cost of clearing land
Size of the land. The larger the land the more you pay for clearing.
Land gradient. You will pay less to clear flat land than sloping land.
The presence of trees and properties. Tree removal will be charged separately from clearing. More trees on the land mean you will pay more for clearing.
The density and size of trees on the land.
Time of the year. In summer, there is a high demand for land clearing services. Thus, prices are high. Hire a clearing service in the low-demand season to save money.
Presence of rocks, bush, and tree stumps. These make the clearing process slower and require more labor which increases the cost.
Additional services such as grading on land preparation for a building.
Current use.
Accessibility
Disposal of waste vegetation.
Cost to clear 1 acre of land
The cost to clear a full-acre lot is generally about double that of a half-acre, but it will depend on the number and size of trees as well as the undergrowth.
The cost to clear 1 acre of wooded land is $6,000 – $12,000. 
Hiring the right company with heavy equipment is the key to getting a great price on land clearing.
Importance of land clearing
Land clearing is the process of removing plants, trees, and property from land.
It is done to prepare land for a different use than it is currently used for. It prepares land for new buildings, planting, and sale.
Excavators and bulldozers are some of the tools used for land clearing. Besides land clearing professionals, you may also need demolition experts to bring any buildings down.
Land clearing also involves tree stump removal, mulching, debris removal, vegetation clearing, and tree felling.
Clearing land makes it easy to use.
What you need to know before you start land clearing
Here are factors to consider before you start land clearing.
Permit requirements. Depending on where you live you may need a permit to clear your land. Check with your local authority office if you need a permit for land clearing.
Confirm that you will not cut down any protected trees. Different states may have protected trees that should not be cut down. Make sure you do not cut down protected trees when clearing your land.
How much it will cost to clear the land. Get at least three quotes from local land clearing services.
How long it will take to clear the land.
Whether you can get additional services if needed from your land clearing pro.
Land clearing is best left to a pro.
You can choose to DIY to save money. Land clearing pros will charge you based on the size of the land you want to clear and other conditions.
A disadvantage of DIY land clearing is that you may have to hire tools. It is expensive and will cost more than hiring a pro. The longer you use the tools, the more you pay.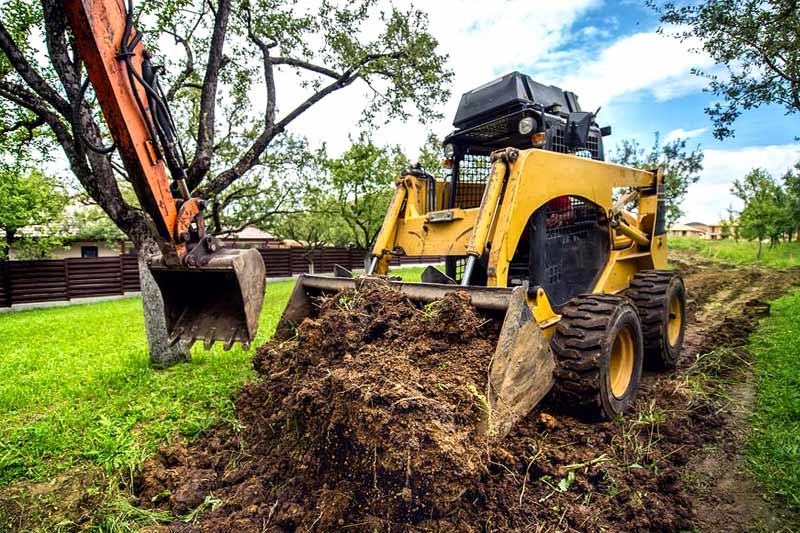 They have the right tools for land clearing.
Ease the permit application process where needed.
They have insurance in case of accidents.
Skilled for the job.
They will save you time
Easy debris removal
Minimal incidents and accidents.
How to hire a pro for land clearing
If you are looking for a reliable and affordable Land Clearing service, you can use this FREE tool.
Gotreequotes.com is a free-to-use tool that connects homeowners to professional Tree Removal and Land Clearing service providers.
To use this too:
Enter your zip code at the top of the tool.
Fill in the form to provide more details on the service you require.
You will receive three quotes from professional tree service providers.
Contact the provider who falls within your budget and hire them to clear the land for you.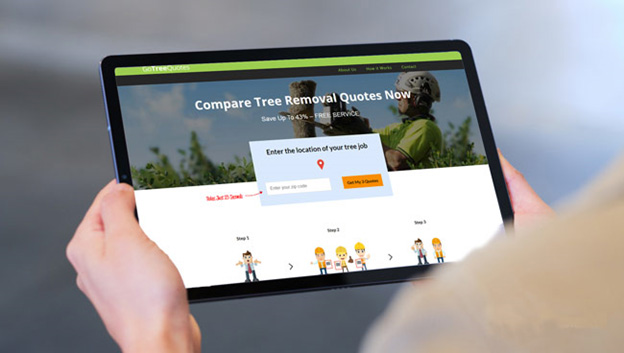 Factors to consider when hiring a pro to clear your land
Ensure that the pro you hire is licensed for the work you hire them for.
Ensure they have a license.
Ensure they have all the certifications for land clearing.
Check online for reviews and quotes.
How long does it take to clear ½ acre of land?
How long land clearing takes depends on the condition of the land.
It takes about three to four hours to clear an acre of land. Thus, it will take 2 – 6 hours to clear a lightly wooded ½ acre lot.
It will take much longer to clear a heavily wooded land. Similarly, it will take longer to clear inaccessible and sloping plots.
What is the cheapest way to clear land?
Find a buyer for the trees on the land. If the trees are valuable or produce high-quality timber, you can get a logging company to cut down the trees and also pay you for them.
DIY. If your land is flat, with little vegetation and you do not have to hire tools, it is cheaper to clear your land. You can finish the task in about two to three days working a few hours each day.
How much does site preparation cost?
You will pay $2,000 per acre for site preparation.
The cost of site preparation is influenced by the amount of debris to remove and the slope of the land.
You will pay less and it will take less time to prepare flat land that only needs grading. However, pros will spend more time preparing sloping land with lots of brush which will cost you more.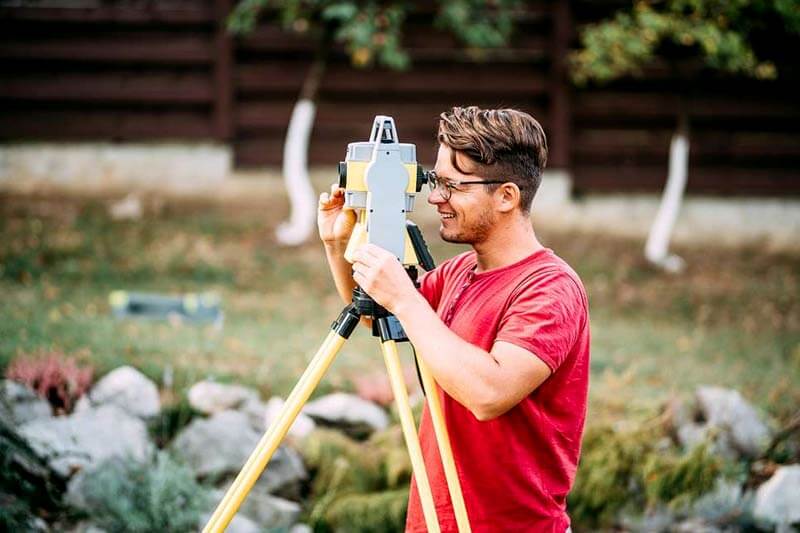 What tools do you need to clear a ½ acre of land?
The tools you need depend on the condition of the land.
For a heavily wooded plot, you will need:
Excavator
Loader
Bulldozer
Tractor
Crane
For land overgrown with brush, you will use:
Brush grubber
Spade
Pruning tools
Chainsaw
Axe
Root grapple, and other handheld tools.