When looking to create more space for use on your property, hiring a land-clearing contractor to help is usually one of the best ways to go.
While doing this increases how much you'll spend on the job, getting the land clearing expert ensures that the project is done safely and correctly. You can expect to spend between $1,500 – $7,000 for the clearing depending on the size of your land.
In this guide, we share a few tips on how to choose a land-clearing contractor as well as a cost breakdown of the quotes.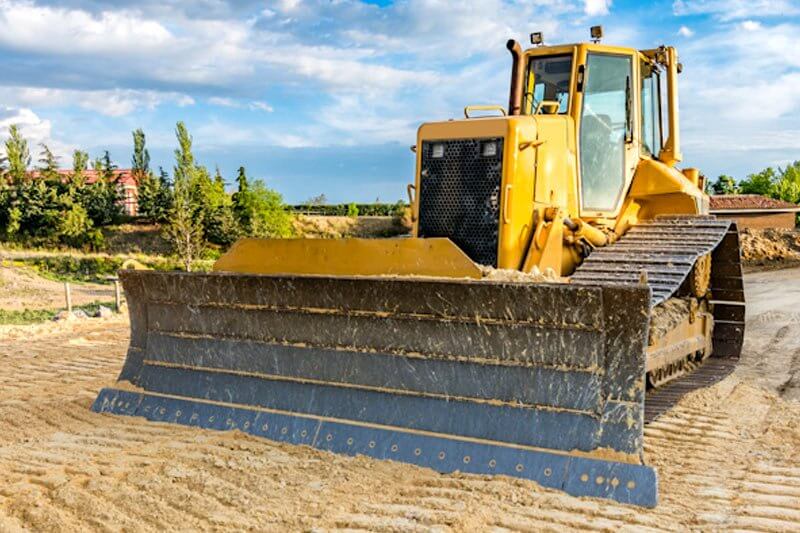 As mentioned, the main reason for hiring a land-clearing contractor is to ensure the job is done properly and safely. This is important because land clearing involves using a lot of heavy equipment and removing large trees, bushes, and structures.
Local contractors are better at this job because:
They have the right equipment
Everything from digging out rocks, grinding tree and shrub stamps, and cutting then removing the trees is a pretty difficult job that can't be handled by just anyone.
It requires the use of big and dangerous equipment like bulldozers, safety ropes, nets, excavators, tractors, and a variety of saws.
Professional land-clearing contractors have worked with this machinery before and are able to use it safely and effectively. They also have other state-of-the-art equipment that could be required for the clearing job.
Thanks to their experience and skills, most contractors are able to handle your land clearing faster than you would as a DIY.
In most cases, the contractors will come with a crew of two to four men, depending on the lot size, who'll each ensure that the clearing is completed faster. They also know different clearing methods which guarantee you efficiency.
They understand environmental regulations
Clearing your land, when done inappropriately, can result in a lot of damage to the existing natural habitat. To avoid this, and possibly some issues with environmental authorities, it's always best to hire a land clearing contractor.
These experts usually understand all the local regulations regarding the environmental laws and they'll help you apply for the required permits if any.
They can help you reduce the damages
Another key aspect of land clearing that you must consider is also any extra damages that could be caused. This could involve any structures onsite, powerlines, or even the underground utility lines.
Land clearing contractors usually complete a survey first to map out all the lines running on your property and then decide on the best way to handle the land clearing.
This way, they're able to reduce any damages that could be incurred on the job.
Yes, you read that right! While most people avoid hiring contractors because it's often costly, the recent increase in competition among land-clearing companies has caused a significant drop in their pricing.
Today, the job can be done by landscaping or garden maintenance companies, tree service companies, and in some cases, handymen.
These different options mean that you can easily find a cheap but qualified expert to handle your project.
How much does land clearing cost?
There are numerous factors that influence the cost of land clearing. However, the main factors include the size and slope of the land, the clearing method required, and generally, the complexity of the job.
The average cost of land clearing is $1,200 – $3,700, but this could easily get as high as $7,500+ depending on the project.
For labor, the contractors may charge you between $110 – $250 per hour to clear and dispose of the trees, bushes, and debris from your land.
Average land clearing costs
| Typical range | $1,200 - $7,500 |
| --- | --- |
| Minimum cost | $900 |
| Maximum cost | $12,000 |
| National average | $3,680 |
For small land plots (less than an acre), most clearing contractors tend to charge you per square foot. This usually ranges between $1 – $2 per sq. ft depending on the clearing method used.
If the contractors also need to help you with site preparation, they might charge you an extra $2 – $10 per sq. ft depending on the services required.
Among the most common processes involved in the preparation include land stabilization, land leveling, excavation, and foundation building.
The average cost of clearing land per acre ranges between $1,500 – $8,000. This range will mainly depend on the gradient of the land and the density of the bushes, rocks, trees, and stumps.
Here's a breakdown of these costs depending on the size of your land. These costs will vary depending on whether there's underbrush or wooden vegetation density on the land.
| Land size | Low | High |
| --- | --- | --- |
| ¼ acre brush | $700 | $1,200 |
| ¼ acre wooded | $2,000 | $5,000 |
| ½ acre brush | $1,100 | $2,000 |
| ½ acre wooded | $3,000 | $6,000 |
| 1-acre brush | $1,500 | $3,000 |
| 1 acre wooded | $6,000 | $12,000 |
| 3 acres brush | $3,900 | $7,500 |
| 3 acres wooded | $15,000 | $28,000 |
How to hire a land clearing contractor
Finding a reliable land-clearing contractor can be quite challenging if you have no idea where to begin. Here are a few pointers to help you choose the right local expert.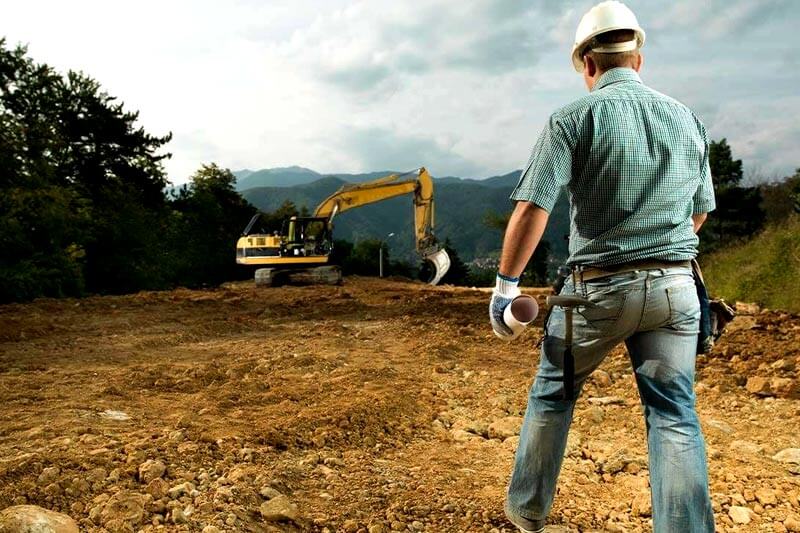 Licensing, qualifications, and registration
Licensing and registration is usually the #1 requirement for any company to conduct business. You should, therefore, ensure that your contractor can show you a copy of his license certificate and business registration number.
Additionally, the contractor should have an active general liability and workers' compensation insurance cover which protects you in case of accidents on the job.
Besides their 'on-paper' qualifications, you also want a contractor who's experienced in land clearing.
Contractors who've been in the industry for a long time know the different land-clearing techniques as well as the best equipment to use in each project.
This gives them an edge over the companies that are just starting, allowing them to guarantee you quick, safe, and quality services.
Reviews and recommendations
Another huge tip for finding a great land-clearing contractor is to seek recommendations from your friends and family.
Anyone who's recently worked with a clearing contractor is likely to tell you the truth about their experience with them. However, if this isn't an option for you, you can still look at the company's reviews online.
Just don't be too trusting with these reviews as they are likely to have been written by the contractor's friends.
You should also ask for at least three quotes from different contractors before settling with one. Doing this helps you understand how each service is priced which could help you get the best deal out of a contractor.
In an industry dominated by massive equipment and expensive services, you need to be sure that the company can support all its expenses. Good financial strength also means that the company can afford all the right equipment required.
A good way to tell a company's strength is through its experience. Companies that have been around for more than a decade have proven that they have their finances in order.
Questions to ask a land clearing contractor
Before agreeing to any contracts, you also need to ask a lot of questions to the contractor.
Questions will reveal to you whether or not the contractor knows what they're doing. This helps you spot any red flags before committing your money to them.
Among the best questions you should ask include:
Do you have an in-house team, or do you use subcontractors for the job?
Have you handled a similar job before? Can you provide a reference?
What type of equipment do you own?
What land-clearing services do you offer?
What safety precautions do you take when handling your job?
How much will the entire process cost?
How long will the job take?
Is there anything I should do beforehand to prepare for the clearing?
Get Matched with a Tree Removal Expert in Your State
Other factors that influence the cost of land clearing
Besides the size of your property, land-clearing contractors also consider a variety of factors to determine their charges. Some of the most common ones include:
How much you'll spend on land clearing tends to vary depending on the time of year. Since most people clear their land in the summer, this period becomes the peak season among contractors.
There's a high demand for their services allowing them to charge higher for each project.
To save on costs, you should opt to clear your land during their 'low' or off-season, which often occurs right after winter!
For a brush-clearing project, the costs will be much cheaper compared to land clearing. Most homeowners spend anywhere from $75 – $900 for this on an acre of land.
These costs, however, get higher for more dense bushes. You may end up paying more than $3,200 for very dense bushes that have mixed with small trees.
Depending on the condition of your land, your land grading expenses will vary between $500 – $7,000. This equates to around $100 – $200 per cubic yard for the job.
Normally, the contractor will have two options when grading the land. They can either flatten out the sloppy portions by scraping them and disposing of the soil or use that soil to uplift the flatter patches until the land is level.
If there are cactus plants on the land that need clearing, contractors are likely to charge you more. This is because it's usually harder and requires the use of heavy machines to uproot them.
Cactus removal, depending on their density, will add an extra $80 – $800 per acre to your overall costs.
Can you clear your land as a DIY?
It depends on the size of your land and the density of the vegetation on the lot. Most homeowners are usually able to clear the vegetation and structures on small-sized lands.
However, it becomes harder to clear land by yourself if you have more than 1 acre. The cost of renting the land clearing equipment also increases, making it cheaper to simply hire a contractor.
To put this into perspective, here's how much you might spend on rental land-clearing equipment.
Land clearing equipment rental costs
| Equipment | Size | Cost per half-day | Cost per day | Cost per week | Cost per month |
| --- | --- | --- | --- | --- | --- |
| Bulldozer | 65 horsepower | $312 | $445 | $1,330 | $2,900 |
| | 140 horsepower | $568 | $811 | $2,310 | $4,820 |
| Excavator | 25,000 - 29,000 lbs | $600 | $828 | $2,211 | $5,920 |
| | 43,000 - 49,000 lbs | $800 | $1,121 | $2,880 | $6,659 |
| Dump truck | 25 - 30 ton articulated | $1,000 | $1,800 | $3,950 | $8,000 |
| | 12 - 14 cubic yard | $500 | $750 | $1,700 | $3,800 |
| | 5 - 6 cubic yard | $200 | $300 | $800 | $2,200 |
Looking for a land clearing contractor?
GoTreeQuotes.com has a great tool that quickly matches you with trusted land-clearing contractors in your locality.
You can get three estimates from local land-clearing professionals in just under two minutes!
All you have to do is follow the three simple steps below:
Scroll to the top of this page and enter your zip code
Answer questions about your land-clearing project
Your land clearing project details are forwarded to three local experts who will send you a price estimate for your job with some friendly advice.
IMPORTANT: There is no obligation to hire any of the contractors. This is a free tool and service to be used at your pleasure.