The cost of removing or relocating a dangerous tree can run into thousands of dollars. You may also need to apply for permits and wait for the city to approve your request. What if you could avoid all this and instead have the city remove the tree?
You can get the city to remove a tree if it's part of the city's vegetation program or if it belongs to the city. Notify them and give reasons why the tree must be removed, for instance, if it is leaning or posing some danger to passersby or your house. Make sure you provide enough details in your application so your request can be approved.
Getting your city council to remove a tree either on your compound or one that is overhanging from council land is easy if you follow the laid down procedures. You should also have good reasons otherwise your request might be ignored or rejected.
While procedures and tree removal laws differ from one city to another, the process is usually as follows: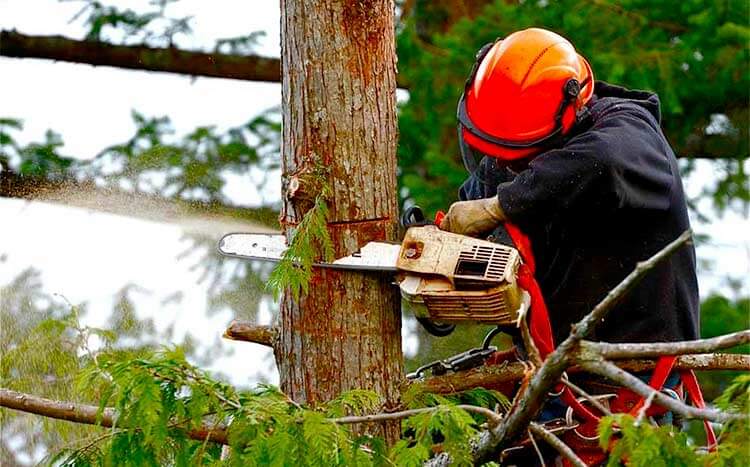 Step 1- Do Your Homework First
You need to find out if the city will take an interest in removing the tree in the first place before you try to convince them. In most cities, the local government will remove trees by request from private citizens in the following circumstances:

City Trees on Boundaries
Most cities in the USA require residents to notify them when there is a dangerous overhanging tree on public land. Tree preservation laws do not allow residents to trim or remove council trees independently. The city will remove or trim such trees once a request has been approved without bothering the landowner or home occupant who made the request.

Is the Tree Part of A Local Vegetation Management Program?
Find out if the tree you want to be removed was planted by the city or part of a state, city, or federal program. If it is, then you can request them to remove or trim it when it is necessary if maintenance is also covered in the program. In most cases, you may not be allowed to remove trees planted under such programs without obtaining permission from your city.

If There Are Local Disaster Preparedness Programs
In places with frequent rough weather seasons such as hurricanes and wildfires, local councils may have disaster preparedness programs that may include helping residents get rid of risky trees. Find out if such a program exists in your city or town through your local forestry office, fire department, or relevant city hall department, and register your request.

Dangerous Trees in Public Areas
Sometimes a tree may be in a public place like a local park or roadway and posing some danger to you or other city residents. Residents in US cities are encouraged to report dangerous trees. You can report to the relevant local office or by filling out an official online form so that the tree can be removed for public safety.
Step 2- Gather Information For Your Application/ Request
It's advisable to have as much information as possible on hand when making your request to the city council regarding trees near or overhanging your property. Record your reasons for wanting the tree removed and provide evidence that can be in the form of photographs to attach to your application if you are sending a letter.
Some of the reasons you might give your city for wanting a tree removed include:
Dead decaying trees on
boundary lines
Leaning trees
Trees destroyed in storms
Dangerous trees
Trees blocking pathways
Fallen trees
The city will use the information you provide to decide whether they need to act immediately, approve your request, or send someone to check the tree first. If it can help your course, you can choose to be around when they visit to show them where the tree is and explain why it should be removed.
Step 3 - Contacting the City
What you do at this stage depends on the laid down procedures or laws in your city. However, most US cities provide a telephone number, email address, or online portal where residents can make such requests. You can also visit your local city hall's forestry department and make the request in person.
Step 4 - Follow-up and Feedback
Your next step after contacting your city about the tree you want to be removed and providing the information they request is follow-up. Sometimes the city may have many other similar requests, especially if it is immediately before or after a natural disaster.
Make sure you enquire about your request as frequently as possible depending on the urgency of your request. For instance, you could call them or visit their office every other day if the tree poses an immediate danger to you, your house, pedestrians, or power lines.
Tip: Sometimes it may take a lot of effort to get the city to remove a tree especially if the tree is in a public area, old, or on private property. This might involve placing an ad in the local newspapers, and noticeboards, or attracting attention from the media.
Can I Remove A Tree in My Yard?
Find out if you need a tree removal permit before you remove a tree from your garden. Many US cities have vegetation preservation laws that may prohibit residents from cutting trees on their land. You also run the risk of removing a protected tree and being fined by the city or federal government.
Cutting endangered trees can attract hefty fines as this California couple found out after cutting and burying endangered Joshua trees in their land. Be informed before you remove trees, especially in urban areas.
Tip: A local tree removal company can advise you when you need to have a tree removed from your garden or on neighboring council land. Most of them understand local laws and can apply for permits on your behalf. If you need help finding tree removal services in your area, scroll to the top of this page and enter your zip code in the search box. We will link you with top-rated services near you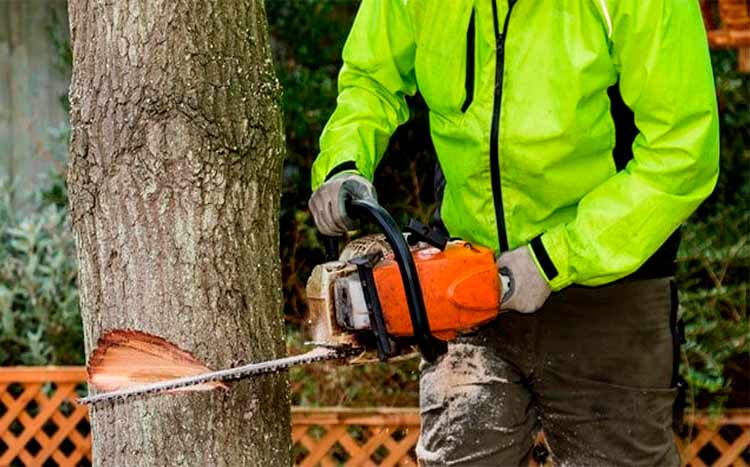 Can You Cut A Tree Down on City Land?
You cannot remove, trim, prune, transplant, or interfere with council trees in any way without permission from the relevant authorities in your city or town. Most cities in the United States have vegetation preservation laws and will hand hefty fines to residents who contravene them. Contact your local forestry office or relevant council department if you want a council tree removed or need permission to remove it.
Get Matched with a Tree Removal Expert in Your State
Do Companies Remove Trees For Free?
In a word no. Free tree removal is a bit of a myth. Some people think a tree will spend all day cutting down a tree for $150 worth of firewood. Although there are cases where a lumber company may remove an acre of wooded land for free for the timber, it does not make sense in suburbia.
Are there programs for seniors or pensioners?
There are grants and programs for seniors in most states and cities, but nothing national, so you will need to go to your local city website or chambers to get more information on this.
How much does tree removal normally cost?
If you are unable to convince the city to cut down your tree for free, you might have to pay for it yourself.
The average cost homeowners pay to have a tree cut down is $1,420 for an average-sized tree. This will vary depending on the tree size and access.
To get the best price, be sure to get a minimum of three (3) quotes before proceeding, and don't be shy to negotiate the price with each of them.