Trees require proper care and maintenance as they can boost the curb appeal and increase the resale value of your home. With a professional arborist, your trees will always look appealing and healthy.
The average cost of arborists is about $70 to $200 per hour, depending on the size and complexity of the job.
If the job requires several contractors and specialized equipment, the cost will be higher. For instance, renting a lift truck machine can cost up to $170 to $200 per hour, and the lift may be used for more than one hour.
Most arborists prefer charging by the job rather than by the hour because different companies have their own organization, number of employees, and overheads. So, each company may charge different hourly rates depending on how they execute their tasks.
Hourly rates can turn out to be quite costly, especially if the project at hand is huge or complex. This is why most homeowners prefer hiring arborists that offer a fixed price for the job.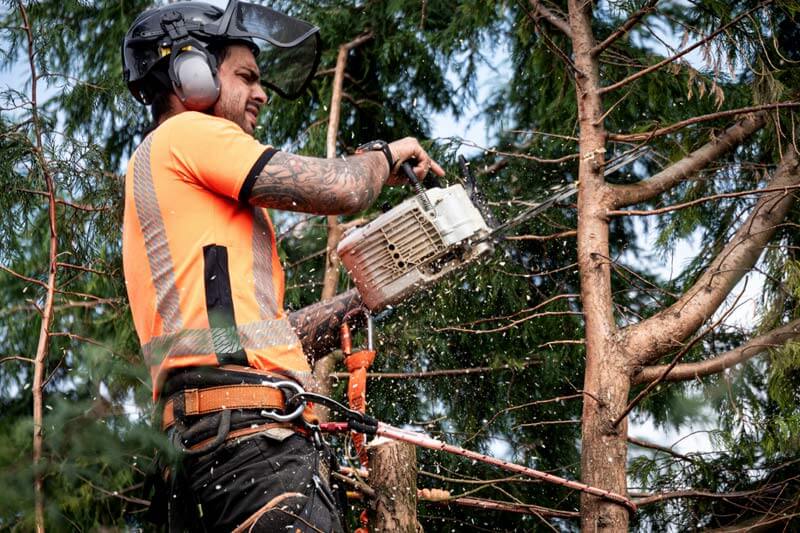 How Much Does an Arborist Charge per Job?
The rates charged by arborists vary depending on the kind of project. Below are the average arborist costs for various tree projects.
| Task | Average cost | Low cost | High cost |
| --- | --- | --- | --- |
| Tree consultation and reports | $450 | $200 | $700 |
| Tree trimming | $427 | $75 | $2,500 |
| Tree removal | $871 | $200 | $5,000 |
| Stump removal | $187 | $50 | $800 |
| Tree inspection | $70 | Free | $150 |
| Arborist Cost per hour | $75 | $70 | $200 |
Tree Consulting and Report Costs
Tree consulting and tree reports are some of the most common services arborists provide. Most people view tree consulting and tree reports as the same thing, but they are quite different.
A tree consultation provides the homeowner with important information about the tree, such as:
Checking whether there are diseased trees and whether they can be cured
Advice on the kind of trees that can thrive in the environment you live in
Provide tree valuation reports ( the cost of different types of trees)
Advice on the best ways to care for different types of trees (tree surveys)
Conduct root mapping to find out whether the tree poses a danger to your home's foundation or underground pipes
Check whether the tree is a liability or danger to your property, neighboring property, or the public ( public safety and public liability reports).
A tree report is a bit different from a free consultation. Tree reports must be submitted to your local tree council by your arborist for you to get permission to remove a particular tree from your property.
Local tree councils protect most trees, so the tree report provides valid reasons for removing the tree in question.
On average, a tree consultation or tree report from a professional arborist will cost:
$70 to $150 for up to five trees
$20 to $50 for any additional tree
$35 to $50 for submitting the report to the council.
When put together, the overall cost averages at around $400, but it may vary depending on factors such as tree size, job complexity, number of trees, etc.
The average cost to remove a tree is around $800, ranging between $200 to $5,000. The actual price you will pay for your tree project depends on the size of your tree and the number of trees you need to remove.
Tree stump removal costs between $50 to $800, with an average of $200. The price depends on your location, stump size, and complexity of the task.
Tree stumps are not always a sore sight on your property as they can be turned into beautiful outdoor chairs, tables, and even statues.
Tree Pruning and Surgery Cost
Tree pruning and tree surgery are two different services. Tree pruning involves removing tree branches that are dead or overhanging your property. The cost to prune a tree is around $450, ranging between $75 to $1,200.
On the other hand, tree surgery involves removing diseased tree limbs and other parts to keep the tree healthy. An arborist will charge you between $300 to $1,500 for taking care of your tree.
What Are the Main Roles of an Arborist?
Arborists provide all kinds of services related to trees. Here are the common services professional arborists offer.
Tree reports and tree consultation
Tree pruning
Tree removal
Tree surgery
Stump grinding or removal
Risk management
Tree planting
Log splitting – for homeowners that need firewood
Root management – cutting/trimming roots to protect your driveway and home's foundation
All the services listed above are charged individually. If you need more than one service, the arborist will provide you with a detailed estimate for the project.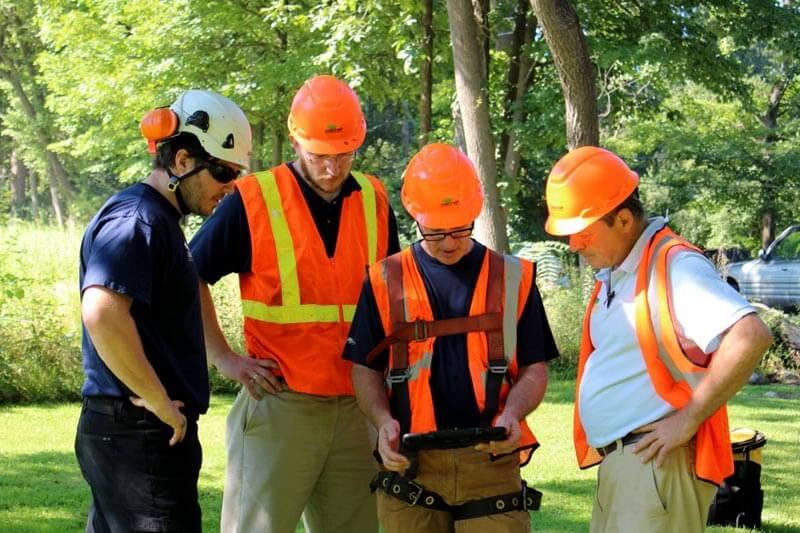 Tips for Finding Cheap Arborists Near You
While you can prune and remove smaller trees on your own, hiring a professional arborist to handle large trees is recommended.
Here are tips to help you find a reliable and affordable arborist near you.
The web provides you with many tree experts, but you must know where to look. For local arborists, you should type the keywords "arborist + your city" in the search engine, and you will get several options.
Tip: For cheaper options, go to page two of Google and check out several companies until you find the one that fits your needs and budget. Most companies appearing on page one of Google tend to offer steep prices because of the high costs they pay to marketing and advertising companies.
Hire During the Off-Season
If your tree project is not urgent, you can always wait until winter to hire an arborist. Most companies temporarily close during winter because of low hires. So, you may get lower prices from the companies that are still open.
The fastest and easiest way to get 3 Estimates from the most affordable tree services near you would be by using this FREE service.
GoTreeQuotes quickly matches you with the 3 tree arborists voted #1 by previous users in your area.
Scroll up to the top of the page and enter your ZIP Code in the blue form at the top of the page.
Give us a few details about your tree job plus some contact information.
Your tree details are forwarded to the closest three tree services, all voted best priced, who will also price your tree job.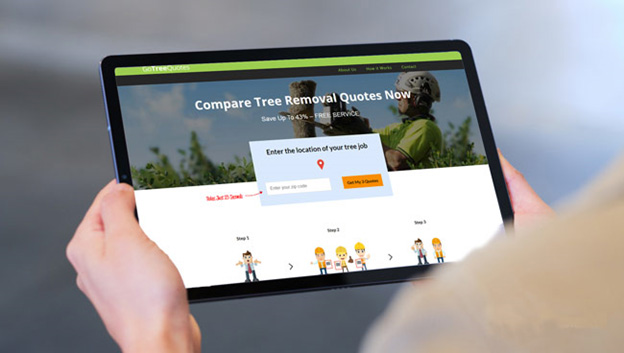 Arborists cannot work on their own, so they must hire overheads to help them with the project. Overheads are pretty expensive, which adds to the overall cost.
The equipment required is expensive. For instance, a truck and chipper may cost up to $150,000.
Arborists and tree services need to be insured with public liability insurance, and worker's compensation insurance.
A certified arborist is a tree expert who has gone through formal training and has extensive knowledge in tree care and maintenance. The expert must pass a comprehensive examination set by the leading experts in tree care in their country, such as ISA.