If you're looking to carry out tree inspection and risk assessment of your trees, you'd probably need to hire a consulting arborist. Tree consultation and tree services are not the same, so they're done by different arborists.
Arborist consultation is not usually free. However, if you're a quote for tree services such as trimming or removal, the arborist will be happy to inspect the tree and give you all the free information you need while they quote your job.
Because the inspection can lead to a job, the arborist will be happy to do the consultation for free.
If you want a paid tree inspection only a typical arborist will charge anywhere from $150 for a single tree to $500 for a full-blown written arborist report.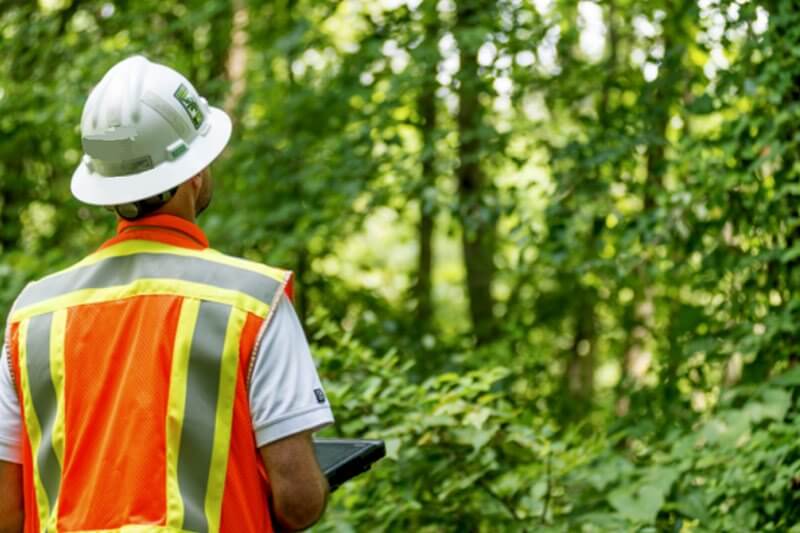 A consulting arborist is an advanced arborist with a higher skill set than a certified arborist. When it comes to other arboriculture-related tasks other than tree trimming, pruning, and removal, a consulting arborist may be the best bet.
Consulting Arborists are simply the authoritative experts on trees. They bring an objective and comprehensive viewpoint to their clients to ensure the safety, health, and preservation of trees.
They service a wide variety of clients, including property owners, municipalities, contractors, attorneys, insurance professionals, landscape architects, developers, engineers, and other arborists.
Do arborists provide free tree inspections?
There's no direct answer to this. It really depends on what you hope to get out of the inspection. If you want an arborist to take time out of their busy day and give you free information on your tree, it's like a doctor providing a free consultation service. Not a fair price.
If the inspection is going to be followed by a tree job such as pruning, trimming, or total removal, then it's fine to first have the arborist provide a preliminary inspection and consultation. We'll assume you'll be billed the consultation fee together with the labor cost.
Not all arborists will normally charge you for tree inspections especially if it's going to lead to more work. They'll simply take a quick look and give you a professional opinion.
Other ways to get free tree advice
This is a nonprofit conservation and education organization network composed of community-based organizations dedicated to planting and caring for trees. They are dedicated to providing free tree consultation and service for citizens in the United States.
You can contact them in order to link up with civic groups or non-profit agencies available to assist with a range of tree-related issues and information. They can be contacted at 1-888-448-7337.
Cooperative Extension Service offices are conveniently located in courthouses, post offices, or other local government buildings to improve the quality of people's lives by providing research-based knowledge to strengthen the social, economic, and environmental well-being of families, communities, and agriculture enterprises.
Extension experts are always available to provide professional advice regarding your trees.
Local departments of parks and recreation
Trees located in public spaces, such as parks and street rights-of-way, are typically the responsibility of the municipality. If you're looking for a free consultation regarding those trees, you should consult with the local Department of Parks and Recreation or public works.
These departments often have an arborist (tree care professional) on staff or through contract who should be qualified to provide tree advice.
Utility service providers

If the tree in question is within or near a utility easement, you should consult with the utility service company. They also typically have tree care professionals which may either be their staff or a tree contracting company.
Get Matched with a Tree Removal Expert in Your State
What does a tree consultation cover?
A tree consultation is an extremely useful service that will offer information about different aspects related to the homeowner's trees such as
Diseased trees in the outdoor area that are being inspected
Cure for the disease
The kinds of trees that would thrive in that environment
Worth of the trees
Assessing your trees for risks to your property, to a neighboring property, or the public space
Assessing the roots of the trees for possible threats to the underground pipes or to a building's foundation.
The best ways to care for different trees
Other services provided by consulting arborists
Tree Risk Assessments and Surveys
Insect and Disease Identification and Management
Contract Preparation and Supervision
Diagnosis of Tree and Landscape Problems
Tree Protection for Construction Projects
Development applications
Plant Health Care Programs
Training and Education
Tree, Landscape, and Nursery Appraisals
Tree Management for Arboreta, Golf Courses, and Nurseries
Tree Plant Inventories
Tree Planting Programs
Tree inspections
Resist a graph test
Route air ration
Route pruning
Setting up tree protection zones on construction sites
Arborist consultation cost
While some arborists charge $80 to $150 for an initial consultation or inspection, others offer a consultation for free. If you want an in-depth report on more than one tree, expect to pay anywhere from $450 to $700.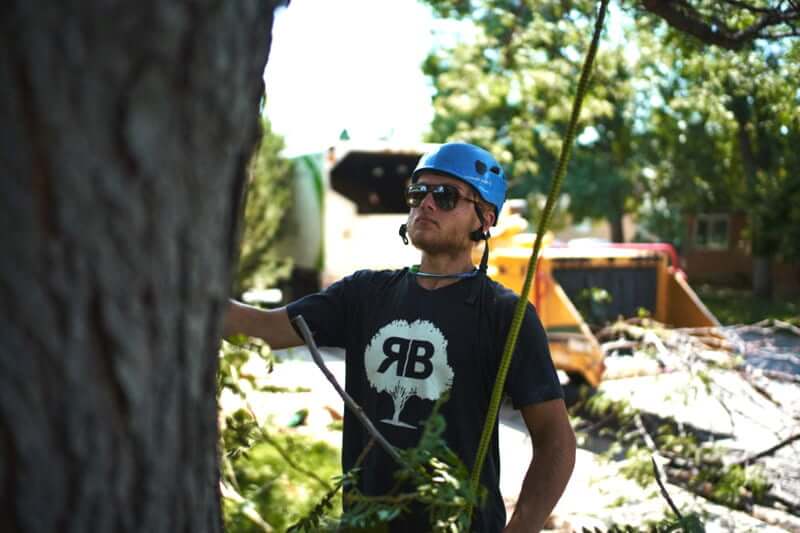 Why hire a consulting arborist?
Hiring a quick and easy tree service is the first point of call for some people. For those who are obsessed with the tree's health and aesthetics, utilizing a consulting arborist should be the first decision.
Most homeowners do not utilize a consultant arborist either because they are unaware of the option, or they see no need for them to do so. They just want to trim the damn tree and not overcomplicate things.
Consulting is an extra step, and it's the most important one that will save you money and result in a healthier outcome for the tree. You stand a chance to get an unbiased and professional opinion and not just a quote and the dollars.
By hiring a certified arborist, they'll carry out a quick assessment and give you a quote majorly focussing on making the sale. A consulting arborist on the other hand will let you know what's good for the tree and you — not what will make you spend money.
Tree trimming companies make their money on trimming trees or removing trees. They will offer you free estimates because they stand a good chance of making a sale.
The companies they work for have large overhead costs for doing business with all of their equipment and machinery. They have sales incentives—it's their job. Whether or not trees should be trimmed is ultimately a matter of opinion, but a tree's physiological responses to trimming are not a matter of opinion.
A salesperson is more likely to omit important information, present it incompletely, or genuinely due to a lack of knowledge of advanced tree biology or ecology. These things matter and short-sighted tree care can cost you a lot of money in the long run.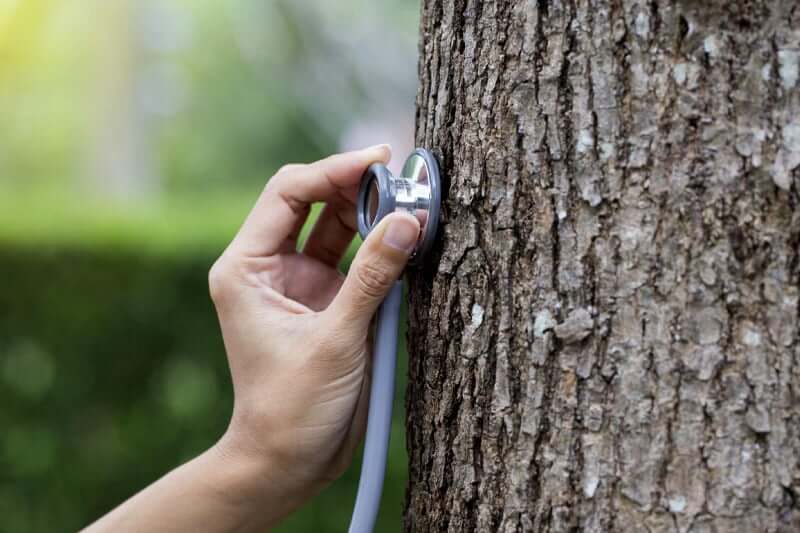 Get Matched with a Tree Removal Expert in Your State
Arborist tree report
Tree report is another popular task performed by consultation arborists. If you're looking to remove a tree that is protected by your local council, you will need to justify the tree removal by presenting a report.
An arborist report serves to document the condition of the tree and highlight existing issues, damage, or areas of concern. The report provides explanatory information regarding the condition of sites, threats stemming from disease or pest infestation, or any mechanical injury.
Remedial actions are noted, which may be inclusive of site remediation, fertilization or injections to increase vigor, pest control, air spading to examine and remedy root issues, or pruning and removal, if necessary.
Importance of arborist reports
Arborists' reports aid in providing information regarding the health and condition of specific trees. It highlights the cause of any problem and actions which may be taken in order to remedy the problem.
Arborist reports are also important to city foresters and neighborhood development services as they help determine which trees can be safely removed without causing undue loss to the community.
Arborist tree report cost
An arborist report is different from a general tree inspection. Arborist reports are official documents put together, usually to obtain a permit for tree removal.
An arborist report will cost between $300 and $450 for a single tree. You may cut down costs if you're preparing an arborist report for 4-5 trees which may cost about $700.
The reports should be very detailed about every aspect of the tree and its surrounding environment. If you are applying to get the tree removed, the arborist will most likely do a Safe Useful Life Expectancy report (SULE report) to gauge the tree's amenity value, maintenance options, and the potential downside to its removal.
Content of an arborist report
The following information is required in the preparation of an arborist's report:
Basic Details: Name and address of homeowner, Contact, and qualification of the consulting Arborist, the purpose of the report, date(s) of inspection
Methodology of techniques used in the report
Summary of findings
A site plan showing the location of all relevant trees numbered to correspond with the labeling in the report. The site plan must accurately show the location of each tree and existing or proposed buildings/structures and above/underground services.
A table for each tree detailing:
I. Common name and scientific name
II. Approximate height and age
III. Canopy spread
IV. Diameter at one-meter height (and number of trunks if more than one)
V. Condition and structural health of the tree e.g. signs of dieback and other trunk indications, loss of branches, leaves, stunted/distorted growth, wounds, cavities, cracks, including bark/codominant branches, pests and diseases, and root conditions
VI. Hazard assessment of any of the above where relevant
VII. Estimates of each tree's useful life expectancy using accepted industry methods
A summary and discussion of other relevant tree and site information e.g. nearby structures; soil and drainage characteristics; habitat, landscape, and amenity values; weather exposure; previous human intervention, and so on.
If pest or disease problems are affecting the health of the tree/s, further expert diagnosis and discussion of treatment may be required.
Supporting evidence such as test results, annotated and relevant photographs
Discussion of all available options and the reasons why they are recommended or not recommended e.g. can service be diverted to avoid root pruning; can a structure be relocated or rebuilt and retain the tree?
Recommended actions and the reasons for their adoption
Resource materials referenced for recommended procedures
Reports from any Resistograph/Tomography testing including clear and legible copies of the charts that are scientifically supported
Conclusions.
Finding the best priced consulting arborists
GoTreeQuotes is a free service that matches you with the best-priced consulting arborists. Every time a user gets 3 quotes, we ask them who was the cheapest, and most professional, who they chose, and why they chose them. This gives us a clear picture of the most efficient ones.
Want to get 3 free quotes?
The fastest and easiest way to get 3 Estimates from the most affordable tree services near you would be by using this FREE service.
GoTreeQuotes.com quickly matches you with the 3 tree services voted #1 by previous users in your area.
Scroll up to the top of the page and enter your ZIP Code in the blue form at the top of the page.
Give us a few details about your tree consultation plus some contact information.
Your tree details are forwarded to the closest three tree services all voted best priced who will also price your tree job.