Trees are great at improving the aesthetic appeal of an area. When planted in a home, they can increase the home's value. They are also useful for providing shade and privacy. However, in order to be able to get the full benefits that trees provide, they have to be fully grown. Therefore, asking yourself how long it takes for a tree to grow is normal.
Generally, trees take between 20 years to 30 years to fully grow. Fast-growing trees can take 10 years or less to grow to 90% of their final height. As for slow-growing trees like a Gingo Biloba, they can take over 100 years to fully grow.
The length of time usually varies depending on the tree species and what height you see as fully grown. Redwood Sequoias grow to a grand height quickly, but just keep growing.
Here is what else you should know about tree growth.
The hybrid poplar is the fastest growing tree with a growth rate of up to 8 feet per year. It is thus ideal for planting on properties for privacy and shade. They are also a great source of firewood. Therefore, if you need a fast-growing tree that is also useful, this is a great choice.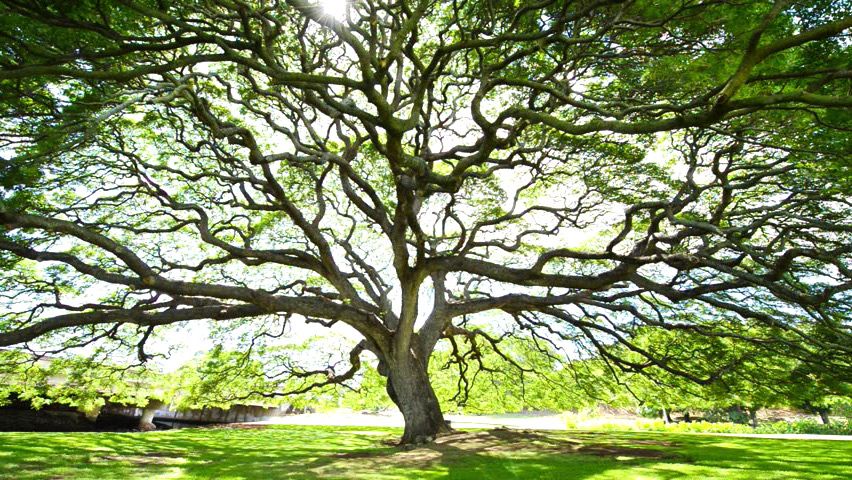 What's the slowest growing tree?
The White Cedar, a tree that is commonly found in the Canadian Great Lakes region, is the slowest-growing tree on record. The tree took 155 years to grow up to a height of 4 inches.
Can you speed up tree growth?
Yes, you can speed up tree growth. Here are some of the ways in which you can effectively make your tree grow at a faster rate.
A tree will grow faster if it is planted in soil that has the ideal pH for its growth. Trees that thrive in acidic soils will grow faster if you make the soil more acidic. And if you have those that don't thrive in acidic soils, then lowering your soil's acidity will accelerate its growth.
The first step towards optimizing soil pH is to first find out the ideal pH for your tree. Thereafter, test the soil in which the tree is planted. And if it is not within the recommended pH, adjusting the pH of the soil will be essential to speeding its growth.
Trees need water in order to produce food for growth. They also need it in order to move food and other substances around. As a result, if a tree doesn't have access to adequate amounts of water, it is bound to have stunted growth. Therefore, you can easily increase the rate at which your tree grows by watering it on a regular basis.
Fertilizers provide trees with the nutrients that they need to survive and thrive. Therefore, with the right fertilizer, you can encourage a tree to grow faster simply because you will be giving it all it needs to provide enough food to sustain higher growth speeds.
Grass and weeds compete with trees — especially if they are young, for both nutrients and water. They can thus effectively rob young trees of the nutrients and water that they need in order to sustain their growth. This can in turn stunt the growth of these trees. In such a case, getting rid of any weeds or grass that is near young trees will increase their growth rate.
The best way to do this is by spreading an even layer of organic mulch in a 4-5 ft (1.2-1.5 m) diameter around the tree, leaving 1-2 inches (2.5-5.2 cm) of space between the tree and the mulch. By creating a protective layer around the base, you're not only suppressing weed growth but also creating a cozy environment where your tree can access vital nutrients and moisture without having to fight off
unwanted intruders. So, think of organic mulch as your tree's personal growth accelerator.
Pruning can sometimes speed tree growth, especially if what you are interested in is increasing vertical growth. This is because, through pruning, you can remove damaged, dead and diseased branches that strain the tree's resources. You can also eliminate overcrowding, something that will ensure that the remaining parts have better access to resources like sunlight.
Therefore, you can accelerate a tree's growth by simply removing "dead weight". Cutting off limbs that are growing laterally will discourage lateral growth while making sure that the tree has adequate resources for vertical growth.
Pests and diseases can sometimes slow down the rate at which a tree grows. In such cases, administering the right treatment or taking the appropriate pest control measures will relieve the tree of the stress of the infection or infestation. In most cases, this is usually enough to get the tree to start growing at a faster rate.
Featured and Trusted by:




Cost calculator for tree services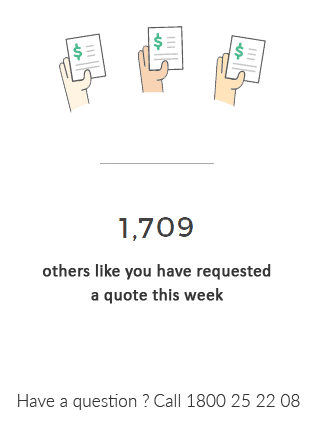 Can you slow down tree growth?
Yes, you can slow down tree growth by using hormone regulators. These regulators work by reducing the production of growth hormones like gibberellic acid. And since these hormones play an essential role in stimulating growth, the resultant effect of the reduced production is a slow growth rate.
These hormone regulators are typically effective at keeping trees from growing too tall. They can also help to keep their foliage growth at a manageable level.
Another way through which you can reduce the rate at which a tree grows is through strategic pruning. For some tree species, you can effectively discourage their vertical growth by cutting off the branches at the top.
And while tree topping is a generally discouraged tree care technique, it is sometimes effective at stunting a tree's growth. This is because doing so essentially denies the tree a significant chunk of its production capacity. It also gets rid of growing branches, and this forces the tree to start from scratch as far as vertical growth is concerned. However, it is important to keep in mind that opting for topping as a way of controlling growth is always risky as it can end up traumatizing the tree to a point where it can't recover.
How long for an oak tree to fully grow?
It usually takes an oak tree between 30 years to 40 years to fully grow.
How long does it take for a tree to grow from a seed?
It can take anywhere between 1 week to 3 weeks for a tree to grow from seed. However, the actual period that a specific tree will take to germinate will largely depend on the tree species and the conditions under which it is growing.
What season do trees grow the most?
Generally, trees grow the most during spring. This is because it is the season that features the perfect combination of growing conditions. During spring, the weather is still showery enough to ensure that the trees have an ample supply of moisture. The days are also longer, which also means that they have an ample supply of sunlight for food production.