Tree cutting is quite a dangerous job for a home handyman. This is not to say it can't be done in a safe manner, but a number of things can go wrong when working from heights with a chainsaw.
Handyman tree cutting is okay for any tree smaller than 15ft (a single-story house). Normally cutting trees, whether it is removal or trimming, that does not require you to work from heights, is ok to work on. Larger trees that can be felled and will not damage anything if it does the wrong way will be fine.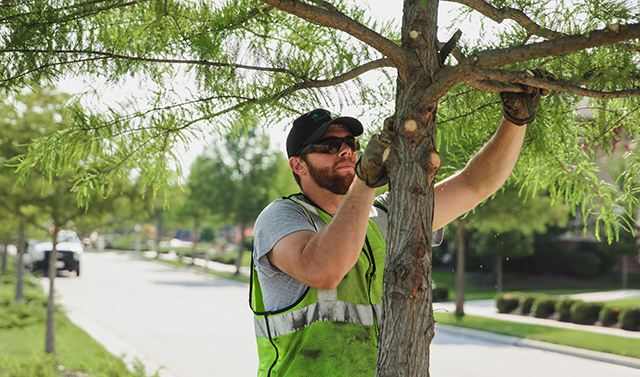 Large tree removals, use a pro arborist
For larger trees, it is strongly suggested you use a professional tree service. They will cost a little more than the home handyman, but as they say "the poor man pays twice". Pro tree services are insured and highly skilled. They will do the job right the first time.
Your local handyman will swear until they are blue in the face that they can easily cut the tree in question, but most of the time they conceded defeat halfway through and you are left calling a pro service to finish the job. A lot of the time this will turn out to take longer and cost more due to mistakes made by the handyman.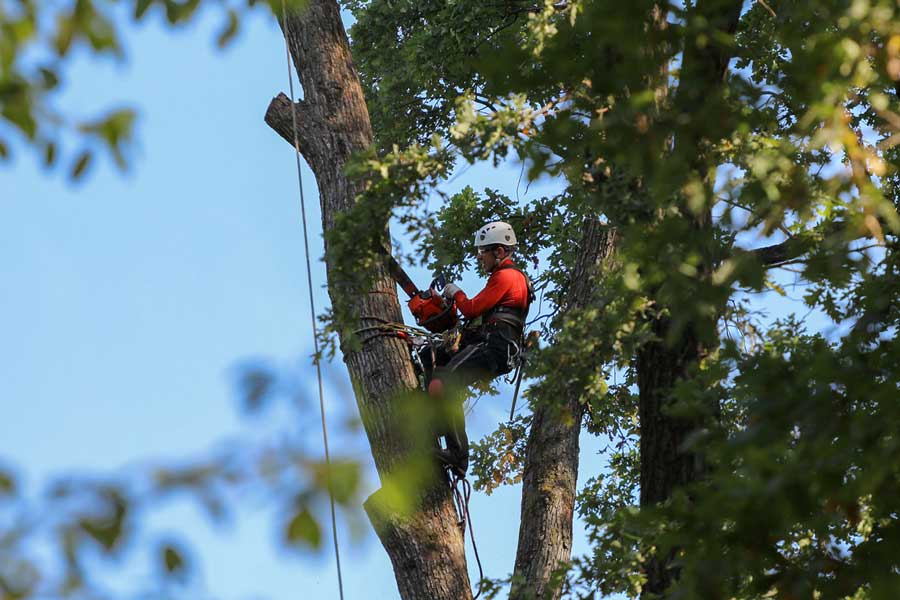 How to hire a professional tree service
The best way to get a great deal on professional tree removal services is to use this FREE service.
GoTreeQuotes quickly matches you with the 3 tree surgeons voted #1 by previous users in your area.
Scroll up to the top of the page and enter your ZIP Code in the blue form at the top of the page.
Give us a few details about your tree trimming or removal job plus some contact information.
Your tree details are forwarded on to the closest three tree services all voted best priced who will also price your tree job.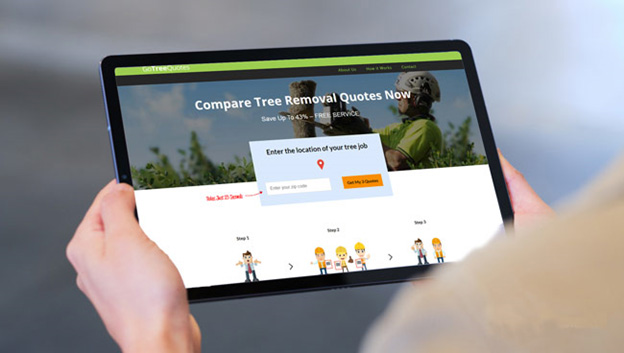 Featured and Trusted by:




Cost calculator for tree services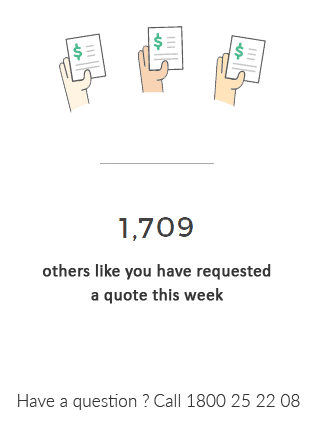 Get Matched with a Tree Removal Expert in Your State
How much does tree removal cost?
The average cost of tree removal nationwide is $871. The real range is $250 to $3,900. The price varies depending on the size of the tree, the location on your property, and the ease with which it can be removed.
You are best getting 3 estimates from local tree services to get an accurate price on your tree removal job. We also have a more in-depth cost guide here.
If you decide to go in alone, I suggest you look at the following to make sure you are covering yourself and getting the best deal possible.
Trips for hiring a pro tree service or handyman
Here are a few things you might not have thought of when hiring a tree service or home handyman to trim or remove your tree.
Make sure they are qualified
There are lots of fly-by-night companies out there just looking to make a quick buck. They have little experience and will make a dog's breakfast of your tree trimming or removal job.
Tip 1: Always ask for their arboriculture certificate to prove they are qualified.
Public liability is a must for tree services. Urban tree management and forestry are some of the most dangerous jobs on the planet. You need to make sure the tree service you invoice onto your property is covered by insurance. This will save you if something goes wrong and your home is damaged.
Tip 2: Make sure they have public liability insurance
Always make sure they have more than 20 online reviews with 4.5 stars or more. This is a baseline minimum. If this is on Facebook, you can bet your bottom dollar these are reviews from friends. Look for Google reviews instead.
Tip 3: Check online reviews and make sure there are 20 + 4.5-star reviews
If the tree service you invite around writes the estimate on the back of a business card, they might as well have written it on a napkin from Dunkin' Donuts. It doesn't mean much. Make sure you get an itemized estimate with everything that is included. Stump removal is NORMALLY included in tree removal but can not be assumed. Get them to write it down.
Tip 4: Get an itemized estimate to avoid confusion.
Even professional arborists with all their training and equipment, die on a regular basis across America. Most of the time this is from falling out of trees. The next big killer is a kickback from a chainsaw, or being struck by a tree or branch.
These are deaths by professionals with years of experience. The fatality rate goes up by double digits for handymen biting off more than they can chew with large trees.
Tree services will need to come out and have a look at the tree before they give a firm price for removal.
As long as the tree service or handyman has access to the tree, you will not need to be at home. You can organize payment with them at a later date.