As a veteran, you may be eligible for free tree removal services if you are not able to pay for a professional service.
There are many programs available offering discounts or free services to veterans and their families. These include government-backed initiatives, non-profit organizations such as S.O.S. (Serving Our Soldiers), and Tree Work For Heroes. Also, there are local tree service companies owned by veterans or ex-soldiers.
This blog post will explore these options and provide valuable tips for finding the right tree removal service for you.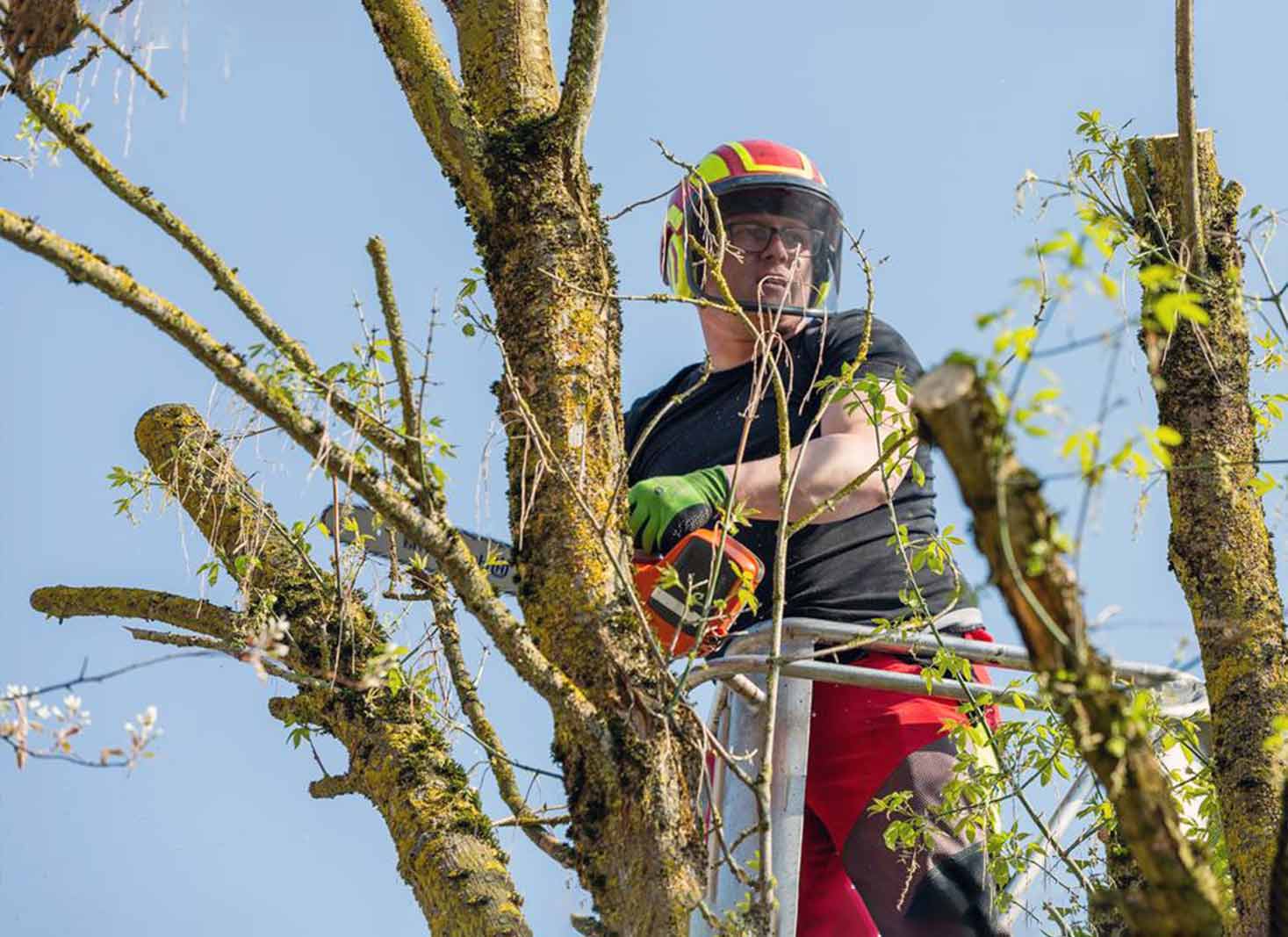 A beautiful, well-maintained landscape is a source of pride for many homeowners. However, sometimes trees can become a threat to the safety of your property and your family. This is where free tree removal programs for veterans come in handy.
These programs are available through government-backed initiatives, non-profit organizations, and local tree service companies, all aiming to honor the sacrifices of our nation's military and their families.
Veterans can benefit from these free tree removal programs, which can save them money and protect their property from potential hazards. Some programs even include tree trimming and other tree care services, ensuring that your landscape remains beautiful, safe, and functional.
Government-backed initiatives
One fantastic avenue for free tree removal services for veterans is government-backed initiatives. These programs offer grants and assistance to veterans and seniors, including hazardous tree removal programs in various states, following state and local laws.
In some cases, grants are also available to remove a neighbor's tree, if it poses a threat to your property. The availability of these grants depends on the veteran's location and whether the neighbor's tree is on their property line or not. Research your local government's offerings and ensure you're taking advantage of all the available resources.
Another exceptional resource for free tree services is non-profit organizations dedicated to helping veterans and military families. Operation S.O.S. is one such organization that provides free tree services to soldiers and their families, including tree trimming. Their mission is to offer invaluable service by providing free tree services to our brave soldiers and their families, including the removal of dangerous trees.
To be eligible for assistance from Operation S.O.S., a veteran can be nominated by simply sharing their story with the organization. This makes it easy for military members and their families to access the help they need, ensuring their landscapes stay beautiful and safe.
Local tree service companies
In addition to government-backed initiatives and non-profit organizations, there are local tree service companies that provide special offers to military members and their families, such as discounts or free removal services.
One such company is Veterans Tree Service, a team of passionate veterans providing top-notch tree care services, including tree trimming and other tree services at a very reasonable price.
Additional free tree removal options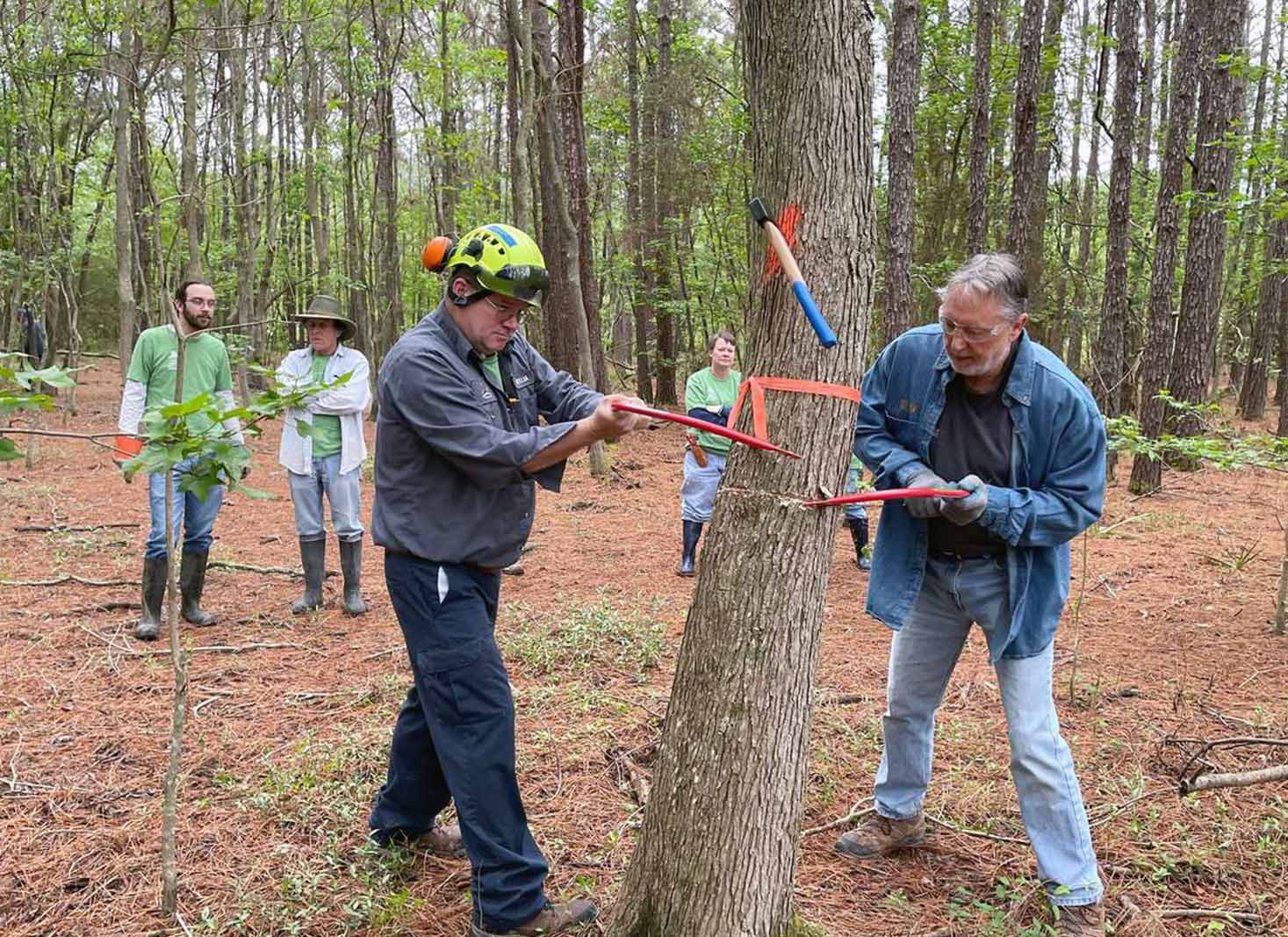 Aside from the programs mentioned above, there are other free tree removal options available to veterans. These include utility company assistance, town or city programs, and insurance coverage, all of which can help save on tree removal costs.
Let's explore these options in more detail.
Utility company assistance
Utility companies may offer to cover the cost of tree removal if the tree is obstructing power lines or other utilities. This opportunity benefits the veteran and the utility company by ensuring the safety of the power lines and the property. To take advantage of this assistance, reach out to your local power company, and they may send an arborist and an energy professional to assess the tree and take care of any necessary trimming or removal at their expense.
The Federal Energy Regulatory Commission (FERC) has proposed a plan to regulate vegetation management surrounding power lines or private right-of-way easements. This includes trees that could pose a potential threat. This regulation not only helps veterans with tree removal costs but also ensures the safety and stability of our nation's power grid.
Local municipalities may offer free tree removal for dangerous trees posing a threat to public spaces or property, helping to ensure safety and security. Laws and availability vary by jurisdiction, so it's crucial to check with your local government for more information. For example, trees with roots that wreak havoc on sewer lines, particularly older trees with larger root systems and tree stumps, may be eligible for removal through these programs.
Insurance coverage can provide fantastic opportunities for tree removal services, particularly for fallen trees or those causing property damage. Some insurance companies even offer discounts for veterans, further reducing the overall tree removal cost. If you experience a tree falling and causing damage to your property, you may be eligible for coverage under your homeowners' insurance plan.
It's essential to review your homeowner's insurance plan to see if tree coverage is included, which can help you save on tree removal costs. Additionally, insurance companies may provide free tree removal services for seniors if there is coverage, making it a valuable resource for older veterans.
DIY tree removal tips for veterans
Although professional tree removal services are often the safest and most efficient option, some veterans may prefer to tackle tree removal projects on their own. If you're considering DIY tree removal, it's crucial to understand the necessary equipment and techniques for safe and efficient removal.
Let's explore these tips in more detail.
To ensure a successful and safe DIY tree removal, it's crucial to have the right equipment on hand. This includes chainsaws, safety gear, and a thorough understanding of local laws and regulations.
Personal protective equipment (PPE) such as helmets, chainsaw trousers, chainsaw boots, chainsaw gloves, safety harnesses, belts, ropes, lanyards, slings, and carabiners are essential for your safety during tree work, including tree removal.
It's also vital to research any state and local laws and regulations regarding tree removal before starting your project. A certified arborist or licensed landscape architect may be needed to provide a professional recommendation for the removal of a tree in certain areas. A permit may also be required. Make sure you're aware of these requirements before attempting DIY tree removal.
Techniques and best practices
Before starting a DIY tree removal project, it's essential to assess the tree's size and location accurately. Consider the tree's height, width, and any nearby obstacles that may impact the removal process, including tree stumps. With this information in hand, you can plan the removal process, considering the type of equipment needed and the safety precautions that must be taken for a successful outcome.
Safety is of the utmost importance when performing tree work. Ensure you're wearing the necessary personal protective equipment (PPE) such as hard hats, face shields, safety glasses and shoes, gloves, high visibility clothing, and hearing protection. By following these techniques and best practices, you can minimize risks and ensure a successful DIY tree removal project.
How to find a local tree removal company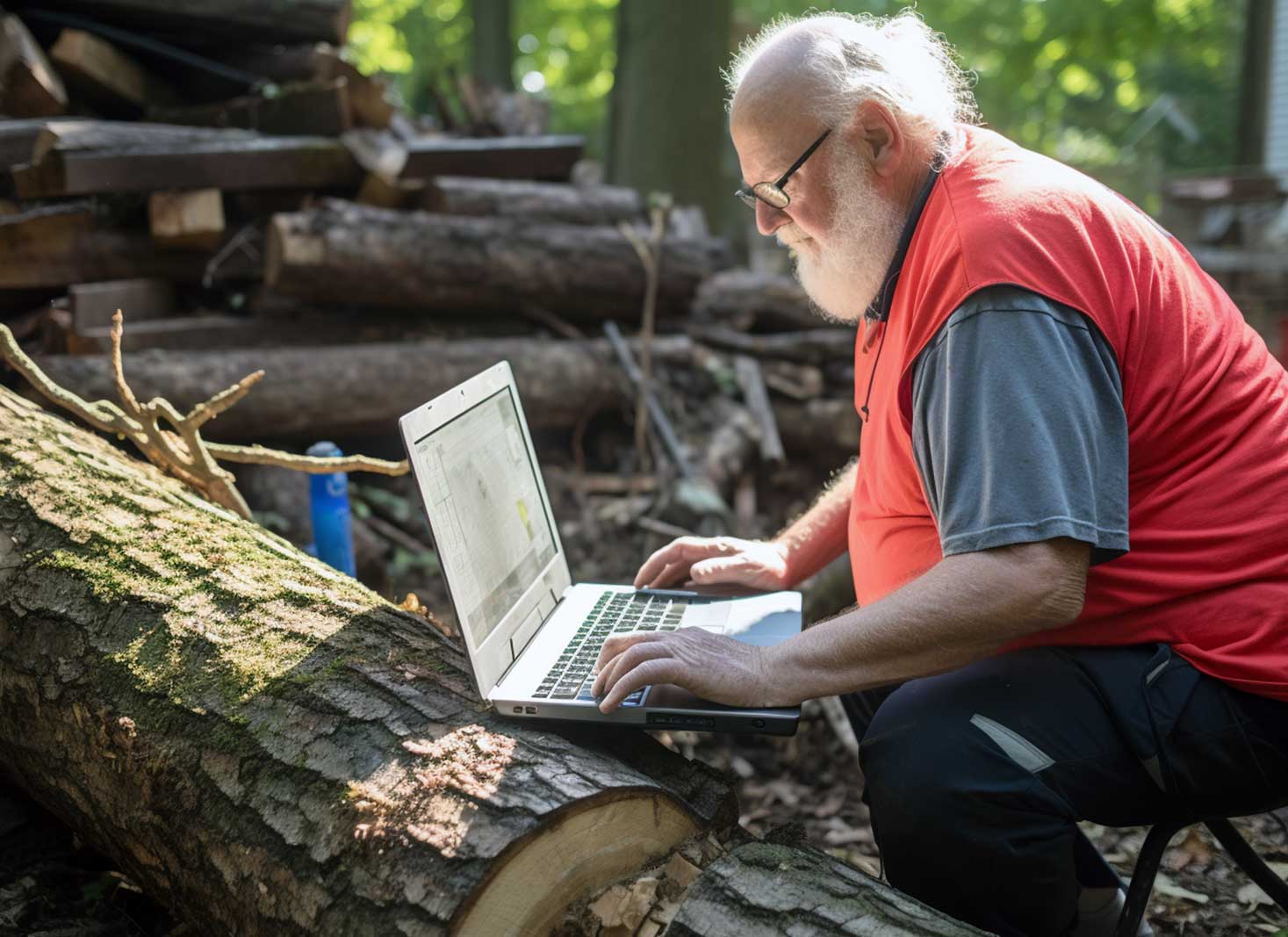 Finding the right local tree removal company for your needs may seem like a daunting task, especially when dealing with a tree stump. However, with the right resources and search methods, you can easily locate a company that offers services for veterans and ensure the safety and beauty of your landscape.
The fastest and easiest way to get 3 Estimates from the most affordable tree services near you would be by using this FREE service.
GoTreeQuotes helps to match you with the three local tree arborists who have been voted by previous users in your area as being quality acts.
Scroll up to the top of the page and enter your Zip code.
Fill out the quick 23-second form with details about your tree job.
Your tree details are forwarded to the closest three tree services who will bid on your job.
The internet is a powerful tool for finding tree service companies offering discounts or free services for veterans. Search engines like Google, Bing, and Yahoo can help you find local tree removal companies, while social media platforms like Facebook, Twitter, and Instagram can connect you with companies that cater to veterans. Don't forget to check local business directories like Yelp, Yellow Pages, and Angie's List to read reviews and compare tree removal costs.
Reading reviews and comparing tree removal costs is essential to ensure you find the perfect tree removal company for your unique needs. By utilizing online search methods, you can save time and effort while finding a company that offers the services you require.
Veteran community resources
Veteran community resources can be invaluable in helping you find a local tree removal company that caters to the needs of veterans. Local veteran organizations or support groups can provide recommendations and referrals for tree removal companies that offer discounts or free services for military members and their families.
Organizations like Operation S.O.S. and the Harold K. L. Foundation are excellent examples of veteran community resources that can help you find the right tree removal company.
Additionally, some local municipalities and counties may offer free or low-cost tree removal programs for seniors, which could be a great resource for veterans too. With the help of these resources, you can ensure you're selecting the best tree removal company to meet your needs.
Cut fallen trees into firewood, use logs and stumps for furniture, mill it for lumber, create coasters, candle holders, and habitat for wildlife, turn it into mulch or wood chips, or bring out your inner artist!
There are many ways to repurpose fallen trees. You can cut them into firewood, use logs and stumps for furniture, mill it for lumber, create coasters, and candle holders, and even create habitats for wildlife. You can also turn it into mulch or wood chips, or bring out your inner artist.
It is recommended to remove a tree stump if you can. Old tree stumps can be a nuisance to remove and make mowing your lawn difficult. More so, the tree stump will start rotting and decaying over time, and the mold and fungi growing on the stump can become a health hazard to your family. The rotting root system of the stump can also spread diseases and infections to other trees and plants in your lawn.