Find a tree removal service near you

Step 1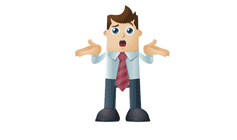 Answer a few questions
about your tree job.
Step 2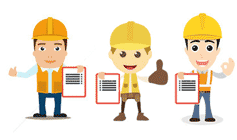 Within seconds, get matched
with top-rated local pros.
Step 3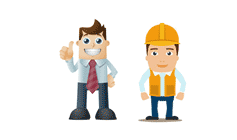 Compare quotes and choose the
best pro for the job.




Should I Cut Down a Tree Near My House?
Last Updated: 4 June 2021
Trees found too close to your home pose a risk to your home and the people living there in several ways. If you have a tree that is within 10 to 20 feet of your home, it can cause foundation damage as well as branches blowing into your roof and cutter.
You should get a certified arborist to inspect your tree and determine whether it can cause damage to your home. If the answer is yes, then it should be removed, if it is with sufficient room to grow, then there is no need to remove it. Regular pruning will be the best solution.
Here are some other things you need to take into consideration.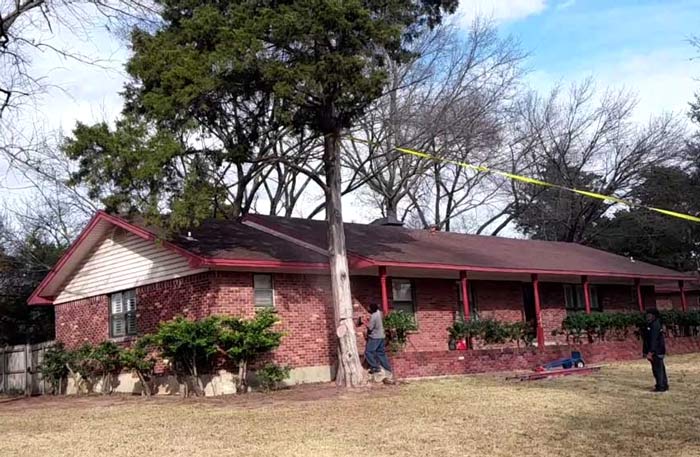 How close is too close?
This will depend on the tree. A good rule of thumb is to take the diameter of the tree trunk and multiply it by 10. If the house is within this area, then you might need to consider removal. An alternative is to trim the branches too close to the roof and also get an arborist in to trim the roots of the tree and install a root guard. This will protect your house from mechanical damage in the wind or the expansion of the root system.
FORMULA = Trunk Diameter at Brest Height (DBH) x 10
Example: DBH = 2 feet x 10 = 20 feet
Will the causes foundations issues?
Some trees have more invasive roots than others, but yes tree roots can cause damage to your cement foundations over time. This is a slow process and will be evident with visible cracks especially in the basement as roots seek a water source.
If you want to be safe you can get a building inspection to see if damage has already been caused, and or get a report from a certified arborist on the chances of the tree causing future damage.
How far should branches be from a house?
There is no hard and fast rule, but what you want to aim for is the branches of your tree to have plenty of room to move around in the wind without touching the roof. Normally this would be a minimum of 8 feet for large trees and 4 feet for much smaller ones.
Larger trees with longer branches move more in the wind than small trees with short branches.
What will removal cost?
If you have decided that you don't want to risk it and removal is the best option for you, then you will pay an average of $1,225 for complete removal. This is an average with the real range starting at $867 and going right up to $5,800.
If you think root trimming and removal is best for you, it will cost an average of $438. Again this price varies depending on the depth and number of problem roots.
Who should I call?
You will need a certified arborist to carry out the work. You can compare three estimates fast with this FREE service. Just scroll to the top, enter your Zip code and a few details about your tree job. Then three local arborist will be in contact with a price.
DIY vs Professional Service
Tree removal is a dangerous and highly skilled profession then should be undertaken by a qualified arborist. Any tree larger than 15 feet should not be attempted to fell by an amateur.
6 Steps to cut down the tree
If you decide that you would like to attempt the removal of your tree, these here are the steps to take to make the job a success.
Step 1 – Determine the tree's height. Remove any property around that can be moved. Things such as cars, containers cans be moved for safety. Kids and anyone else who is not part of the crew cutting down the tree should also leave.
To determine where the tree will fall check the lean of the tree.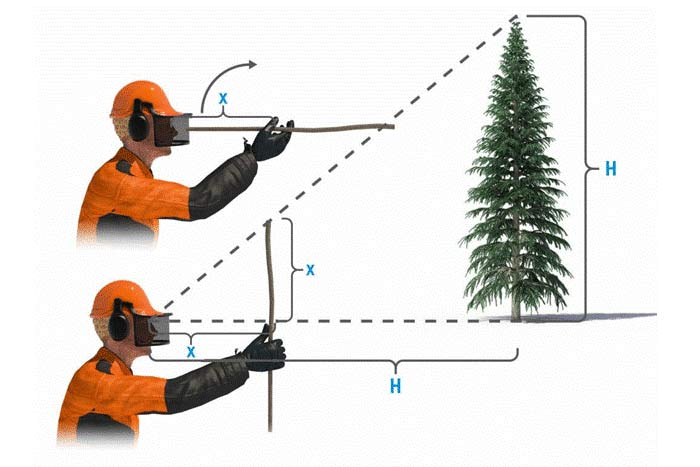 Step 2 – Since you will be cutting the tree at the trunk, clear any bushes that might be around. This will give much better access to the tree.
Step 3 – Tie the rope at the top of the tree and guide to the direction you want it to fall. This is very important and it can cause property damage and accidents if not done correctly. The higher the rope, the more pulling leverage you will have.
Note: Do not attempt to try and remove any tree that is leaning towards your home.
Step 4 – Following the necessary precautions, use your chainsaw to make a V-shaped notch on the side the tree is to fall. You do this by making your cut parallel to the ground then followed by a slanted one above it and another slanted one below.
This will create a 90-degree notch opening.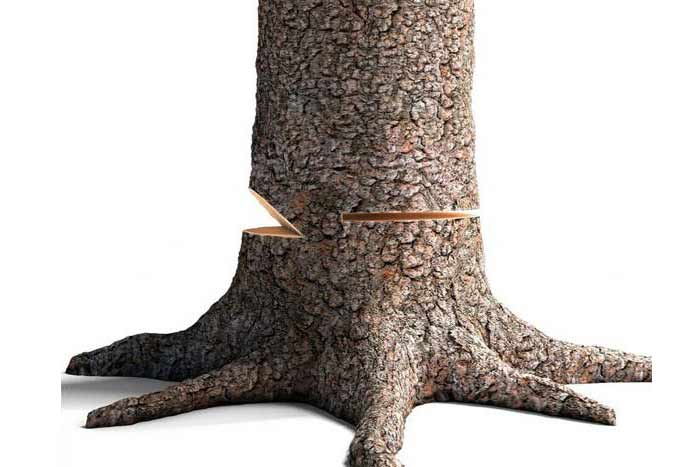 Step 5 – Cut at the back of the notch cut. Then while cutting just above the notch cut, have someone pull on the rope to pull the tree towards the side you want it to fall.
By doing that, the tree will fall safely in your direction. Remove your chainsaw and get out of the way. Keep your eyes open and watch out for any surprises.
Safety equipment
Depending on where you live, you should consider the most conducive method to do it. The first thing you should always have in mind is safety. This includes both the safety of the property next to the tree and the people cutting down the tree.
Ensure that everybody has the proper safety equipment, this includes:
Work glove – to protect your hand from cuts and puncture wounds
Eye protection – to protect your eyes from debris or any foreign objects
Hard hats – Limbs and branches may fall down hence the hat protects your head
Ear plugs – Being exposed to loud noises may affect your ears hence you need ear protection for them
Face shield – Protects your face from debris and the machine's kickback
Steel-toed boots and leg protection – Protects your feet and legs from getting cut. Must be cut-resistant and cover you from the legs to the thigh. The boots should be firm and prevent you from slipping.
Climbing equipment- These includes belts, ropes and slings that are supposed to keep you secure when you are cutting down the tree branches.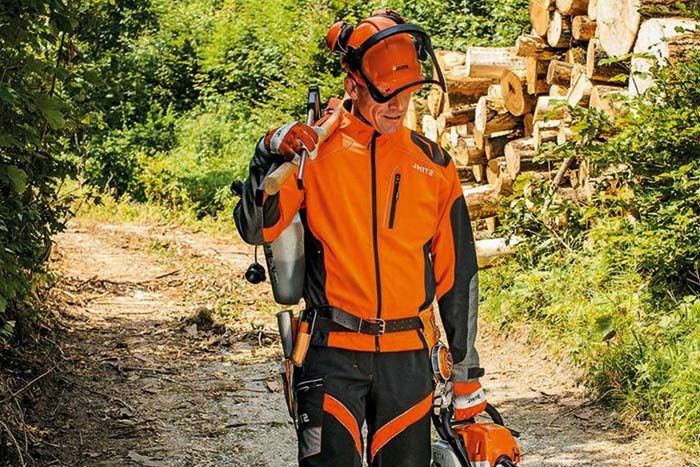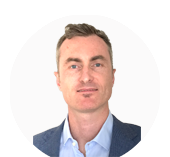 Author: Ben McInerney – Ben is a qualified arborist with 15 plus years of industry experience in Arboriculture. He ran a successful tree service before turning to writing and publishing. Ben is dedicated to providing users with the most accurate up-to-date information on everything trees.