Find a tree removal service near you

Step 1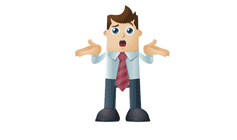 Answer a few questions
about your tree job.
Step 2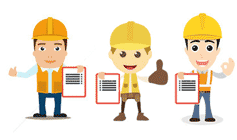 Within seconds, get matched
with top-rated local pros.
Step 3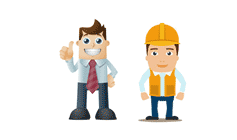 Compare quotes and choose the
best pro for the job.




Cutting Down a Tree Near a House
Last Updated: 4 December 2020
Trees found too close to your home pose a risk to people living there. If you have a tree that is within 10 to 20 feet of your house and you live in a fire or cyclone one, then you should consider cutting it down.
Cutting down a tree, especially neat to your home, requires planning and preparation. You need to make proper cuts and calculations otherwise the tree might fall on your house.
Your first option should be to get an insured tree service to help cut it down. You could also get a certified professional to do the work.
If you live in a city where you need a permit to cut down a tree make sure you get it first.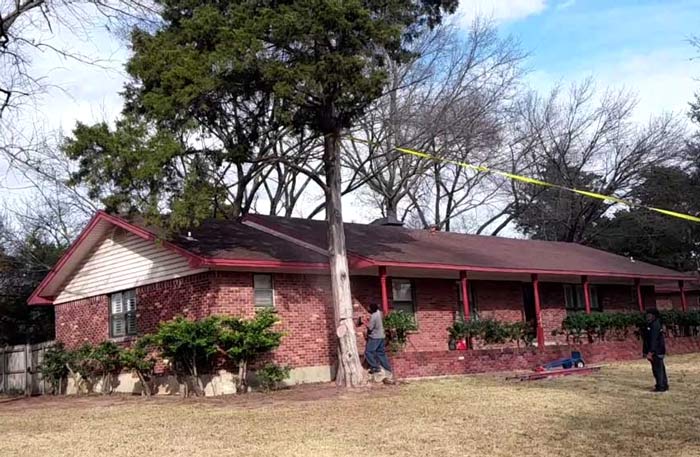 DIY vs Professional Service
Tree removal is a dangerous and highly skilled profession then should be undertaken by a qualified arborist. Any tree larger than 15 feet should not be attempted to fell by an amateur.
Cost: The average cost of tree removal by a professional tree service is $871. This price varies depending on the cost of living in your state and the size of your tree.
6 Steps to cut down the tree
If you decide that you would like to attempt the removal of your tree, these here are the steps to take to make the job a success.
Step 1 – Determine the tree's height. Remove any property around that can be moved. Things such as cars, containers cans be moved for safety. Kids and anyone else who is not part of the crew cutting down the tree should also leave.
To determine where the tree will fall check the lean of the tree.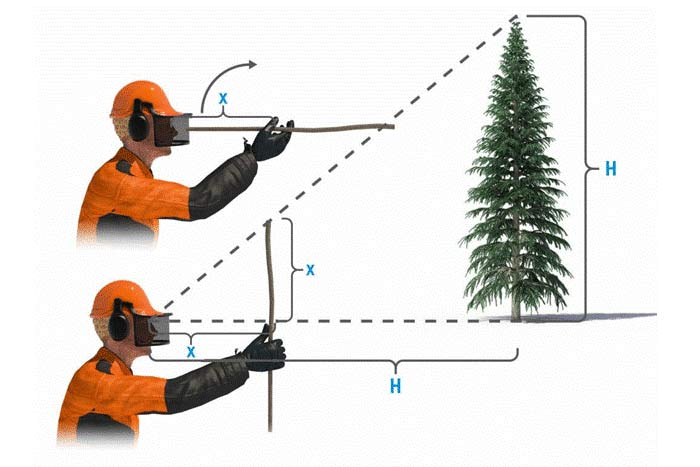 Step 2 – Since you will be cutting the tree at the trunk, clear any bushes that might be around. This will give much better access to the tree.
Step 3 – Tie the rope at the top of the tree and guide to the direction you want it to fall. This is very important and it can cause property damage and accidents if not done correctly. The higher the rope, the more pulling leverage you will have.
Note: Do not attempt to try and remove any tree that is leaning towards your home.
Step 4 – Following the necessary precautions, use your chainsaw to make a V-shaped notch on the side the tree is to fall. You do this by making your cut parallel to the ground then followed by a slanted one above it and another slanted one below.
This will create a 90-degree notch opening.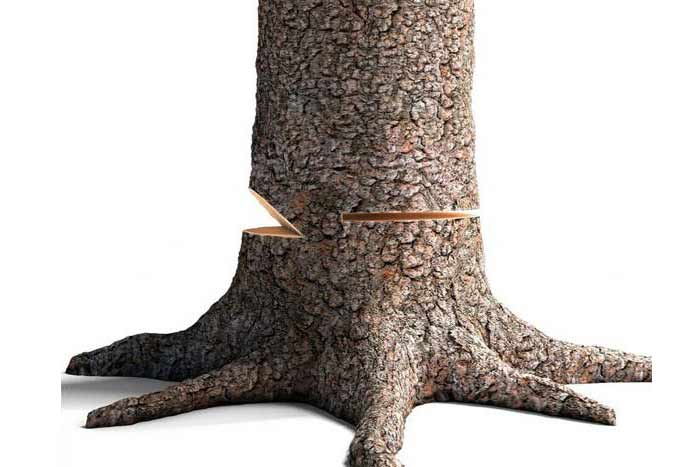 Step 5 – Cut at the back of the notch cut. Then while cutting just above the notch cut, have someone pull on the rope to pull the tree towards the side you want it to fall.
By doing that, the tree will fall safely in your direction. Remove your chainsaw and get out of the way. Keep your eyes open and watch out for any surprises.
Safety equipment
Depending on where you live, you should consider the most conducive method to do it. The first thing you should always have in mind is safety. This includes both the safety of the property next to the tree and the people cutting down the tree.
Ensure that everybody has the proper safety equipment, this includes:
Work glove – to protect your hand from cuts and puncture wounds
Eye protection – to protect your eyes from debris or any foreign objects
Hard hats – Limbs and branches may fall down hence the hat protects your head
Ear plugs – Being exposed to loud noises may affect your ears hence you need ear protection for them
Face shield – Protects your face from debris and the machine's kickback
Steel-toed boots and leg protection – Protects your feet and legs from getting cut. Must be cut-resistant and cover you from the legs to the thigh. The boots should be firm and prevent you from slipping.
Climbing equipment- These includes belts, ropes and slings that are supposed to keep you secure when you are cutting down the tree branches.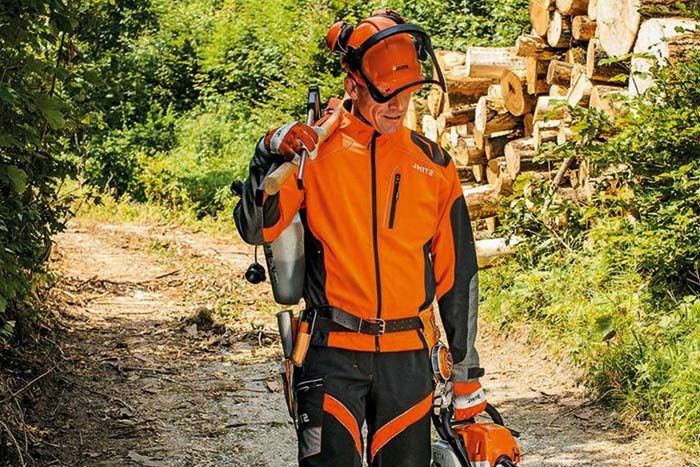 Chainsaw safety
The chainsaw is a powerful tool that can be used to cut down a tree but should be handled with care. Using it is very simple and is quick. They are strong enough to cut through wood easily.
As powerful and easy it is to operate one, it can also cause accidents. Always make sure that you are certified or have a lot of experience using one. Here are some of the main things to keep in mind if you are going to be using a chainsaw:
Always make sure you have read the manual before operating it
Never lower your guard when operating. You should always be alert
Turn off the engine when carrying it
If you want to refill it, shut off the engine first
Make sure there are no open flames when you are refilling it. Don't smoke while refilling
Make sure there is at least one adult around when you are operating it. In case of an emergency, he should be able to call for help
Make sure your hands and feet are far from the tree when cutting it to avoid injuries
Do not use dull chains. If the chainsaw is dull sharpen to make cutting easy
When cutting the tree do not raise the chainsaw above your chest. This makes it harder to control and may lead to accidents
Aside from those guidelines, you should be aware of the kickback. Kickback refers to when the chain at the end of the bar touches a hard surface or object. This makes the saw jerk upward and backward.
It has been the most common cause of accidents for a while now. To reduce the kickback:
Avoid cutting with the upper section of the bar. Make sure the saw is inserted fully into the tree
Never start the saw against yourself when you are standing. Crouch on the ground for firm balance to avoid hurting your neck and head.
Ensure the saw you have is equipped with an anti-kickback device.
Rope
Ropes are important for holding and pulling the tree when cutting. It is a very essential tool as it helps the tree fall in the intended direction to avoid property damage or injuries. The rope used should reach certain standards that make them safe for using.
A good rope should have:
Acceptable tensile strength
East to use and handle
Have good retention
Good visibility
Low stretch
Ensure the ropes are strong enough and won't break when used.
Minimum 2 people
When cutting down a tree, make sure that you have enough manpower available. You should not be doing it alone. There should 2 people at the very least.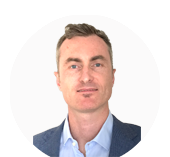 Author: Ben McInerney – Ben is a qualified arborist with 15 plus years of industry experience in Arboriculture. He ran a successful tree service before turning to writing and publishing. Ben is dedicated to providing users with the most accurate up-to-date information on everything trees.