What is the "Certifed & Trusted Arborist" initiative?
This initiative is aim to stop unqualified laborers illegally trimming and removing the tree and stealing work from an honest hardworking arborist.
Licensing does not work and has failed legitimate arborist. Educating customers is our last hope!
Why is this so important?
With ever-growing numbers of unlicensed tree services "tree butchers" operating all over the united states, something needed to be done to stops them. State licensing doesn't seem to be working. It's just too easy for anyone to buy a chainsaw and call themselves a tree surgeon.
They are:
– Stealing work from qualified professionals
– Doing irreparable damage to trees
– Ripping off customers
– Damaging private property
– Injuring themselves
The trusted arborist badge program is a way for us to educate customers on who is a certified, insured and licensed arborist in their city.
How does it work?
This is a free program for a legitimate arborist to participate in. Companies will need to prove they;
Are qualified arborists
Have public liability insurance
Are licensed
Once checked they will receive a badge that is displayed on their website and linked to their listing on ours.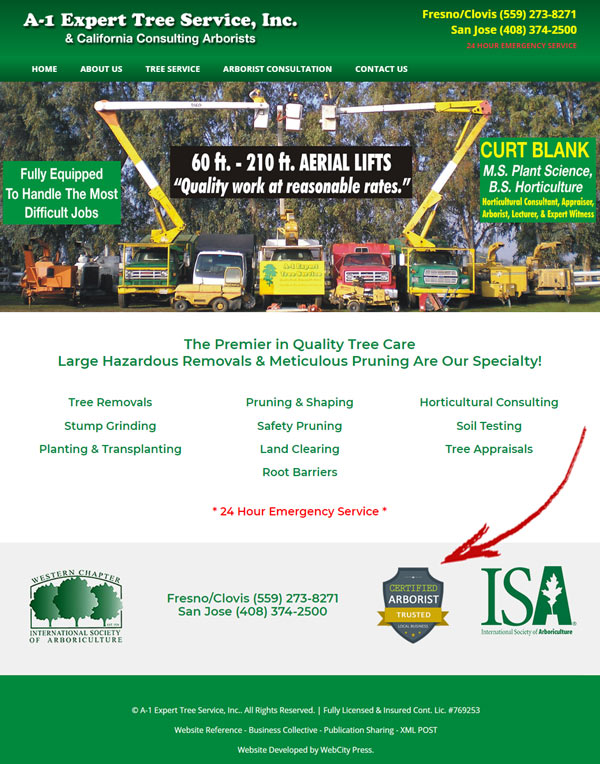 Using latest tech to stop fraud
Once verified, arborists will need to place the Trusted Arborist Badge somewhere on their site.
So what is stopping a dodgy company from placing a badge on their site?
We have a database of all registered companies who proved they are who they say they are.
When someone tries to post the badge who has not proven their credentials, we are alerted automatically using web bots and a letter is sent to the company ordering them to take it down.
Failing their compliance, we ask ICANN to step in and order the takedown.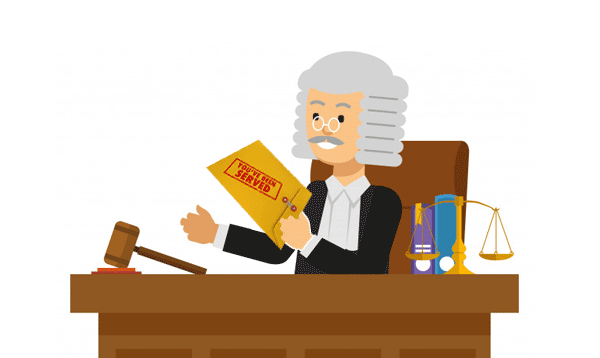 But, will this stop the fraudsters?
At the end of the day, you are never going to stop someone trying to take a shortcut in life and make a quick buck. This has gone on for the last 6000 years of recorded history and will continue. Tree services are an easy target.
What we aim to do is educate the thousands of visitors that come to our website each day on the benefits of using a certified arborist.
State licensing does not work at stopping fly-by-night companies, but every customer we can point in the direction of a legitimate arborist is one less job for the cowboys and one more for legitimate arborists. Let's starve the bastards out!
Customer awareness is our last line of defense.
Orlando FL