Find a tree removal service near you

Step 1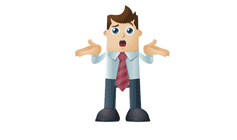 Answer a few questions
about your tree job.
Step 2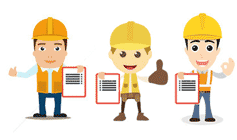 Within seconds, get matched
with top-rated local pros.
Step 3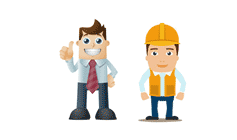 Compare quotes and choose the
best pro for the job.




Tree Care Services Near Me
Last updated: 18 February 2020
Tree care services are essential for the safe maintenance of trees in a suburban setting. Neglected trees in poor health can become hazardous with falling deadwood, branches, or in some cases the whole tree falling over.
There are a few things you need to be aware of when hiring a local tree care service. I have outlined the main points below.
Cost to maintain trees
Tree maintenance is priced by the particular tasks being carried out and is not a flat fee like mowing a lawn or cleaning a pool. All trees are different and require different care at different stages of their life.
| Task | Average Cost |
| --- | --- |
| Tree Trimming | $439 |
| Deadwood removal | $322 |
| Risk assessment | $120 |
| Mulching | $150 |
| Fertilizing | $90 |
If you have a tree that you feel is booking a little unhealthy or just want to gt on top of its care, you will need to get in contact with an arborist near you to assess the trees current health, then come up with a way to remedy any issues or implements a pruning routine to maintain good health and vigor.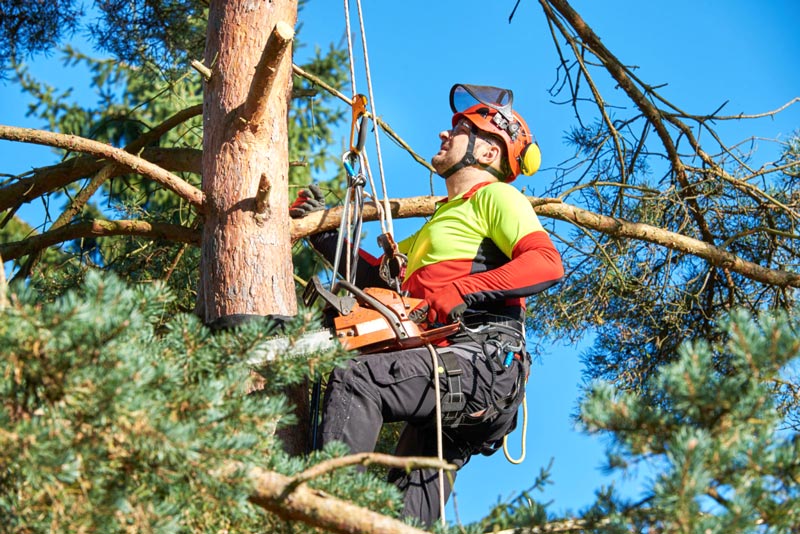 Hiring a good tree care company
Finding and hiring a good local tree care company can be the difference between a healthy tree (and bank account) and a tree that is a hazard to persons and property. People underestimate the importance of a healthy tree so here are a few things to keep in mind when searching for tree care experts.
Qualified arborists – Anyone can buy a chainsaw and call themselves a tree service, but you need to seek out an actual tree doctor. Someone who has studied arboriculture and actually knows how to care for trees.
Public liability insurance – This is very important. Even the best arborist is capable of having an accident. If something is damaged, then you need to make sure it is covered.
20 + Reviews online – If you are to engage a company, I suggest you look for reviews on two different platforms (e.g Google and Yelp) with at least 20 x 4.5 star ratings.
Questions to ask a tree care expert
Here are a few questions you should ask your tree care service before you hire:
Can I get a written estimate?
This is super important. Because estimates are given weeks before the job is completed, sometimes there can be confusion on what was agreed upon. Make sure you get everything in writing.
Please DETAIL the job
"Tree Trimming for $500" is not detailed enough. How many branches? What will they do with the waste? Does the price include tax?
A detailed estimate should read: "The trimming and disposal of 4 x lower branches from a tree in the front yard and 1 x branch removal from a tree in the back yard. Total $500 including tax"
Is stump removal included?
When a tree is being removed there will be a stump left about 4 inches above the ground. Will their price include stump grinding? Or will you need to pay extra for that surface? You need this to be worked out and written on the estimate before you agree to anything.
When can you start?
Some tree services are pretty slack when it comes to a timetable, so getting a firm date from them when you get the estimate is a good idea. If not you could find yourself waiting months.
Want a shortcut?
The fastest and easiest way to get 3 Estimates from the most affordable tree services near you would be by using this FREE service.
GoTreeQuotes helps to match you with the three local tree care services that have been voted #1 by previous users in your area. They will give you free advice and estimates on any work that may need to be done.
Scroll up to the top of the page and enter your ZIP Code in the blue form at the top of the page.
Give us a few details about your tree job plus some contact information.
Your tree details are forwarded on to the closest three tree services all voted best priced who will also price your tree job.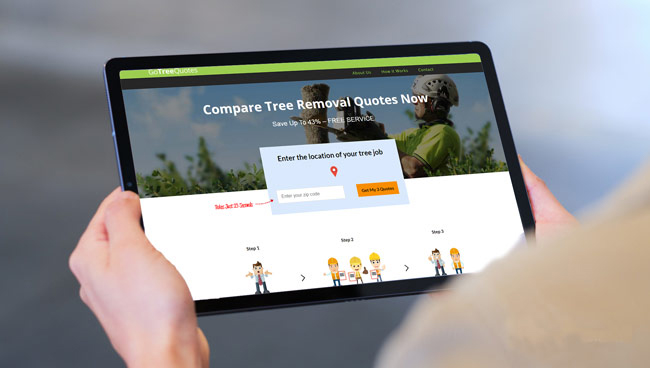 Sick tree care tips
There are a few things you can do to help a tree that you suspect might be a little lackluster. The reason for trees taking a turn for the worse are normally external forces. Because they take so long to react to changes, it is often hard to pick what caused them to take a turn for the worse.
Here are a few things to look for and how to fix them:
Compacted soil – If you have changed the way the tree gets water and oxygen to its soil, you will definitely affect its health. This includes paving, concrete, driving a car over the lawn, or installing a drain nearby. By aerating compacted soil or lifting some paving you will improve its health.
Lack of water – Sometimes natural droughts can cause trees to suffer, so if your tree looks like it is wilting and shedding leaves, give it a good soaking overnight to rehydrate it.
Mulching – Mulch around the root zone of a tree is crucial to the health of a tree. A layer of mulch 3 inches thick will stop evaporation in the summer, increase enzyme activity year-round and increase the soil temperature in the winter. All of which will bolster the health of the tree.
Trimming – Trimming 10 – 15% of the tree's foliage every two years is a great way to give it a boost. It allows the tree to save its resources normally designated to maintaining those branches and redirect that energy to new growth.
Fertilizing – Using a natural fertilizer like horse manure is a great way to feed nutrients into the tree. By spreading the manure around the base of the tree and watering it in, you will get a great response from the tree.
Tree care services cost per hour
Tree care services don't normally charge by the hour but by the job. This is good news for you because it means the price they quote is the price you pay. If you are paying by the hour, then you run the risk of the job taking longer than expect and you paying more for it.
The average cost of tree trimming is $438. The national average for tree removal is $871. These prices vary depending on the size and location of your tree, so I suggest getting in touch with a local tree care service for an exact price for your tree care job.
FAQ's
The best early warning sign is crown die-back. This is where you will notice a thinning leaf coverage at the very top of the tree. If caught early enough, you can give the tree a good trim and save it, but you must act fast.
Healthy trees have good leaf coverage, few dead branches, and generally have a healthy look about them. If they are leafing in at the right time of year after winter, then you will find it's in good stead.
It will depend on how far gone the tree is and whether it can be saved. With some storm-damaged trees, it is difficult to restore a healthy and safe structure. You are best consulting a tree care company to take a look at the tree and tell you if your tree can be saved.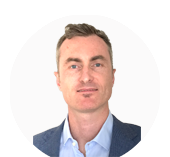 Author: Ben McInerney – Ben is a qualified arborist with 15 plus years of industry experience in Arboriculture. He ran a successful tree service before turning to writing and publishing. Ben is dedicated to providing users with the most accurate up-to-date information on everything trees.




Cost calculator for tree services