Your palm tree needs excellent care to prolong its life. This article is designed to offer you great tips for choosing and hiring the best palm tree doctor near you.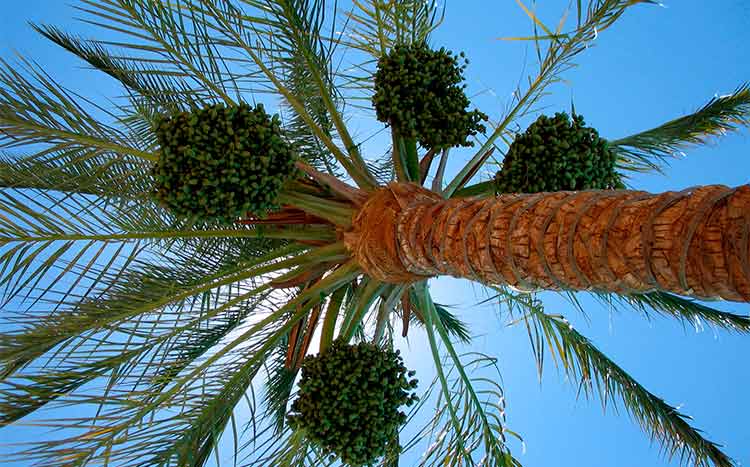 The cost of palm tree doctors in your area depends on the tree size and type of work. Below is the average cost of palm tree removal and palm trimming.
| National average cost | $285 |
| --- | --- |
| Typical range | $200 - $450 |
| Low end – high end | $150 - $2,500 |
| Palm tree trimming | $45 - $945 |
| Tree inspection | $40 - $420 |
What does a palm tree doctor do?
A palm tree doctor can also be called a tree surgeon or arborist. This specialist will assess your tree's condition and give you a correct diagnosis for potential diseases. The tree doctor will also provide recommendations on how to care for and maintain the tree properly. Proper maintenance keeps the trees healthy and attractive and protects them from deficiencies and diseases.
Choosing a good palm tree doctor near me
Palm trees are aesthetically pleasing and can boost the visual appeal of your home. When they develop issues, it is best to hire a professional tree doctor to inspect them. While there are hundreds of palm tree doctors in the market, choosing the right one can be challenging. The tips below will guide you to choose the perfect palm tree doctor near you.
A company's reputation will tell you whether they are the right pick or not. Check both positive and negative reviews of the company on the web as they can tell you a lot about it. Make sure you read all negative reviews to know what really happened before you rule that company out.
If the company seems to have too many positive reviews, it may be hiding some critical information. You can also contact past clients and ask them about their experiences with a particular palm tree doctor.
It is critical to check whether the company you are interested in is qualified for the job. Check whether they have the right tools and find out the techniques they intend to use. This is essential because using the wrong equipment and techniques could destroy your palm tree.
Even if you wish to remove the tree, the expert should have the right equipment for the job. Also, find out whether the specialist is a member of the local tree council and request to see their documents to prove they have the skills you want.
The more experience a palm tree doctor has, the more likely they will offer high-quality services. Whether it is tree inspection, pruning, or removal, the professional should have substantial experience.
You can find many newer companies that can offer the services at a lower cost, but you wouldn't want to gamble with your precious tree. It is always good to hire a company with experience of over 4 years to be safe. If you choose a newer company, ensure they offer excellent services as well.
Any reputable company must have proper insurance, that is, homeowners insurance and public liability insurance. Insurance is a critical aspect to check before you choose any professional palm tree doctor. In case of any property damage or the expert gets injured on the job, the insurance can cover all the costs.
License is also important as it is proof that the professional has legal permission to work in your state. The license also shows that the expert is dedicated to their job and wouldn't want to sabotage their career. Always ensure the license is up to date.
While price should not be the main determinant, it plays a huge role when choosing a palm tree doctor. Different specialists provide different prices, so you should look for at least 3-5 quotes to make comparisons. Do not pick a provider because of its low or high prices. Rather, select the most reasonable offer provided the expert meets your checklist.
Questions to ask palm tree doctor
When looking for a palm tree doctor, it is essential to ask the expert several questions to know whether they are the right fit. You need the best arborist to inspect your palm trees and offer sound solutions. Below are a few questions you should ask the experts before you hire them.
1. 
Do you have insurance and a license?
A professional palm tree doctor will always have a copy of their insurance and license and hand them to you before you even ask. More so, these certificates will be genuine and up to date. It is important to check whether the insurance is enough to cover all costs in case of misfortunes. You can follow up with the insurance provider to be sure the copy is genuine.
Hiring a professional that does not have the right license or insurance could land you in serious trouble, from dealing with the law to paying for all bills in case of injuries or property damage.
2. Do you have credentials?
The expert should provide you with their credentials that show they are qualified and certified arborists. Hire a specialist who is certified by the International Society of
Arboriculture and Tree Care Industry Association. The expert should also run an accredited business and employ the Certified Tree Care Safety Professional certification. If the expert works near power lines, they should be Approved Line Clearance Arborists.
3. Do you have references?
Any reputable palm tree doctor should have a list of references to support their work. The specialist should share a list of their satisfied customers to prove that they are experienced as they claim. Ask the expert to provide you with the most recent references. If possible, ask to speak to some of the customers to get first-hand information about the expert.
4. Do you provide free estimates?
Written estimates are critical as they give you an idea of how much money you are likely to spend on the project. Ask the expert whether they provide free written estimates because some professionals charge a fee for the same. A reliable professional will offer to inspect your tree and provide a free estimate that includes all the job details. Always get at least three estimates to know the price range of your project.
5. How long will the project take?
Before the project begins, you need to know how long it will take to prepare accordingly. Different experts will offer varied times depending on the approach they use and the number of crew members. Work with an expert that provides a reasonable time because the longer the project takes, the costlier it becomes. The expert should include this information in the estimate they give you.
6. How long have you been in business?
Experience matters a lot in any profession. Providers with more experience will provide excellent services as they know how to go about all sorts of jobs. A potential palm tree doctor should have experience of over 4 years. This is because most newer companies fail as they do not know how to handle complex tasks. However, do not completely rule out start-ups as you may still get talented skills.
Hiring a good palm tree doctor in my area
The process of hiring a palm tree doctor in your area may be long and challenging. Although there are many different companies out there, you need to ensure that you select the best one. Looking for a tree doctor who is experienced and certified is a good start. Below are a few tips to guide you when hiring a good palm tree doctor.
Word of mouth is the most genuine and effective marketing tool for most businesses. So, if a particular palm tree doctor is good at what they do, you will hear about them soon enough. Ask your friends, family, neighbors, and co-workers to refer you to a good tree doctor in your area. You will be surprised at how many referrals you get. Nevertheless, make sure that the experts meet your needs before you hire them.
Once you find a few specialists either from referrals, the web, or your own research, ensure you compare their quotes first. This will help you select a reliable professional and know the average cost of the project. When comparing the rates, ensure you consider all the other factors as well.
Interview the professional
It is essential to meet with the experts before you hire them. This is because interacting with the expert face-to-face will tell you more about their character. Hiring a tree doctor, you get along with is critical because you will have peace of mind.
During the meeting, ask the experts as many questions as you want to gauge their knowledge of the subject matter. The way they respond to your questions will tell you more about their listening and communication skills.
The fastest and easiest way to get 3 Estimates from the most affordable palm tree doctor near you would be by using this FREE service.
GoTreeQuotes quickly matches you with the 3 tree surgeons voted #1 by previous users in your area.
Scroll up to the top of the page and enter your ZIP Code in the blue form at the top of the page.
Give us a few details about your tree job plus some contact information.
Your tree details are forwarded on to the closest three tree doctors, all voted best priced, who will also price your tree job.

IMPORTANT: There is no obligation to hire. This is a free tool and service to be used at your pleasure.