Before you decide to cut or trim any tree, you should find out if you need a permit. Cutting or trimming a tree – even one that is growing in your yard- without seeking a permit can attract heavy fines.
Most states require a tree cutting permit before removing large trees on your property. Usually, dead trees, small trees, and anything considered a local pest species will not require a permit.
You will need to refer to your local tree ordinance to know whether you need a permit or not.
You can get a tree cutting or removal permit from the city. Most of the time you can apply online and pay a small fee.
Shortcut: Fin the tree ordinance in your city here. Once you are clear on the local laws, you will know if a permit is required.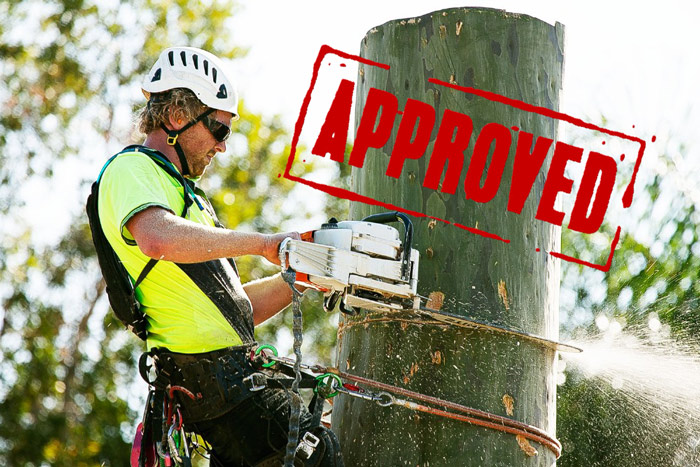 How Much Does A Tree Cutting Permit Cost?
Expect to pay between $20 to $150 for a tree cutting permit depending on your location, the number of trees to be cut and the type of tree to be cut.
The average price for a tree cutting permit in residential areas based on data from multiple USA locations is $50 for a maximum of three trees where you need a permit.
Do I Really Need A Permit to Cut Down Trees?
Most local governments and city authorities have clear laws regarding the planting and cutting of trees in private and public places as part of their planning. You may or may not need a permit to cut a tree depending on its size and where it is located. It's advisable to do some research or seek advice from a certified arborist or planning official before you cut any tree.
Here are some likely instances where you will need to get a permit before you cut or prune a tree in or around your yard: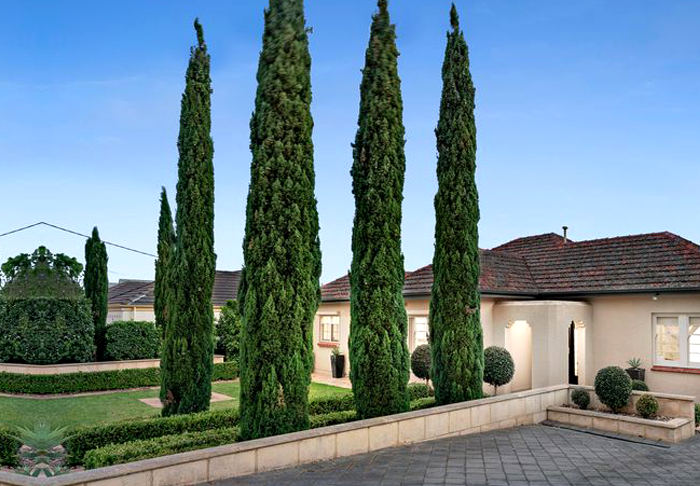 1. Protected Endangered Species
Cutting or significantly trimming a protected endangered tree without seeking approval or a permit would attract attention from the authorities. The federal Endangered Species Act was put in place to protect species that are deemed to be in danger of extinction. When it comes to trees, the act covers not only those that grow in the wild but also those on private property and public places.
The US Forest Service and USDA Natural Resources Conservation Service have a comprehensive list of protected species and also give reasons why each is protected and in what circumstances you can cut them. Here are examples of threatened and endangered trees from a few USA states:
Florida
Everglades Palm (Acoelorraphe wrightii)
Mexican alvaradoa (Alvaradoa amorphoides)
American Elm
Bals Cypress
Chapman Oak
Cabbage palm
Pigeon Palm
Pond Cypress
Spanish Stopper, among others
California
Bigleaf Maple
Mimosa Silk Tree
Pacific Madrone
Mexican blue palm
Crown of Golf
Australian Chestnut
Western Redbud
Atlas Cedar
Camellia
Dombeya
Camphor
Sugar gum
Maidenhair tree, among others
Texas
Texas Ash
American Elm
Cedar Elm
Bigtooth Maple
Eastern black walnut, among others
2. Culturally Significant Trees
Some trees may be considered culturally significant in your location especially if they are growing in an open area and are significantly aged. Cutting such a tree requires approval that may only be granted under very special circumstances.
3. Trees on Leased or Communal Land
You may not be allowed to cut a tree in or around your yard if the land is leased or has a special status like being communal. Seeking a permit before you cut a tree is, therefore, your best bet to protect yourself from lawsuits, disputes, or fines.
4. Controlled Urban Landscapes
Most local planning entities have strict laws regarding trees and other land features and how they are managed even with the existence of private property laws and rights that also apply. Cutting a tree or several trees often interferes with the landscape and must be approved by the relevant authorities in your area for this purpose.
Featured and Trusted by:




Cost calculator for tree services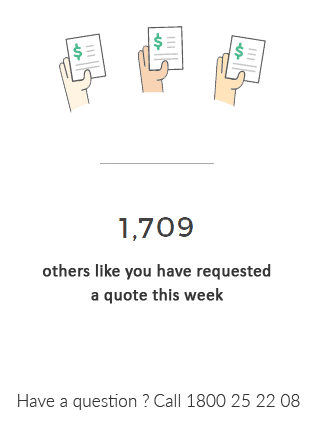 What's the Penalty for Cutting A Tree Without A Permit?
Each state and local government has its own set of laws and fines regarding illegal tree cutting. You could receive penalties as low as $100 high as $10,000 depending on the laws in your location and type or size of tree cut. For instance, cutting a protected tree without a permit in Texas can attract a $90 per diameter inch fine and possible prosecution.  There have been cases of people being fined over $100,000 for removing several heritage trees illegally.
Where to Find My Local Tree Ordinance
You can find your local tree ordinance by either visiting your nearest US Forest Service Office that is usually under the United States Department of Agriculture (USDA) or searching online. Most local forest offices and relevant institutions have downloadable copies of the local tree ordinance.
You can find local tree ordinances by typing "location +tree ordinance". For instance, searching "Houston, Texas tree ordinance" will lead you to the Texas Tree Preservation Ordinance where you can access a downloadable version of the document.
Another option is to approach a licensed tree removal company for advice on getting permits and they will most likely have your local and most up-to-date ordinance. Their experts will help you go through the rules and get the required permits where needed before they proceed to cut your tree. Go Tree Quotes can match you with the right tree cutting service depending on your location and needs.
What Cases Do I Not Need A Permit?
Tree cutting laws vary from state to state and even at the county level so it's always advisable to do your research or work with licensed tree removal. Generally, you do not need a permit when you are cutting a non-protected species, cutting for safety reasons, or preparing for a storm or hurricane.
As an example, a new law in Florida allows property owners in the state to cut and trim trees without permits if a licensed arborist determines that the tree poses a danger. You will, however, still need to file an application with local authorities and have an arborist conduct an assessment and generate a signed report that the tree is indeed a danger and should be removed. In some locations, the city arborist will visit and approve especially if the tree being cut is among the protected species.
Generally, you may not need a permit if:
You are cutting a dead tree.
If the tree is diseased or pest-infested and could affect others.
Healthy trees in the surrounding.
If you removing fallen trees.
If you are cutting a hazardous tree- for instance, if the tree is interfering with power lines, nearby buildings, or blocking a road.
Can You Cut Down Trees on BLM Land?
The US Bureau of Land Management (BLM) usually sells private fuelwood permits to US citizens. However, these licenses only allow you to cut deadwood or specific species such a cedar in select forests as published by the BLM. You can purchase these fuelwood permits from your local office or through the BLM portal.